Tonga
Tonga Travel and Tonga Diving - including Tonga Photos
Tonga holidays offer a truly laid-back South Pacific atmosphere far from the commercial tourism offered by its neighbours. Tourism evolve around its exceptional water activities with tranquil bays and lagoons for sailing, unique whale watching opportunities (May-Oct) and world class game fishing.
19 views
Submitted Jul 14, 2012
The Ha'apai group is comprised of 62 islands. The islands include barrier reefs, shallow lagoons, coral shoals, and even active volcanoes, but most are small low-lying coral atolls. The size of the smallest island is less than 1 hectare, and even the largest island is less than 18 square miles.
12 views
Submitted Jul 14, 2012
The new and improved Heilala Holiday Lodge is now located on the stunning sandy beaches of Haʻatafu and Kanokupolu, with the most picturous sunsets, the best surfing on the main island, great snorkelling and a beautiful sandy beach that stretches over a kilometer long and from where you can spot Tonga's famous humpback whales in season.
15 views
Submitted Jul 14, 2012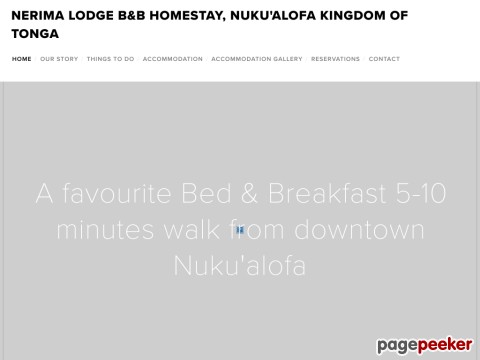 Nerima Lodge is a purpose built Bed & Breakfast offering you a personal home-away-from-home experience with a Tongan family as your hosts
14 views
Submitted Jul 14, 2012 NOA Guest House intends to provide a serene setting for our guests to enjoy the many splendors of the beautiful Kingdom of Tonga. Each guest will be treated with the kind of attention that is reserved for family. When our guests arrive we want them to leave their troubles at the door and step into a world of luxury and rest. As owners we intend to see that attention to detail and service will be followed by a staff dedicated to each guest.
14 views
Submitted Jul 14, 2012
Port Wine Guest House is a 5 minutes walk from the heart of Neiafu in Vava'u - a water and nature lovers' paradise in the Kingdom of Tonga. Port Wine is quiet, homely and picturesque.
9 views
Submitted Jul 14, 2012
legant accommodation and fine dining in the Kingdom of Tonga
13 views
Submitted Jul 14, 2012
Welcome to Taina's Place - clean, attractive, charming, great value accommodation located on the edge of the forest on 'Eua Island in the Kingdom of Tonga. It is run by Taina and her extended family, so you will be assured of finding true Tongan hospitality and a place to relax!
12 views
Submitted Jul 14, 2012
Nested in the South Pacific, the Kingdom of Tonga is the 'True South Pacific'. With over 170 islands, there's plenty to do for every traveller. From historic tours around Tongatapu, to adventure activities and water sports like diving and whale watching, to staying in a boutique hotel on the stunning islands of Vava'u, you'll find it all here. This is the official site of the Ministry of Tourism / Tonga Visitors Bureau.
14 views
Submitted Jul 14, 2012
The Kongakava delivers a full complement of competitively priced 4 star services, 7 days of the week, in an elegantly designed hotel full of the warmth and friendliness of the Tongan people.
35 views
Submitted Jul 14, 2012
Friendly Island Experience offering Island Tours and airport
20 views
Submitted Jul 14, 2012
Tonga Holiday
124 views
Submitted Feb 26, 2010
A travel guide to Tonga from Moon Handbooks South Pacific by David Stanley.
12 views
Submitted Aug 13, 2011
The Villa, formerly known as Villa McKenzie, is one of Tonga's leading guest lodges and you will find it on Nuku'alofa's popular waterfront esplanade of Vuna Road.
12 views
Submitted Jul 14, 2012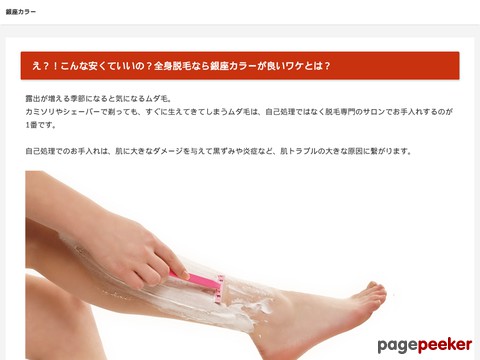 A South Pacific holiday planner for Tonga and Niue with travel guides, frequently asked questions, and island maps.
120 views
Submitted Feb 26, 2010
We have two family houses. Each house has two bedrooms. Normally the rooms include either a double bed or 3 single beds, but the bed arrangements are very flexible.
10 views
Submitted Jul 14, 2012
We have been operating our amazing 'private charter' 'swimming with whales' tours in Tonga since 1999. We are absolutely passionate about the humpback whales!
14 views
Submitted Jul 14, 2012

About Dave's Pick
Category Stats
Listings:
17
Regular:
17
Last listing added:
Jul 14, 2012