Vietnam
Vietnam Travel including Saigon, Ho Chi Minh city
Off-road information, tours and adventures in Vietnam on motorbike, moped scooter, motorcycle, bike, bicycle, car, junk, train and 4x4 vehicles, kayaking and trekking.
98 views
Submitted Feb 26, 2010
ACT Vietnam & Indochina Travel is one of the leading Tour Operator and Professional MICE Organizers in Vietnam, Lao, Cambodia, Thailand, Singapore, China and India. Provides exclusive tours of Vietnam & Indochina for individuals or groups.
113 views
Submitted Feb 26, 2010
Vietnam travel agents agencies, Vietnam tours operators offer packaged tours, standard holidays and deluxe vacations with customized itineraries and travel-related services such as incentive tours and conferences in Vietnam, Cambodia, Laos.
168 views
Submitted Feb 26, 2010
Adventureindochina.com is a leading tour operation in Vietnam, find the best adventure tour and hotel in Vietnam and travel providers protect the cultures and environments you visit.The premier online vietnam travel planning, flight-booking and vietnam hotel site. Purchase airline tickets online, find vacation packages, vietnam travel guide, vietnam tour, vietnam hotel.
135 views
Submitted Feb 26, 2010
Offer vietnam hotels & resorts, standard and luxury hotels in vietnam - book a hotel online with discount rates for your travel to vietnam, get tour guide - visa application & read accommodation reviews
17 views
Submitted Nov 1, 2014
Anchors away in Halong Bay. Hilltribes of Sapa treks. Double tropical along the Mekong to Phu Quoc Island. Dreamy beaches and sand dunes. Build your own Vietnam adventure.
42 views
Submitted Feb 26, 2010
Biking and cycling in Vietnam.
125 views
Submitted Feb 26, 2010
Darian Culbert is an authorized booking agency of all cruises in Halong Bay including our day cruise – Darian Culbert Cruise with business licence number 0103042377. Booking with Darian Culbert is always cheaper, quicker and double guaranteed because you can check your booking status with Darian Culbert and the cruise directly.
19 views
Submitted May 27, 2012 Dreamvietnamtravel.com Offers you the best tour in Vietnam with professional and helpful tour guide, visit romantic beach, explore the Hidden Vietnam, Cultural tour, Heritage tour...Contains brief details about country, heritage, top destinations, accommodation, cruise, transfers,... made your tour on your way.
126 views
Submitted Feb 26, 2010
Be transported back to the old times, charm and luxury of Indochina's Emeraude Classic Cruises, with all the comforts and personal service you could possibly wish for. Sail the mysterious Halong Bay in a deluxe 55 meters vessel that has been designed in the tradition of Le Tonkin.
120 views
Submitted Feb 26, 2010
Hanoi street food tour brings tourists an insight into Hanoi food culture with typical Vietnamese food and find out Hanoi cuisine on streets like locals often do
9 views
Submitted Nov 8, 2016
A Vietnam based travel and tour operator since 1994, Explorer Tours Vietnam specialized in private tours, special interest travel, beach vacations and holiday packages within Vietnam for couples, families and small group. We provide value travel services for those who want a more personal experience from their time in Vietnam.
143 views
Submitted Feb 26, 2010
Specialists in tailor-made Vietnam tours, Vietnam holidays and Vietnam travel
112 views
Submitted Feb 26, 2010
Halong bay vietnam offers great way to explore stunning Halong bay while staying out on comfort Explorer Tours
132 views
Submitted Feb 26, 2010
I've been blogging since 2010(my adventure started with blogspot and I also had posterous) and this is my 2nd year with WordPress. I write mainly about life in Vietnam, my travels across Southeast Asia, photography, parenting, fashion, hotel, restaurants and cafes.
21 views
Submitted Dec 11, 2012
Welcome to Vietnam, the country of rich culture, friendly people and wonderful nature
22 views
Submitted Jun 20, 2010
HotelVietnamTravel.com: Vietnam travel with unique Vietnam tours, adventure tours, short Vietnam trip and all inclusive Vietnam package travel, vietnam holidays
43 views
Submitted Feb 26, 2010
As a young and dynamic organization, we aim to add value to your journey and never cut corners. We assure our customers that they can see differences and diversity of culture, customs, languages and landscape by our well
12 views
Submitted Jun 23, 2010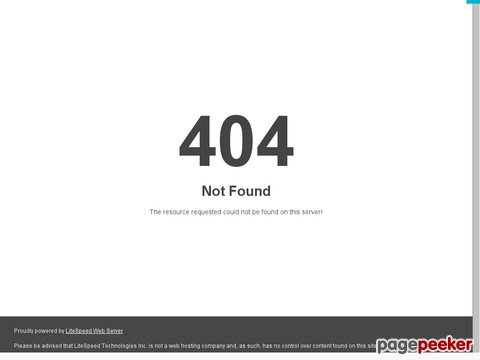 You dream about an adventure of a lifetime, we will make it true. MotoTours Asia proud to be one of the most experienced in leading motorcycle tours and off-road adventure travel in Vietnam, Laos, Cambodia, Myanmar, India, Nepal, Bhutan… founded since 1996 from Hanoi, Vietnam.
222 views
Submitted Feb 26, 2010
The Namhai hotel is located in the heart of Hanoi
48 views
Submitted Feb 26, 2010

About Dave's Pick
Category Stats
Listings:
56
Regular:
56
Last listing added:
Nov 7, 2016