Destinations Africa
These are general websites for Africa. Post sites relating to individual countries within Africa Here. For African Safari links Click Here
tailor made sightseeing & safaris, tailor-made to suit your budget
787 views
Submitted Feb 26, 2010
Africa Albida Tourism (AAT) is a new grouping of Southern African tourism offerings, with the award-winning Victoria Falls Safari Lodge as its flagship. It operates three divisions, namely AAT Hospitality, AAT Restaurants and AAT Parks.
141 views
Submitted Jun 4, 2012
good info about travel to certain African countries, from Goway.com
765 views
Submitted Feb 26, 2010
guide to the entire African continent
756 views
Submitted Feb 26, 2010 all about exploring Africa
116 views
Submitted Jun 12, 2014
Travel to Africa - The continent of vast contrasts! For business leisure or family travel, Africa Point guarantees you great service and price.
135 views
Submitted May 1, 2010
Africa travel association
821 views
Submitted Feb 26, 2010
Ten of the most dangerous African wild animals unveiled! Which one do you think is the deadliest of them all? The crocodile, the lion perhaps? Why don't we find out?
116 views
Submitted Apr 28, 2010
African Safaris, African Vacations & Adventure Travel to Africa
959 views
Submitted Feb 26, 2010
Safaris to East and Southern Africa for leisure, adventure and group travel
705 views
Submitted Feb 26, 2010
We are Africa experts with over 460 total years of combined experience in travel. Having lived in or traveled extensively through Africa?s top safari destinations, our specialists are dedicated to sharing their knowledge and customizing itineraries to match the unique desires of each traveler. All we sell is Africa!
308 views
Submitted Feb 26, 2010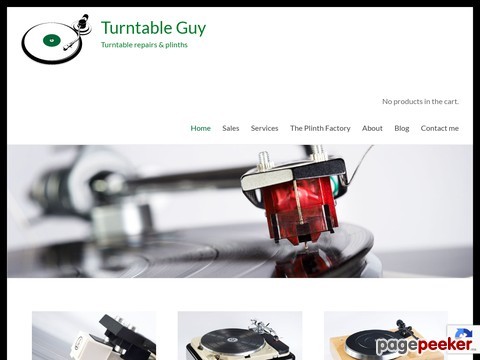 Southern Africa offers an extensive collection of backpacker hostels and budget accommodation. Southern African backpacker hostels offer the traveller much by way of facilities and services.
121 views
Submitted Jul 15, 2012
We
124 views
Submitted Aug 1, 2010
African wildlife foundation
801 views
Submitted Feb 26, 2010
travel blog focusing on Africa
128 views
Submitted Dec 12, 2012
African stories, wildlife, people and adventure

133 views
Submitted Sep 16, 2013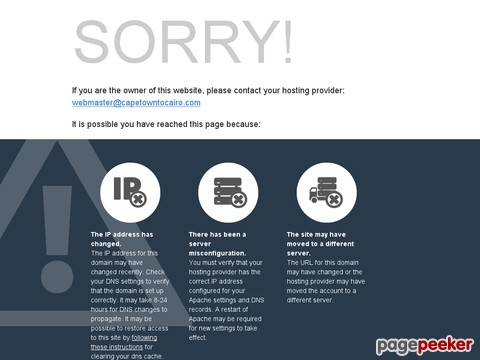 Taking off to some unidentified place in the heart of Africa
133 views
Submitted Apr 28, 2010
health concerns for travel to Africa
333 views
Submitted Feb 26, 2010
The website of Ian M Packham scientist/adventurer/writer/speaker
104 views
Submitted Nov 1, 2014
Whether you
171 views
Submitted Jul 21, 2010

About Dave's Pick
Category Stats
Listings:
52
Regular:
52
Last listing added:
Nov 28, 2016