Destinations Asia
These are general websites for Asia. Post sites relating to individual countries within Asia Here. Welcome to Metropolasia - Your ultimate guide for travel, dining and holiday in Asia's fun cities: Singapore, Hong Kong and Macau.
14 views
Submitted Jun 7, 2012
Millennium Snapshot captures Will and Mary's 9-month Asian journey as it happens. Laptop and digital video camera in hand, we are documenting culture, art, food, scenery and personality. Visit remote regions in South East Asia, the Himalayas and China as we endeavor to experience places relatively untouched by globalization. With the tools of this new millennium we want to connect you to the Asia of the last millennium.
13 views
Submitted Mar 27, 2010
Destinations, lifestyles and cultures in Asia
12 views
Submitted Feb 26, 2010
Blog of our travel through Asia, from Vietnam to Nepal, passing by Mongolia and many other countries
15 views
Submitted Jan 17, 2014
your source for all South East Asia travel and adventures
1 views
Submitted Jul 9, 2017
Pandaw cruising is different from other forms of cruising. The atmosphere on board is informal and relaxed. A Pandaw cruise is a deeply tranquil experience. There are no (nonessential) Tannoy announcements and other irritations normally associated with a cruise ship. Also offersland journeys to select SE Asian countries
145 views
Submitted Feb 26, 2010
provides Worldwide Hotels Reservation and travel arrangement in Asia including Transfers, Tours, Spa, Activities, Honeymoon packages and more
232 views
Submitted Feb 26, 2010
Pacific Asia Travel Association
236 views
Submitted Feb 26, 2010
View and buy great photo image pictures by gallery of Angkor Wat travel Cambodia Khmer Empire Egyptian pyramids Guatemala Mexico Mayan Pyramids Ancient India culture South Indian Temples Hindu Gods Thailand beaches Vietnam people Saigon Hanoi
162 views
Submitted Feb 26, 2010
Smile Tours Service is a fully licensed International Tour Operator in HCMC, Vietnam. We offer inbound and outbound tours in Vietnam and some neighbour countries such as Cambodia, Thailand, Laos, Myanmar, China, Malaysia, and Singapore. We also offer services of visa, hotel reservations, car rent, tickets, and more.
136 views
Submitted Feb 26, 2010
the first and only magazine for independent backpackers in SE Asia
28 views
Submitted Apr 8, 2010
offering trips to select countries in SE Asia, also nice photo gallery
180 views
Submitted Feb 26, 2010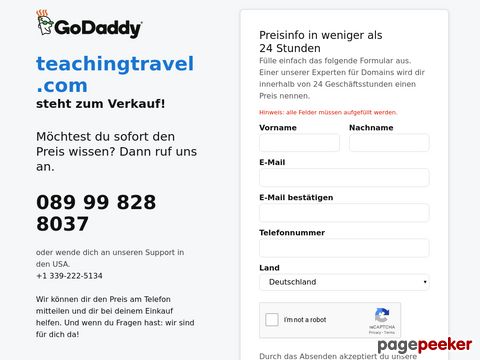 Teaching Travel has been created as a community for those who predominately want to travel or want to teach in Asia.
9 views
Submitted Dec 19, 2014
Asian news, culture, and commentary from the expat perspective
25 views
Submitted Mar 17, 2013
experience Asia through the eyes of a traveler
320 views
Submitted Feb 26, 2010
travel to Vietnam Laos Cambodia tours, holidays, hotel bookings, visa, air train tickets, vacations and excursions, good quotations and low rates
284 views
Submitted Feb 26, 2010
Travel + Leisure Southeast Asia is the newest, most vibrant and most widely distributed of all T+L
20 views
Submitted Jun 18, 2010
online guide for travelers and backpackers to Thailand, Laos & Cambodia
273 views
Submitted Feb 26, 2010
Hi! My name is Maria Alexandra Laborde. While I have been traveling for a couple of years now, I am completely enamored with travel the Middle East. Currently, I am trying to get a job with a major airline in the Middle East in order to continue my travels throughout the region.
25 views
Submitted Feb 24, 2012
travel consultant and tour leader for SE Asia and beyond!
21 views
Submitted Nov 2, 2011

About Dave's Pick
Category Stats
Listings:
66
Regular:
66
Last listing added:
Jul 9, 2017