Destinations South America
These are general websites for South America. Post sites relating to individual countries within South America Here.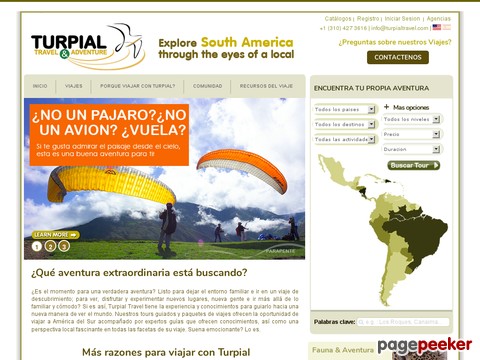 The vibrant, exotic beauty of South America beckons travelers who are ready to learn from and experience this fascinating region. Turpial Travel offers a range of guided South America tours in exotically beautiful locales, from the Atacama Desert in Chile to the exotic fascination of ancient Rapa Nui, home of the mysterious Easter Island carvings.
8 views
Submitted Sep 25, 2013
It's all about travel and adventure travel in South America, with an emphasis on photography.
76 views
Submitted Feb 26, 2010
a full on rich resource with a focus on Peru
9 views
Submitted Mar 13, 2010
an excellent resource
278 views
Submitted Feb 26, 2010

About Dave's Pick
Category Stats
Listings:
44
Regular:
44
Last listing added:
Nov 26, 2017