Discussion Forums
Use these forums to share travel comments, suggestions and ideas with fellow travelers. A great way to do "travel networking"
extensive chat forums
498 views
Submitted Feb 26, 2010
Ask questions of travellers who have been there, or find travel buddies on their way to the same place you are.
73 views
Submitted Mar 15, 2011
CityComparator.com is a small project gathering visitor experience on various cities worldwide. You can learn about new cities as you compare them to the ones you know about.
283 views
Submitted Feb 26, 2010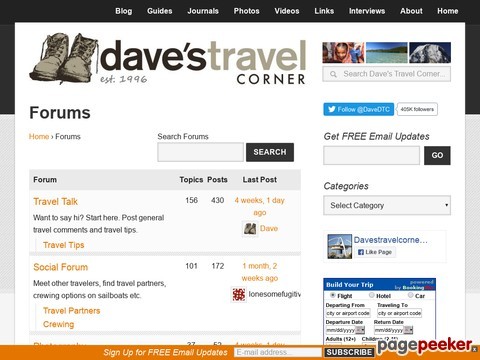 Dave's Travel Corner Forums
56 views
Submitted Jul 17, 2012
travel forums by Fodors
668 views
Submitted Feb 26, 2010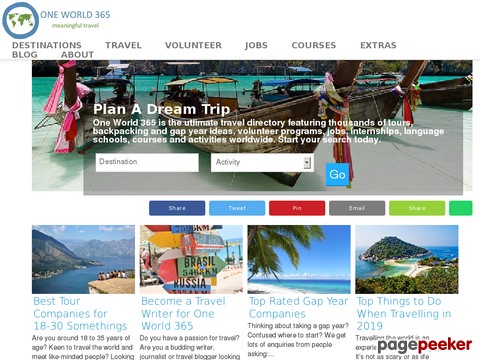 Travel Forum, advice and tips from travelling the world to working and volunteering
375 views
Submitted Feb 26, 2010
Moderated, non-commercial group dedicated to the exchange of travel tips and experiences. We share information about our countries and cultures and answer one another's travel questions while making friends around the globe.
457 views
Submitted Feb 26, 2010
general travel forums
743 views
Submitted Feb 26, 2010

About Dave's Pick
Category Stats
Listings:
8
Regular:
8
Last listing added:
Jul 17, 2012