Eco Tourism
Sustainable travel, eco tourism and eco tourism projects.
Goodtrippers is for anyone who enjoys holidays and travelling but wants to have a positive impact on the local environment and community. Whether it's a short getaway, luxury holiday or backpacking trip, Goodtrippers wants your recommendations for eco-friendly, ethical, sustainable or responsible (call it what you will!) travel options – the accommodation (from luxury eco resorts to simple homestays)
63 views
Submitted Jul 27, 2012
Green Hotels Association
57 views
Submitted Mar 17, 2010
Greenloons makes it easy to connect people with meaningful and unique nature-based travel experiences all over the world. Because we only work with independently eco-certified tour operators and sustainable tourism accommodation providers, these vacations not only offer distinction and quality in pristine natural surroundings, but they have also been independently verified as focusing on the triple bottom line of economic viability, social empowerment, and environmental responsibility.
59 views
Submitted Oct 22, 2012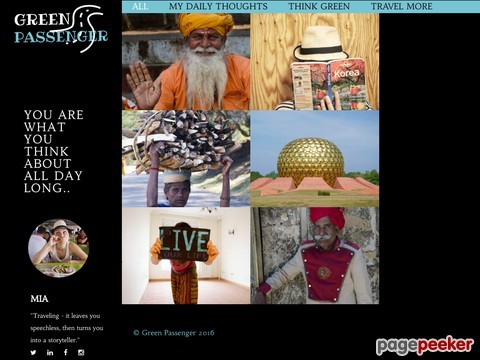 Green Passenger wants to encourage you to travel green in an eco-friendly way, to fall in love with planet Earth and its inhabitants and simple enjoy life.
48 views
Submitted Apr 16, 2016
Welcome to GTG, an award-winning green travel website and e-guide publisher. We invite you to follow us to the world?s very best eco-friendly travel?best eating, sleeping, seeing & doing. Trust us, we don?t guide you anywhere we haven?t been.
62 views
Submitted Mar 17, 2010
the first truly global listing of green, eco-friendly hospitality destinations
56 views
Submitted Mar 17, 2010
Landscapes on the Run focuses on environmentally and socially responsible travel for active lifestyle travelers: businesses, destinations, and methods of travel that are attempting to create a net positive impact on the environment and communities around them.
37 views
Submitted May 24, 2017
global journal of practical ecotourism
394 views
Submitted Feb 26, 2010
is a new way of travelling for those who've had enough of mass tourism. It's about respecting and benefiting local people and the environment
692 views
Submitted Feb 26, 2010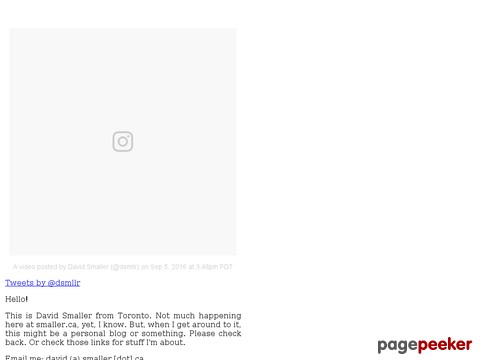 Travel + Green + Social Commentary
63 views
Submitted Jun 20, 2010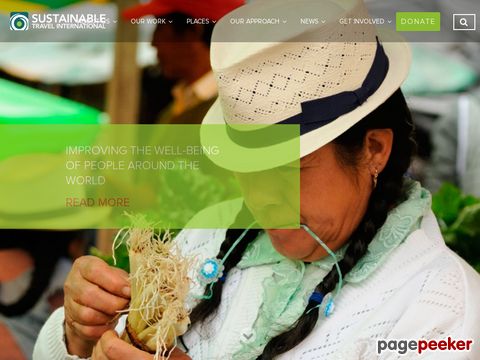 a non-profit promoting sustainable tourism & responsible travel
750 views
Submitted Feb 26, 2010
Welcome to The Travel Foundation
81 views
Submitted Jun 20, 2010
The Travel Word is a blog/newsletter that showcases responsible, sustainable and local travel.
75 views
Submitted Feb 27, 2013
A wildlife lover travelling worldwide
88 views
Submitted Jul 20, 2012
At Tribewanted were building a collection of the very best off-grid, eco-community holiday destinations, giving our tribe members free nights and discounts. We are currently open in 3 stunning locations, but are planning more...
49 views
Submitted Nov 9, 2014
an eco travel blog
51 views
Submitted Aug 9, 2010
Wanderink.com promotes ecotourism through travel-themed content. Ecotourism means travelling to natural habitats in such a manner that conserves the environment at the same time it improves the lives of the local people. While the thrust is on responsible travel, we also work to better the lot of the indigenous communities by highlighting their issues – social, environment and financial. Suggestions are made to improve their lot, to make travel more meaningful, for you too.
78 views
Submitted Jan 29, 2016

About Dave's Pick
Category Stats
Listings:
37
Regular:
37
Last listing added:
May 24, 2017