Equestrian Travel
Horseback riding vacations and Equestrian Travel
Equestrian Escapes offers you the choice of some of the very best individually created equestrian holidays in the UK and Europe. We are knowledgeable horse lovers dedicated to designing you the best possible horse riding holiday.
114 views
Submitted Jun 4, 2012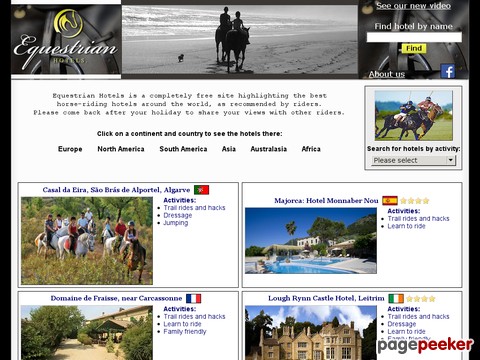 Equestrian Hotels aims to collect together the World's best horse riding hotels, recommended by riders.
107 views
Submitted Jun 4, 2012
Equestrian Life is a dynamic media company dedicated to the equestrian community and horse lovers across all breeds and disciplines. Awarded in 2008 the Best New Equestrian Web Site, EquestrianLife.com is focused on providing visitors with all the information and tools they need to learn and connect with other horse lovers who share the same passion.
105 views
Submitted Jun 4, 2012
This site began as a horseback riding destination for finding unique getaways and vacations. We now continue this service by displaying sample rides and locations of the past that are still possible today.
110 views
Submitted Jun 4, 2012
Inspired by Darley Newman's Emmy-winning Equitrekking travel TV show on Public Television, Equitrekking Travel features exceptional horse riding vacations. The Equitrekking team searches the world for the best horseback riding ranches and riding vacations.
115 views
Submitted Jun 4, 2012
Equitrekking is the Emmy Award-Winning Public Television travel series that takes viewers horseback riding around the world with local people to experience history, culture, nature and adventure. Hosted by Darley Newman, Equitrekking is distributed in high definition to PBS stations in North America through APT (American Public Television), the Public Television lifestyle channel, Create TV, and on international networks in over 65 countries including Italy, Turkey, France, Japan and Russia.
113 views
Submitted Jun 4, 2012
Welcome to our horseback riding vacation website. Here you will find over 400 exciting equestrian tours all over the world with detailed descriptions, slide shows, videos, trip reports and more.
107 views
Submitted Jun 4, 2012
We are horse people who are experienced in the travel and riding vacation industry. Loving adventure, a good horse and great company, we expect our horse riding vacation tours to offer all of these to you. We are horsewomen seeking adventure with safety and comfort if we choose to travel solo and men who are seeking a challenge. Our riding ability ranges from novice to advanced. We seek out both relaxing and exhilarating vacation horseback riding experiences.
108 views
Submitted Jun 4, 2012
Horse and Mule Trails Organized by State Trails, Campgrounds, Trail Rides, Overnight Hosts
107 views
Submitted Jun 4, 2012
horse connection magazine
111 views
Submitted Jun 4, 2012
Worldwide horse motel directory for the traveling equestrian
110 views
Submitted Jun 4, 2012
The world's first collection of Equestrian Travel Classics, and home of The Long Riders' Literary Project, containing more than 100 of the most important equestrian travel books of all time, published in their five original languages
113 views
Submitted Jun 4, 2012
Equestrian Travel Association
117 views
Submitted Jun 4, 2012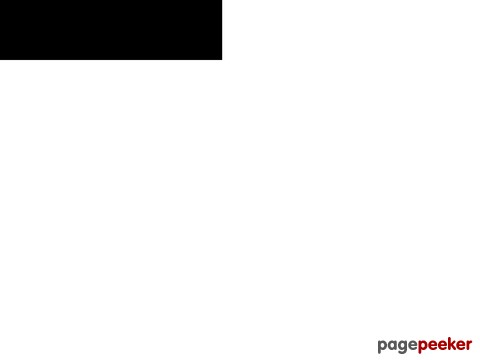 America's Oldest and Largest Horseback Riding Vacation Company
104 views
Submitted Jun 4, 2012
The USRider® motor plan outperforms other roadside assistance plans by also covering Horse vans, tow vehicles and trailers carrying Horses. Most new vehicle roadside assistance plans only cover breakdowns resulting from manufacturing defects. And typical programs can leave you stranded if you are towing a trailer- especially with Horses.
112 views
Submitted Jun 4, 2012
our Guide to Equestrian Travel Deals and Lodging Reviews
106 views
Submitted Jun 4, 2012

About Dave's Pick
Category Stats
Listings:
16
Regular:
16
Last listing added:
Jun 4, 2012