Family Travel
Take a trip with the family. These sites specialize in the dynamics of family travel. Websites about specific destinations are not posted here.
Who is Hot Mama? Simply put, Im an everyday wife and mother juggling our familys crazy life while trying to squeeze in as much excitement as possible. I also happen to be a writer who has a passion for travel.
12 views
Submitted Dec 20, 2014
16 views
Submitted Jun 20, 2012
Stephen, Victoria, Eve, Edward and Dickon are planning to head off on a round the world trip in November. Join us as we prepare for our journey.
21 views
Submitted Jun 17, 2010
A Luxury Travel + Lifestyle Magazine for Families
15 views
Submitted Nov 8, 2013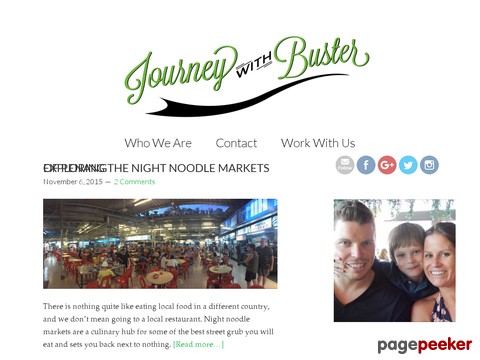 We are a family that loves to travel. Explorers and adventurers. You will find us lost in market places, lounging by the pools, tasting different foods and sharing our travel experiences. We make excuses to travel and rarely don't have a holiday booked.
7 views
Submitted Nov 14, 2015
A family of 3 who loves to travel, see new places, do new things and enjoy the world around us…. these are our trips and travels
10 views
Submitted Nov 30, 2015
family travel community
11 views
Submitted Apr 24, 2011
I wanted a way to share and remember the adventures we have, in our day to day lives and our times on the road
15 views
Submitted Oct 1, 2013
For those who may not know, &#34
12 views
Submitted Dec 4, 2014
Welcome and thank you for stopping by. We are a luxembourgish family of 4 with a true passion for traveling that we'd like to share with you
12 views
Submitted Nov 20, 2015
An Australian Family&#39
12 views
Submitted Feb 3, 2013
We are a family of 5 who loves nothing more than exploring the beautiful country in which we live. The aim of our site is to share our adventures with our readers, as well as sharing information, tips, hints, advice, recipes, gear guides and whatever other resources we're able to build up over time.
24 views
Submitted Jul 14, 2013
We are travelling slowly around Australia with our four children aged 3, 6, 9 and 10. Peter, Susan, Lucy and Edmund have been living in a 22' caravan and travelling since 2009.
14 views
Submitted Jun 3, 2012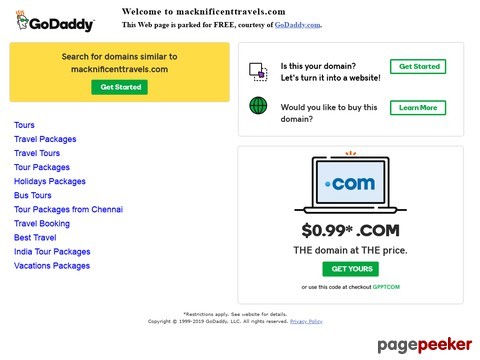 the International travels of this particular family
10 views
Submitted Feb 22, 2015
Mamapedia is a one-stop-shop where moms can ask a question or pose a search on on an array of topics - everything from cheap vacation ideas to how to entertain the kids on a long car ride - - and get fast and complete answers from the real experts- other moms!
76 views
Submitted Feb 26, 2010
Miles and Points for an Average (Dysfunctional) Family
6 views
Submitted Nov 22, 2015
One Kiwi family and our awesome adventures as we photograph, travel, craft and party our way through life.
14 views
Submitted Aug 3, 2014
This is the first time I am starting a blog. I have been sharing my travel experiences in some parenting forum and fellow forummers have suggested that I should start a blog. I am a regular contributor to tripadvisor too. I just feel that just as others have helped me through their sharing of experiences and reviews, I should contribute too.
4 views
Submitted Dec 28, 2016
This Family Travel Forum for those who Have Kids, Still Travel! is dedicated to the ideals, promotion and support of travel with children. We are an independent network of moms and dads around the world who think every family adventure should be the best one ever.
11 views
Submitted Feb 23, 2012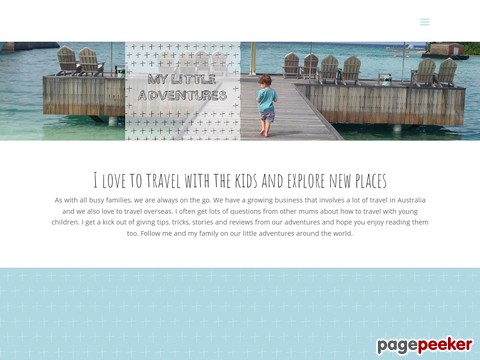 Im Kelly! This is my family travel blog about the ups and downs of travelling with little people. I am a mum of two little adventurers
17 views
Submitted Jun 2, 2015

About Dave's Pick
Category Stats
Listings:
185
Regular:
185
Last listing added:
Dec 6, 2017