Food
Foods with an International Flavor
Im a twenty something English lady with a love for travel, food and life (or the things that I love in my life)...hence the name of my blog (and a little inspiration from the wonderful Elizabeth Gilbert).
9 views
Submitted May 30, 2015
Travel makes me happy. So does delicious food. I'm a Brisbane blogger who loves discovering unusual places to stay. I write about my travels and my foodie 'finds'.
2 views
Submitted Dec 15, 2015
We are a passionate community of food lovers and world travelers.
13 views
Submitted Dec 16, 2014
Eating, drinking & traveling adventures as we find some release from our corporate jobs
22 views
Submitted May 27, 2015
First of all I love eating out and trying new food so get ready for lots of irresistible foodie pictures and reviews of pubs, pop-ups and restaurants to help you choose the right place for your next dining experience. I want to take you with me on all my travels so we can explore new or hidden locations together, especially places to eat where only locals would go.
8 views
Submitted May 1, 2016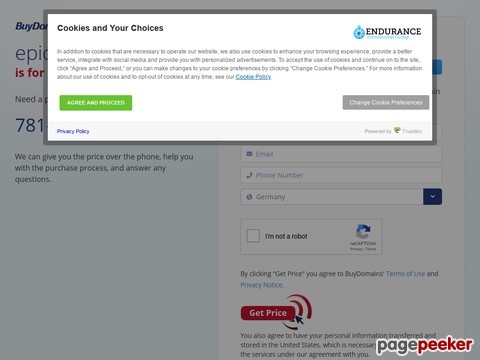 Culinary travel from a wandering gastronome
8 views
Submitted Feb 5, 2015
Food, wine & culture for the ethical traveler
9 views
Submitted Dec 3, 2012
"a world of good taste"
13 views
Submitted Mar 31, 2010
I'm Erin, and welcome to my blog! I'm a Michigan girl who desires to live a life of culinary adventure and cultural exploration. Though I'm exploring the world one bite at a time, I'm confident I could live on pizza and red wine. I mean, if I really had to.
5 views
Submitted Dec 26, 2016
the ultimate site for people who love to eat!
129 views
Submitted Feb 26, 2010
Travel More | Eat Adventurously
10 views
Submitted Nov 23, 2015
I have a thirst for travel and good wine, probably equally.
11 views
Submitted Aug 1, 2015
Please join me as I share my kitchen adventures and stumbles - simple food inspired by childhood memories, seasonal produce, esteemed chefs & cooks and my own travels. I also feature restaurants, delis and markets in South Africa and out, and all the fabulous things in between! I&#39
16 views
Submitted Dec 11, 2012
Best Travel Stories, local food stories, food recipes, travel and food news and more!
9 views
Submitted May 27, 2015
The mission of Food & Wine Trails is to provide authenticity, value and access to the world&#39
12 views
Submitted Dec 18, 2014
listings of various country specific foods
22 views
Submitted Apr 26, 2010
My name is Mike, I am in my late 20s (no, I am not going to tell you my exact age, as something should remain a mystery, ha-ha!) and I enjoy amongst other things – travelling and discovering new food along the way. I hail originally from the North West of England in the small town of Preston and am a keen fan of Liverpool FC, of course – who else would I support?
21 views
Submitted Jan 30, 2014
Exploring the world and enjoying life one bite at a time
10 views
Submitted Jun 26, 2010
Since 2005, I have traveled my way around the world with the fantastic guy who has been sharing my life for 10 years now (that would be Eric). In early 2009, we had the fabulous opportunity to live in Paris for five months. This enchanting experience made me feel a strong urge to work as a freelance again, and recover the freedom to travel whenever I want and wherever I can. Loving writing (as I was doing it on a daily basis for my work and for a couple of personal projects I had underway), it seemed clear to me that the time had come to revive Food Nouveau as a blog in which I would chronicle my many travels, discoveries and cooking experiences.
15 views
Submitted Dec 12, 2012
If you love travel, food, and Lifestyle as much as we do,
12 views
Submitted Jun 21, 2013

About Dave's Pick
Category Stats
Listings:
250
Regular:
249
Dave's Pick:
1
Last listing added:
Jan 8, 2018