Food
Foods with an International Flavor Island Store is a niche market Barbados based distributorship company bringing luxury food and specialist products to the Caribbean. Open to all in the regions with local chat, news and offers. Join us; join the lifestyle x
21 views
Submitted Jan 31, 2012
food and travelblog
13 views
Submitted Aug 2, 2015
Gratitude Gourmet is the place to discover new gourmet foods, drinks, restaurants, farmer's markets, store, and events. Check out my blog for the latest news, and signup for my weekly e-newsletter!
13 views
Submitted Jun 17, 2010
Thank you for spending some time on The Healthy Voyager Site! Here you will find information, videos, podcasts, articles and more that will help you lead a happier, healthier and greener life
16 views
Submitted Jun 22, 2010
We are eating, drinking, eventing and traveling like Epicureans through this precious Foodie Age. There are way too many amazing foodie options to be able keep up with them all. We all eat and it would be a sad waste of opportunity to eat badly. Anna Thomas.
8 views
Submitted May 27, 2015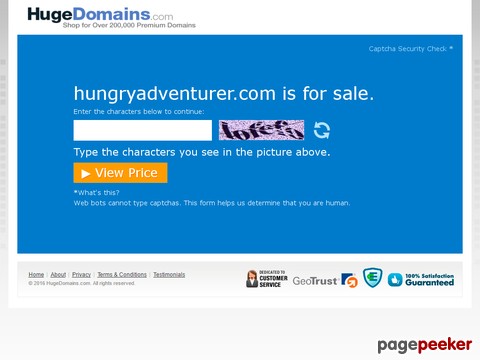 Im Emily, and I am the Hungry Adventurer. What is a Hungry Adventurer you ask? A Hungry Adventurer seeks different experiences and thrives on trying new things. The world is full of wonderful places and I am always hungry. As you may have already guessed, Im always looking for my next spontaneous adventure (as long as there is food, of course!). I know youll enjoy following along on my many adventures of travel and good eats, and I hope you'll be inspired to try something new, too!
17 views
Submitted Jan 31, 2015
Delicious stories, food and travel inspiration
14 views
Submitted Nov 22, 2015
Travel & Food Blogger | Hungry Belly Travels. Want to know where the best eats, drinks, sleep and sights are for your trip? Join me!
7 views
Submitted Feb 15, 2016
Hungry Ghost is a visual journal. It is a place for inspiration and ideas relating to food and travel and all things strung betwixt the two
12 views
Submitted Jun 21, 2012
I spend my day in the Corporate world in DC, and spend a ridiculous amount of time obsessing over my next meal or planning our next trip. I travel, I eat, and yes, I travel to eat sometimes. Always hungry for more travel and food.
8 views
Submitted Apr 2, 2016
Hailing from the small town of Kampar, Perak, Mei Yee (iamthewitch) has a dream of leaving a mark in people's heart by giving honest reviews on food, detailed guides on travel plans, and capturing gorgeous pictures.
12 views
Submitted May 31, 2012
Sights, sounds and tastes of the world
10 views
Submitted Oct 24, 2016
travel and food blog
9 views
Submitted Jan 15, 2016
ournal of a Foodie and Compulsive Traveler
14 views
Submitted Apr 2, 2016
A self proclaimed foodie who loves to travel. I always end up in foot in mouth situations and surprisingly enough, I never regret them.
9 views
Submitted May 7, 2016
Im Jess - an American who has been temporarily and happily displaced to Bangkok, Thailand. In Bangkok I work, travel, cook, write, and hang out with my husband, Frank.
8 views
Submitted Jul 6, 2013
Adventures of food, cocktails and travel
9 views
Submitted Jun 4, 2012
My name's Kristin and I'm an Iowa Girl! I eat as well as I can with a massive sweet tooth, run as often as I can despite the crazy Iowa weather, and am more often than not thinking about the places I want to travel to!
19 views
Submitted Oct 23, 2012
Flavours Italian Cookery Holidays offer a selection of cooking courses in 6 regions of Italy. Choose from Rome, Puglia, Ravenna, Sicily, Tuscany or Bologna. Perfect for people who love food, travel and Italy.
228 views
Submitted Feb 26, 2010
celebrating, preserving and nuturing America's culinary heritage and diversity
17 views
Submitted Mar 28, 2010

About Dave's Pick
Category Stats
Listings:
250
Regular:
249
Dave's Pick:
1
Last listing added:
Jan 8, 2018