Food
Foods with an International Flavor
Hello, I'm Jemma and it's my aim to eat the world. I have two loves
12 views
Submitted Jun 3, 2012
Food is such an important ingredient in our lives. Being born and raised in Singapore, I was very fortunate to be able to enjoy all the hawker-style food available there.
11 views
Submitted Jun 20, 2012
Jess likes food and travel, South Africa based
4 views
Submitted Jul 2, 2016
Enjoy a home meal with a local family. Participate in food preparation, taste the most authentic food, and share local stories.
3 views
Submitted Oct 24, 2016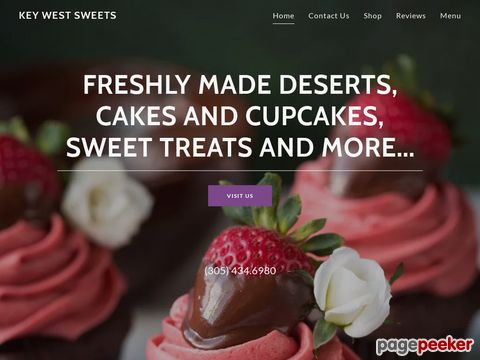 Now you can purchase the original recipe brownies that you got from the Key West Cookie Lady at Mallory Square at Key West Sunset Celebration online1
482 views
Submitted Feb 26, 2010
Hi! I'm Renee! I grew up around food and I find that no matter what I have done in my life, I always gravitate towards the kitchen and food in general. I absolutely love to bake. Mostly cookies, but some cakes and pies end up in the mix too. I am a lover of chocolate and would definitely prefer to have dessert first. Go ahead and add more chocolate. The more chocolate the better. I don't think there could ever be too much. Chocolate and wine. They are my vices.
11 views
Submitted Jan 25, 2013
a food and travel blog
12 views
Submitted Nov 10, 2014
luminous and irreverent reviews of food and drink in Asia
12 views
Submitted Apr 8, 2010
I'm Karen
4 views
Submitted Dec 23, 2016
where the hottest news bites on food, travel and health can be savored
7 views
Submitted Mar 16, 2010
A Food+Travel Blog
3 views
Submitted Jan 17, 2017
Sharing our experiences about food, wine, and travel
4 views
Submitted Dec 17, 2016 Ive quit my job, sold all of my belongings and bought a one-way ticket to live, and eat my may around the world. Sacrificing my waist line, Im committed to fulfilling my role as your global guide to local food, uncovering the best (and up-to-date) foodie haunts, trends and culinary experiences around the world.
6 views
Submitted May 30, 2015
those who love to eat and travel
268 views
Submitted Feb 26, 2010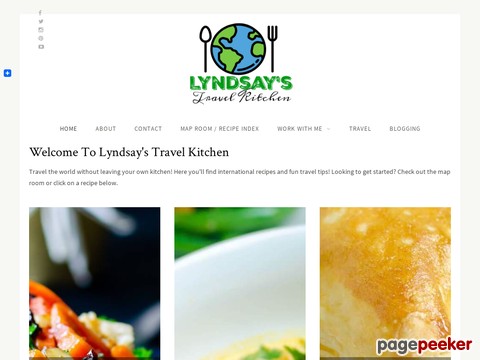 I'm Lyndsay, and welcome to my Travel Kitchen! Here you'll find inspiring recipes from all over the world.
0 views
Submitted May 27, 2017
We are Krystal and Manni, a young couple who loves to eat and travel. We work full time in the tech industry in London. In our spare time we love to try amazing restaurants around London. We spend our yearly annual holidays to journey outside of the United Kingdom.
4 views
Submitted Jul 3, 2016
all about food - serving spontaneous observations from an unplanned migration
16 views
Submitted Feb 28, 2010
Welcome to MyCookbook, the premier online cookbook and free recipe software. Sharing and organizing your favorite recipes has never been easier and now you can do it all online!
17 views
Submitted Feb 26, 2010
the tofu diaries
5 views
Submitted Nov 19, 2014
examining what wine and food producers are doing around the world
9 views
Submitted Mar 9, 2010

About Dave's Pick
Category Stats
Listings:
250
Regular:
249
Dave's Pick:
1
Last listing added:
Jan 8, 2018