Food
Foods with an International Flavor
Sharing stories of travel, food and sustainable living through films & photography hoping to inspire others to live life to the fullest!
11 views
Submitted May 8, 2016
I blog about eating, drinking, traveling the world, and the moments in life that leave us scratching our heads
9 views
Submitted Aug 9, 2015
She loves kitsch and unusual things, travelling far and wide for an unusual meal and cooking and eating food from different countries all around the world.
11 views
Submitted Feb 25, 2013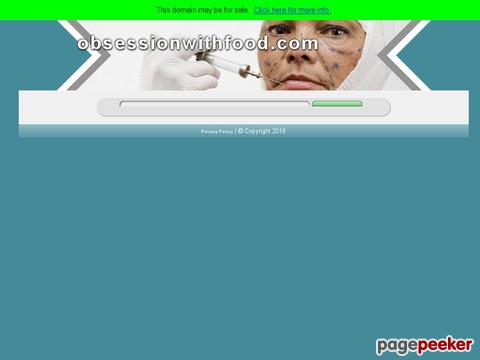 Derrick Schneider's Obsession with Food and Wine blog
9 views
Submitted Apr 8, 2010
Welcome to Offbeat Eats. A place where I share what I've been eating as I travel, as well as other food-related ramblings.
17 views
Submitted May 27, 2012
travel articles, recipes and photos
14 views
Submitted Jul 31, 2010
The finest artisan cured Spanish meats delivered direct to the UK. Serrano ham and Iberico ham a speciality form our online deli.
179 views
Submitted Feb 26, 2010
Week-long "farm to table" organic cooking vacations in Tuscany. Visits to local organic farms, cooking classes with their organic produce, wine and olive oil tastings and tours of Florence and Siena.
209 views
Submitted Feb 26, 2010
food and travel blog - since 2005
18 views
Submitted Aug 25, 2015
Erin is originally from California and currently resides in Taipei, Taiwan, where she is a freelance writer and photographer. She has always had a passion for good wine and food and now spends some of her time traveling the globe in search of both. Although always partial to California wines, she is quickly learning there are some formidable opponents out there!
10 views
Submitted Jun 18, 2010
The travel and culinary adventures of a foodie couple
3 views
Submitted Dec 18, 2016
tasty travel, reminiscences by Phyllis & Arvin
46 views
Submitted Feb 26, 2010
Welcome to my blog, PlacesAndFoods.com. Many asked me why Places And Foods with a wrong spelling of the food(s). The reason being was, I registered the domain too quickly until I didn
16 views
Submitted Jul 23, 2010
Hungry for travel... then you&#39
17 views
Submitted Feb 14, 2013
I'm Anita – a foodie traveller from Australia. I started this blog as a means to share stories of my three favourite things – food, fashion and adventure.
15 views
Submitted Dec 22, 2015
easy Asian Recipes
14 views
Submitted Apr 8, 2010
Im Beth. Born and raised in Atlanta GA. I've worked in event marketing for the past seven years in Southern California. I quit my job, broke my lease, put all of my stuff in storage and set off to explore the world!!
16 views
Submitted Oct 14, 2013
Welcome to my blog, where I share stories about travel, food, life as an expat, and design. Ok, let's be honest: for now, it's mostly food, with a little bit of expat life thrown in
11 views
Submitted Jul 1, 2016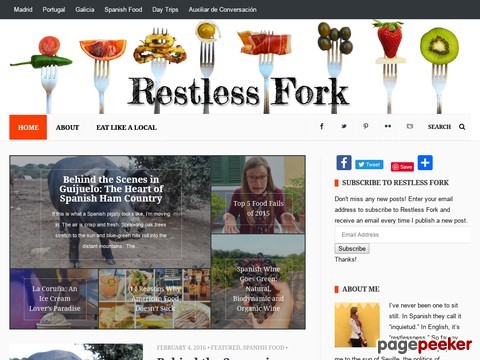 Ive never been one to sit still. In Spanish they call it inquietud. In English, its restlessness. So far my restlessness has propelled me to the sun of Seville, the politics of Washington, the rural antiquity of Galicia and the foodie heaven of Madrid.
11 views
Submitted Dec 12, 2014
Welcome to Rice & Sticks - A blog with recipes, traveling tips, restaurant reviews and everything beyond.
9 views
Submitted Dec 13, 2014

About Dave's Pick
Category Stats
Listings:
250
Regular:
249
Dave's Pick:
1
Last listing added:
Jan 8, 2018