Food
Foods with an International Flavor
Great regional meals along highways, in small towns and in city neighborhoods. It is sleeves-up food made by cooks, bakers, pitmasters, and sandwich-makers who are America?s culinary folk artists.
199 views
Submitted Feb 26, 2010 I'm Cyra, a traveller who has no shame in favouring meals over museums, tapas over trekking and drinking wine for lunch.
7 views
Submitted Nov 22, 2015
International food resources, great content and stories
19 views
Submitted Mar 13, 2010
I'm Zora O'Neill. I travel and eat.
9 views
Submitted Jun 20, 2012
Im Sarah Matthews, a Nottingham-based journalist, with a particular interest in travel and food. This website is a collection of my work, some of which has been published in the Nottingham Post, while other bits are written purely for pleasure.
9 views
Submitted Jul 27, 2013
I'm Sarah, and I grew up analyzing food and looking for the next good eat. Join me as I walk, eat, get lost, eat, photograph, and eat some more as I make my way around the world!
3 views
Submitted Nov 30, 2016
all about food - nice selection of recipes, list of culinary related sites & food preperation techniques - as well as a section on travel
21 views
Submitted Apr 24, 2010
My husband, Nick, and I are always in pursuit of the best affordable luxury travel, food and wine experiences to share with you.
20 views
Submitted May 31, 2015 We are a husband and wife team that are leaving San Francisco on January 8, 2014 on a year long mission around the world. We will be documenting our travels on our blog and gathering tools and gaining experiences along the way to help us launch our own business when we return. Inspired by the world of fine dining and delicious cuisine, we have decided to set out and learn hands on about regional cuisines world wide. Beginning in South America we will be following our own Silk Road, documenting recipes, spices and techniques to draw on as inspiration down the road.
17 views
Submitted Dec 23, 2013
The French Guy from New Jersey: Serge Lescouarnec alias Serge the Concierge shares information on Food, Wine, Travel and Life TidBits
19 views
Submitted Apr 8, 2010
Im SHARON LOH, an Indonesian Food & Travel Blogger.
11 views
Submitted Jun 10, 2015
A mix of food blog, travel diary, expat guide, and more– I hope you enjoy my posts! Maybe I'll encourage someone to take a trip, try a recipe, or eat something new.
15 views
Submitted Jun 21, 2012
I'm Jakob, the spice vagrant. I'm a cook, writer, and explorer. I have roots in a small family-owned Thai restaurant as a kid but have also worked at some of the great fine dining institutions throughout the world. So far I've cooked in 6 countries, many of them Michelin starred and James Beard award winning kitchens. I am always searching to stay inspired. Catch me on my Triumph motorcycle at home and riding other bikes abroad. Paradise is best seen at high speeds!
0 views
Submitted Jan 8, 2018
images, statistics and profiles of hawkers
12 views
Submitted Jun 18, 2010
Have condiments, will travel
8 views
Submitted Apr 3, 2016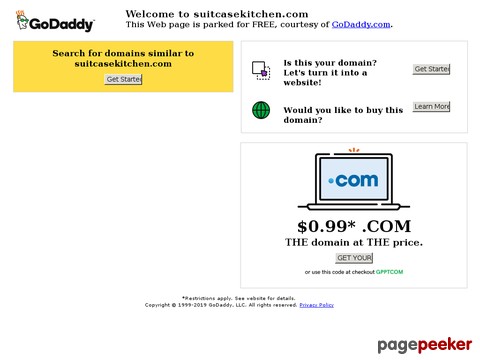 Suitcase Kitchen, teaching you how to eat well, travel happy, and feel good, because health is a journey
10 views
Submitted Mar 10, 2013
Welcome! I&#39
15 views
Submitted Oct 25, 2014
food, travel and other pleasures of the good life
26 views
Submitted Jan 27, 2013
I'm Sarah— a New Yorker in Amsterdam eating my way around the world and sharing my tales of food and travel with you. In between bites of the local cuisine, I like to wander through the streets and sights to get an authentic feel of the culture within reach.
11 views
Submitted Jan 30, 2016
a blog about food, travel and fun
7 views
Submitted Jul 8, 2015

About Dave's Pick
Category Stats
Listings:
250
Regular:
249
Dave's Pick:
1
Last listing added:
Jan 8, 2018