Home Exchange
Save money - exchange homes or apartments when you travel.
exchange listings and information worldwide
750 views
Submitted Feb 26, 2010
Home exchange 50plus is specifically for the older traveller. Swap your home with other like minded seniors for holidays in your own country or worldwide. Home & Hospitality Exchange lets you vacation and save money at the same time. Stay free - travel more. Free to join!




65 views
Submitted Aug 17, 2010
The house sitting directory for Australian and New Zealand homeowners and house sitters. Find a housesitter for free or register as a house sitter for a small fee.
481 views
Submitted Feb 26, 2010
The home exchange directory for house swap holidays within Australia and New Zealand.
484 views
Submitted Feb 26, 2010
rent a room to travelers
56 views
Submitted Mar 7, 2012
based in Santa Barbara - open since 1991 - good source
739 views
Submitted Feb 26, 2010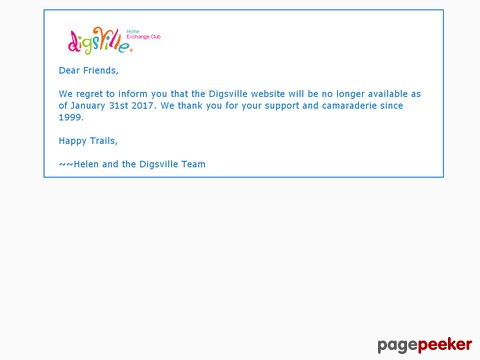 arrive a guest, stay like family
794 views
Submitted Feb 26, 2010
tamos is the first entirely free home exchange: free to sign up, free to list as many listings as you want and free to contact other itamos members and happily exchange. Enjoy!
548 views
Submitted Feb 26, 2010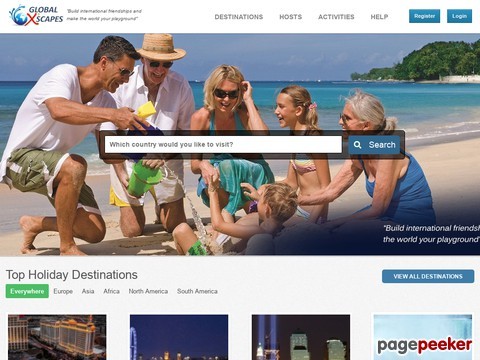 Now you can experience the world in safety and comfort whilst being treated by friendly hosts. No more spending half your holiday budget on accommodation and vehicle hire which means more spending money to create unforgettable memories. Search our site for friendly hosts to show you around in your favourite destination while making new friends at the same time
39 views
Submitted Dec 5, 2014
vacation home exchange world-wide
744 views
Submitted Feb 26, 2010
Home4Swap.com is an affordable home exchange listing service. Join the thousands of people worldwide that have already discovered the fun and savings of home exchange. Visit us today for more details!
618 views
Submitted Feb 26, 2010
Vacation Exchange Network - a unique home exchange and house swapping program.Our Home Exchange Program Offers the Easiest & Most Flexible Way to Arrange a home Swap. We have more than 1,500 holiday exchange homes in every vacation area in the United States and Internationally.

56 views
Submitted Apr 26, 2011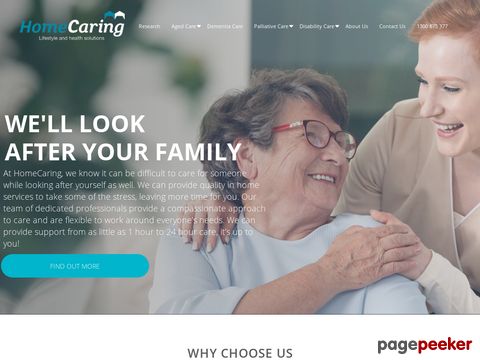 HomeExchange.com.au offers people a fun and affordable way to enjoy house swap holidays across hundreds of great destinations throughout Australia, New Zealand, and around the world. Whether you are looking to holiday in a multi-million dollar luxury waterfront home, a city center apartment, or a home in the suburbs there are hundreds of properties to suit any traveller.
104 views
Submitted Feb 26, 2010
12,000 listings
597 views
Submitted Feb 26, 2010
the Home Exchange Club, established 1985
507 views
Submitted Feb 26, 2010
Exchange free accommodation for house minding and pet care. Matching house sitters with homeowners world wide
206 views
Submitted Feb 26, 2010
International Home Exchange Network
464 views
Submitted Feb 26, 2010
the oldest home exchange company
356 views
Submitted Feb 26, 2010
make yourself at home anywhere in the world....and stay for free
397 views
Submitted Feb 26, 2010
Rediscover the world with Home Exchange! JewettStreet?s goal is to provide a platform for those home exchangers who prefer a personal service. We want you to feel there is somebody there behind the scenes to assist you if needed. In our listings, members have plenty of space to describe themselves and their homes because an appealing, descriptive listing helps to attract just the right home exchange partner. After all, home exchangers look for someone to entrust their precious homes while they discover the world! Membership is free for a limited amount of time.
174 views
Submitted Feb 26, 2010

About Dave's Pick
Category Stats
Subcategories:
3
Listings:
30 (57 counting subcategories)
Regular:
32
Last listing added:
Dec 5, 2014