Home Exchange
Save money - exchange homes or apartments when you travel.
Rediscover the world with Home Exchange! JewettStreet?s goal is to provide a platform for those home exchangers who prefer a personal service. We want you to feel there is somebody there behind the scenes to assist you if needed. In our listings, members have plenty of space to describe themselves and their homes because an appealing, descriptive listing helps to attract just the right home exchange partner. After all, home exchangers look for someone to entrust their precious homes while they discover the world! Membership is free for a limited amount of time.
220 views
Submitted Feb 26, 2010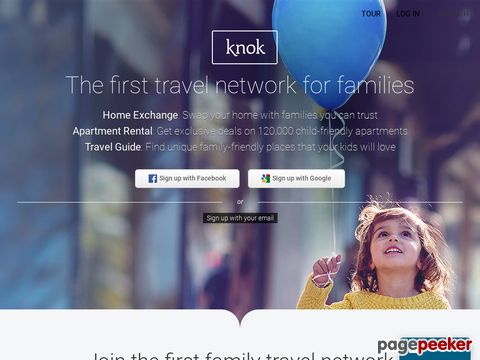 Swap your home with people you can trust -Easy, smart, and social
39 views
Submitted Dec 12, 2012
Home Exchange and House Sitting made easy with us. FREE for Home Owners. A House Sitting, Pet Minding and House Swap service. Our sitters will take care of your pets, keep your garden tidy and collect your mail. They will give you regular updates on your pets while you are away. Home Exchange to experience life in Australia or other destinations.
102 views
Submitted Feb 26, 2010
At Travelers Haven, we provide corporate and temporary housing solutions to ensure that you or your corporate travelers always feel at home.
47 views
Submitted Jun 7, 2012
onefinestay gives you the chance to stay in someone's place while they're out of town. You get to live their life for a few days and nights.
52 views
Submitted Jul 12, 2012
international Vacation Home Exchange, The ideal way of traveling around the world
379 views
Submitted Feb 26, 2010
The academic community's resource for home exchanges and home rentals worldwide since 2000
74 views
Submitted Dec 14, 2012
founded in 1949, an organization of hosts and travelers - worth checking out - membership required
409 views
Submitted Feb 26, 2010
ShortTermHousing.com is an innovative website providing much-needed connections between landlords and renters. Our goal is to connect property owners looking to advertise their great properties with renters seeking quality, affordable housing, on a website that is secure, reliable, and free to use.
43 views
Submitted Jun 7, 2012
travelmob is a social marketplace where travelling "Guests" can locate and book cool places owned by local "Hosts" in Asia Pacific. The unique places can be an extra cozy room, a cool loft or even a private villa. Guests can develop real connections with their hosts, live like a local and immerse themselves in the culture of their destinations.
38 views
Submitted Jun 23, 2013
My name is Kerry Ascione and I am the Trusting Traveler – a nickname I coined due to the fact that I am an avid, or dare I say rabid, international home exchanger.
42 views
Submitted Dec 26, 2013
Worldwide listings of people interested in home exchange.
409 views
Submitted Feb 26, 2010
women welcome worldwide
737 views
Submitted Feb 26, 2010

About Dave's Pick
Category Stats
Subcategories:
3
Listings:
33 (58 counting subcategories)
Regular:
33
Last listing added:
Feb 3, 2019