Hospitality Industry
Some of the resources behind the consumer & business travel industry. Marketing, Social Media, Travel Industry News
Property Management

(14)

Software for managing properties - small and large

Reservations

(35)

Reservation booking services for B&Bs, Resorts, Apartments, Inns, Hotels, Motels, Vacation Rentals, Guesthouses etc.
Social Hospitality analyzes trends related to social media and the hospitality industry.
11 views
Submitted Jul 6, 2013
We are a tourism development firm dedicated to promoting the goals of sustainable tourism by providing marketing, sales and consulting services to small tourism businesses, regional tourism associations, and national tourism authorities.
168 views
Submitted Feb 26, 2010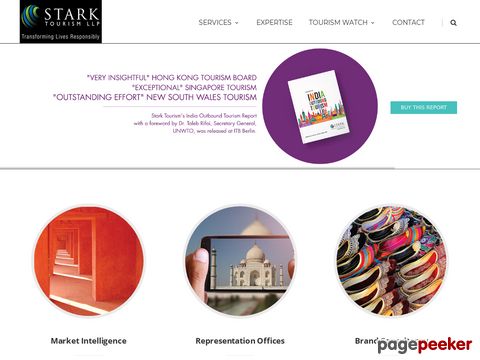 A not-for-profit initiative of The Stark Group, Stark Tourism Forum was conceived to meet the growing need for credible and in-depth information on various aspects of the ever-changing tourism industry. Stark Tourism Forum provides comprehensive services in three key areas - Knowledge & Intelligence, Strategy, Development & Marketing.
14 views
Submitted Jun 18, 2010
The Hotel Explorer is a hotel discovery platform that features curated reviews, hotel trends and latest buzz from the hotel industry.
4 views
Submitted Jan 31, 2017
UK based, good resource for travel bloggers
23 views
Submitted Mar 14, 2010

talking travel tech - travel technology news - Tnooz is a provider of news, analysis, commentary, data and business services to the travel, tourism and hospitality industry
17 views
Submitted Mar 25, 2010
Professional Tour Management Training, Training for Tour Guides - Tour Directors - Cruise Hosts
112 views
Submitted Feb 26, 2010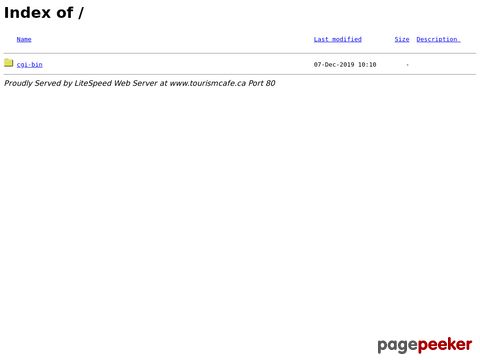 experiential travel, Innovation, Sustainability
15 views
Submitted Jun 23, 2010
providing insights for the business of tourism
17 views
Submitted Jun 17, 2010
With Tourism Currents, you get six months of lessons, targeted to people working in the tourism field. The examples, the activities, everything you do to learn, is built around tourism
20 views
Submitted Apr 24, 2010
linking tourism professionals with the digital market
51 views
Submitted Jun 24, 2013
multimedia intelligence for travel professionals
133 views
Submitted Feb 26, 2010
offers Hotels Marketing and online promotion. Discount Hotel booking, resort booking, airport hotels booking, bookings and online discount hotel booking etc
404 views
Submitted Feb 26, 2010
A step-by-step blueprint for travel bloggers
33 views
Submitted Feb 7, 2013
I am more than a travel agent, I am a professional travel consultant. I've been in the travel business for over 15 years and have developed a thorough knowledge and understanding of what constitutes quality travel planning and managing all aspects of it. Travel Designed by Stephanie is a member in good standing with OSSN. I have expertise in planning many types of travel and specialize in destination weddings and honeymoons. I take pride in my service and adding value to the details of your arrangements.
11 views
Submitted Jun 22, 2010
excellent trade show for travel writers, lots of exhibitors also
14 views
Submitted Feb 28, 2010
the online community for the travel and tourism industry
14 views
Submitted Apr 8, 2010
the travel pulse daily, let Travel Pulse deliver innovative travel solutions
309 views
Submitted Feb 26, 2010
travel industry news and travel jobs
18 views
Submitted Mar 25, 2010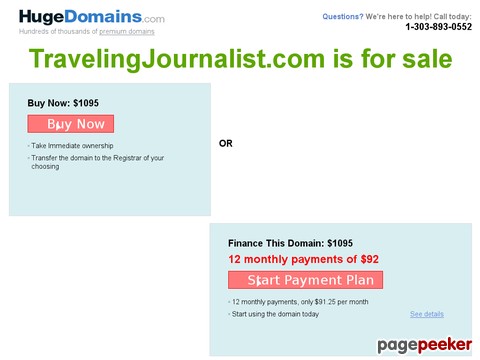 Traveling journalist is a hospitality network of mostly journalists and photographers. We share our homes with visiting colleagues from around the world.
12 views
Submitted Sep 26, 2013

About Dave's Pick
Category Stats
Subcategories:
2
Listings:
68 (117 counting subcategories)
Regular:
68
Last listing added:
Oct 21, 2017