Reservations
Reservation booking services for B&Bs, Resorts, Apartments, Inns, Hotels, Motels, Vacation Rentals, Guesthouses etc.

Reservation Key
Hundreds of properties are managed using ReservationKey. The smart choice in reservation software.
397 views
Submitted Feb 26, 2010
Book It Now is presented by Innkeeper's Advantage, a company that specializes in providing Bed and Breakfast Inns with secure, efficient and cost effective online reservation software and B&B Web site marketing
105 views
Submitted Jun 4, 2012
Bookerville started out as a favor to a friend. Our friends own a rental house in the Outer Banks of North Carolina, and needed a more automated online solution for showing availability and accepting booking requests. We developed a solution for them, and soon realized that there were many others who needed the same solution. Bookerville was born!
119 views
Submitted Jun 4, 2012
Online booking, enquiry and appointment system for all businesses. Attract new clients, manage existing ones, take bookings 24 hours a day. Flexible, seamless, always live.
115 views
Submitted Jun 4, 2012
visit here for an easy-to-use Property Management System or a simple way to sell your rooms through the Internet
741 views
Submitted Feb 26, 2010
GDS Representation services for Hotels on AMADEUS, GALILEO, SABRE & WORLDSPAN
691 views
Submitted Feb 26, 2010
Designed for Hotels, Bed & Breakfasts and all inclusive Resorts, Reservations 8.0 is easy to use and works on both Macintosh and Windows computers! The system allows for unlimited number of rooms and rates. Store detailed guest information and history to help you keep in contact with your guests and promote return visits to your property.
102 views
Submitted Jun 4, 2012
EasyBook is a reliable, affordable and easy to use booking management system for accommodation businesses. EasyBook has been on the market for more than 12 years, with over 900 satisfied customers worldwide, so we know it works!
122 views
Submitted Jun 4, 2012
Easy to use front desk reservation entry & availability
107 views
Submitted Jun 4, 2012
Globekey Systems is an Application Service Provider, supplying an online reservation system to hotels, apartments, inbound tour operators, travel portal websites and others selling accommodation over the Internet.
120 views
Submitted Jun 4, 2012
Reservation Master was founded in 1992 by Martien Brevoort, current Project Manager. During the period he operated his own motel in Christchurch, the Garden City of New Zealand. It has since been expanded to cover global needs such as language various tax systems etc. Our aim is to provide easy to use reservation software at an economical price backed by quality service with out the need of monthly fee to the user
106 views
Submitted Jun 4, 2012
Since 1992 our mission has been to provide "an affordable reservation solution to our clients." Applied Technologies offers two versions of its GuestALL product. GuestALL is a fully featured reservation system for the management of Inns, Motels, Bed and Breakfasts, Guest Houses, and Hotels. The GuestALL Property Manager version of the product contains all of features of the GuestALL Next version with the addition of several options unique to the operation of property management, including Owner Statements.
118 views
Submitted Jun 4, 2012
Guest Tracker Hotel Reservation Software v7.0 is designed for all types of Hotels, Motels, & Resorts. Hotels, Luxury Inns, Resorts, B&B's, Condominium Reservation software, Government Airbases, and Property Management reservation software companies. Hotel Reservation software features make booking reservations a breeze. Service and Product support for our Software is a #1 priority. Our Software Integration and Interfaces complete our full suite of Reservation Software. Guest Tracker Reservation Software is designed developed by TCS Reservation Software.
106 views
Submitted Jun 4, 2012
If you are looking for quality software which places the emphasis on the end product, your web site, and not gimmicks or useless features
98 views
Submitted Jun 4, 2012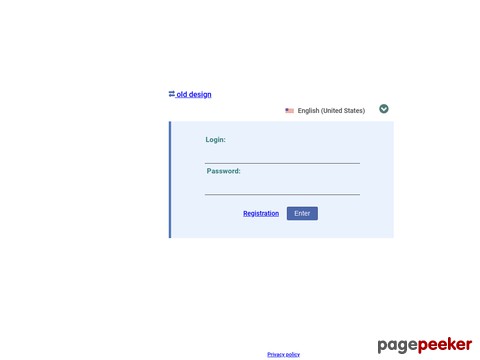 By the middle of 2008 the Horse21 system had joined the first hundred of leaders among online reservation systems with about 300 000 hotels in the database, about 1000000 clients`requests per day, more than 1500 partners, cooperating with more than 100 air companies.
104 views
Submitted Jun 17, 2010
Hotelogix is the world's easiest hotel property management system to get started, offering an unmatched user experience.
124 views
Submitted Jun 4, 2012
Hotel reservation software with a difference. The ideal alternative to manually tracking customers. No longer is there a need to keep mounds of paper or lose customer details. iMagic Hotel Reservation is a hotel software system designed to simplify the booking process and allow you to get on with running your business.
96 views
Submitted Jun 4, 2012
Innkeeper's Advantage is the only inn software suite that combines a unique and branded Website, Web content update, online reservation software and integrated guest management system. You control everything from wherever you are: home, work, shopping, even on vacation. Make your life easier with these software features.
98 views
Submitted Jun 4, 2012
Itinio is a configurable, web-based business management software
89 views
Submitted Jun 4, 2012
Keep your business running smoothly by letting KeepMeBooked automate the time-consuming, repetitive, boring stuff. And take online bookings.
92 views
Submitted Jun 4, 2012

About Dave's Pick
Category Stats
Listings:
35
Regular:
34
Dave's Pick:
1
Last listing added:
Dec 12, 2014