Hotel Directories
These sites focus on hotel bookings with additional travel information. If you own a hotel and its not a chain, please post it in our Country Specific Pages
Discounted Hotels

(30)

Discounted Hotels - Search these sites for discounts on hotels around the world - these tend to be international in nature and offer discounts for hotels around the world

Luxury Hotels

(61)

Luxury hotels are in a class of their own. Enjoy elegance and pampering for a price, worldwide. These are not individual hotels, but rather directories, or luxury

chain

hotels.

Major Hotel Brokers

(12)

these are major online hotel brokers. Visit these sites to make your hotel reservations. These are companies that offer hotels on an international basis.

Regional Hotels

(38)

regional hotels are located in specific regions of the world - these can be directories that concentrate on hotels in certain parts of the world. They are not companies that have hotel(s) in one country.

Resorts

(2)

Resorts and Resort information

hotel discounts and online reservations worldwide
905 views
Submitted Feb 26, 2010
With twenty years in the Lifestyle Hotel business, and a focus on events, bars, nightlife, promotions and marketing, Ben, whose true passion is travel and hotels (and food), decided it was time to make good use of his experience, exploit his resources and lure his contacts into creating AHotelLife.com
143 views
Submitted Mar 16, 2014
Hotel directories - detailed information about hotels - pictures, descriptions, rates, discounts, secure online bookings
803 views
Submitted Feb 26, 2010
Monika is an independent traveler writing about hotels and spas around the world
154 views
Submitted Mar 23, 2013
Book your stay
515 views
Submitted Feb 26, 2010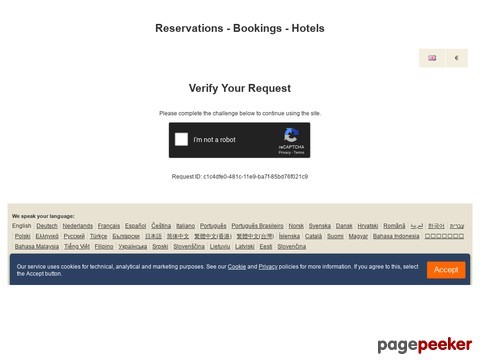 Real-time hotel reservations with large selection of hotels. No advanced payment required, You pay at the hotel!
258 views
Submitted Feb 26, 2010
B&B's & other inns in the USA
580 views
Submitted Feb 26, 2010
DealBase has the best hotel deals with tons of unadvertised sales and offers you won't find anywhere else
167 views
Submitted Apr 24, 2010
Book your accommodations online at one of our downtown hotels with just a few simple clicks. Our network allows us to provide hotels at the lowest possible rates found anywhere online
216 views
Submitted Feb 26, 2010
Why pay for x2 occupancy when traveling solo
152 views
Submitted Jun 21, 2013
Luxury hotels with a discount price
267 views
Submitted Feb 26, 2010
Global Basecamps is a specialty travel resource designed to simplify the process of researching and booking sustainable hotels, lodges and private tours worldwide. Travel at your own pace with a custom itinerary or simply find accommodation and excursions so that your trip priorities are met and you have maximum flexibility while on the road.
224 views
Submitted Jun 24, 2010
National Trust Historic Hotels of America (HHA) is a program of the National Trust for Historic Preservation. HHA has identified more than 200 quality hotels that have faithfully maintained their historic architecture and ambience. To be selected for this program, a hotel must be at least 50 years old, listed in or eligible for the National Register of Historic Places or recognized locally as having historic significance
150 views
Submitted Mar 25, 2010
HolidayCity features exciting accommodation and travel options & offers great discounts for advance reservation.
174 views
Submitted Feb 26, 2010
great source of information on hotel reviews worldwide
542 views
Submitted Feb 26, 2010
Finding it hard to trust online travel reviews? HotelMe offers Verified Reviews based on Real Stays.℠ Join us in creating the most credible source of hotel reviews on the Web.
149 views
Submitted Sep 27, 2012
hotel reviews
509 views
Submitted Feb 26, 2010
Hotels Fairy is the hotel price comparison site that finds you the best deals on over 200,000 hotels around the world, searching all the leading hotel booking websites for you, potentially saving you as much as 75%
147 views
Submitted Jun 20, 2010
hotels listed worldwide
367 views
Submitted Feb 26, 2010

I am completely fascinated by hotels and love everything about them. Ive worked in a number of departments in both chain and boutique hotels, and Let me tell you about a hotel is a place I can combine my bachelors degree in hotel management and my master's in journalism.
136 views
Submitted May 25, 2015

About Dave's Pick
Category Stats
Subcategories:
5
Listings:
45 (188 counting subcategories)
Regular:
44
Reciprocal:
1
Last listing added:
Nov 21, 2015