Inspirational Travel
These are travel sites that are inspirational, often involving journeys that overcome difficult and unusual situtations.
the world's most traveled man
6 views
Submitted Jan 16, 2017
To be the fastest person to travel to all 193 Nations in less than 3 years and 3 months.
15 views
Submitted May 28, 2015
resources and practical tips for taking time off
23 views
Submitted Oct 7, 2011
Welcome to my out – of – the – box world where I show you how I live out my dreams through authentic travel experiences, while inspiring and helping YOU co-create YOUR own dreams
17 views
Submitted Apr 15, 2013
Five Point Five is all about inspiring you to do those things that you will remember with fulfillment for the rest of your life.
22 views
Submitted Jul 8, 2013
Tim has been featured by more than 100 media outlets–including The New York Times, The Economist, TIME, Forbes, Fortune, CNN, and CBS–and has been a popular guest lecturer at Princeton University since 2003, where he presents entrepreneurship as a tool for world change and ideal lifestyle design.
18 views
Submitted Dec 12, 2012
a retired scientist who now spends most of his time traveling to interesting places in the world. Lots of photos also.
561 views
Submitted Feb 26, 2010
I have travelled to over 80 cities, in 22 countries, across 5 continents.
11 views
Submitted Dec 23, 2015
I quit my six-figure job to explore the six continents. The Happy Nomad Tour is my Happiness Plunge
19 views
Submitted Sep 27, 2011
Happy Wild Free is the journey of overcoming common struggles many individuals, especially millennials, face today in order to obtain the life they've always wanted.
15 views
Submitted Feb 18, 2017
In 1988 New Zealand born Helen Thayer became the first woman to walk and ski to any of the world's poles when she trekked solo to the Magnetic North Pole without dog sled or snowmobile.
284 views
Submitted Feb 26, 2010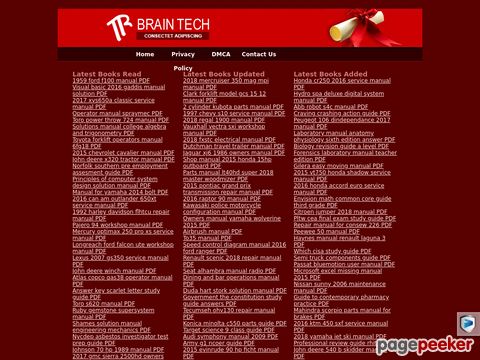 inspirational travel content from world traveler, Megan Delehanty
75 views
Submitted Feb 26, 2010
See the Top 100 wonders of the world before you die
61 views
Submitted May 31, 2012 To achieve location independence & do things on the bucket list.
16 views
Submitted Feb 2, 2013
expedition to the South Pole, Doug Stoup
228 views
Submitted Feb 26, 2010
The Indie Travel Manifesto was created in early 2012 as a joint project between BootsnAll Travel Network and esteemed travel writer and vagabonding expert Rolf Potts. The Manifesto is a community-curated statement that defines a particular type of travel – one that emphasizes making meaningful connections, seeing the world as a complex and nuanced place, and learning to slow down, listen, and create your own meaning for life based on your first-hand experience of the world around you.
81 views
Submitted Feb 7, 2013
On 16th May 2011 James Ketchell reached the summit of Mount Everest. Nearly a year previous to that James had rowed single handed across the Atlantic Ocean. Three years prior to that he was recovering from a serious motorcycle accident that left him with broken legs, a severely broken and dislocated ankle and the prognosis that he was likely to suffer a permanent walking impairment and would certainly not be able to continue the active physical lifestyle he had enjoyed up to that point.
16 views
Submitted Feb 20, 2013
explorer and adventurer
33 views
Submitted Nov 13, 2014
Journey 360 Degrees is about traveling throughout the world and coming full circle in your own personal development and leadership journey through self-examination, personal challenge, and profound results learned on the road while traveling. Journey 360 Degrees will focus on developing, motivating, and empowering you to understand and challenge yourself and others, discover new potential for growth, and give back to the communities that help to change our lives. You will travel to inspiring destinations and explore the social, historical, and geographic contours of your travel destination while mining the landscape of your heart and mind.
27 views
Submitted Aug 14, 2010
At Journeys of the Spirit you will find we have a different and refreshing approach to spiritual retreats and journeys. Our intent is for your spiritual transformation & personal growth with the opportunity to visit incredible sacred sites, and experience distinctive and extraordinary itineraries!
667 views
Submitted Feb 26, 2010

About Dave's Pick
Category Stats
Listings:
85
Regular:
85
Last listing added:
Feb 18, 2017