Lifestyle
Travel is a major focus of these sites but also with beauty, fashion, lifestyle and or society. Our general travel blogs are categorized in our Blogs of Travel Directory, not here.

Welcome to my little travel, beauty and lifestyle blog.
153 views
Submitted Apr 30, 2015
I launched this blog as a creative outlet to share style and fashion, coffee, favourite things and places and travel experiences.
139 views
Submitted Dec 21, 2016
Just living #MyGlobalLife! Publisher: @iamaniesia #AGLLive
150 views
Submitted Jun 15, 2016
Jenn Elliott Blake is a freelance event designer, prop stylist and blogger located in Seattle, WA. She started this blog in 2009 as a place to collect and capture her inspirations for life, work and play. She experiences sheer joy by traveling to far off places and youll likely find her sampling the latest dessert trend, enjoying walks around her neighborhood and spending time with her husband and English bulldog Bailie Bug
160 views
Submitted Dec 5, 2014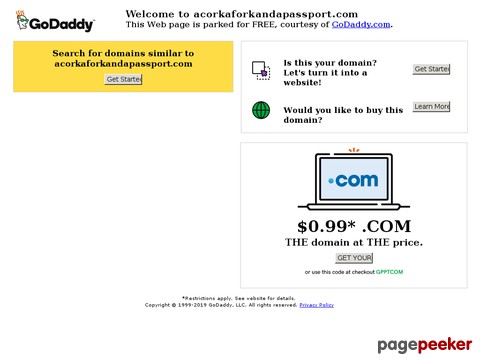 Launched in August 2014, A Cork, A Fork, and A Passport is an upscale online magazine featuring the best in family and luxury travel, gourmet food and dining, and wine and cocktails. We will also showcase the best of fine living, including home & garden, fashion, technology, and automobile.
156 views
Submitted Feb 4, 2015
A Lovely Life, Indeed is a lifestyle blog about love, travel, and the good life.
156 views
Submitted Jun 17, 2014
Melissa has a passion for sustainability, travel, and truly exploring the world, and she does it all with her best friend and husband, David, by her side.
158 views
Submitted Jun 17, 2014
Last year I moved to Los Angeles, California from my home Manchester, England. I love to travel, take photos and write. I'm hoping to make a life of myself based on these things. My name is Abigail-Alice, welcome to my world.
144 views
Submitted Feb 17, 2016
Im Lucy - a lifestyle and travel blogger who loves to work hard and party harder.
154 views
Submitted Feb 5, 2015
This is where I document my travels and lifestyle. You'll get to follow along as I go on adventures, share beauty tips, and talk about style. I love to use emojis, so you're bound to run into some of those as well.
149 views
Submitted Nov 22, 2015
The site will feature: video city guides, weekly interviews with interesting people, dating advice, travel inspiration and my most mysterious and unusual discoveries.
158 views
Submitted Oct 24, 2014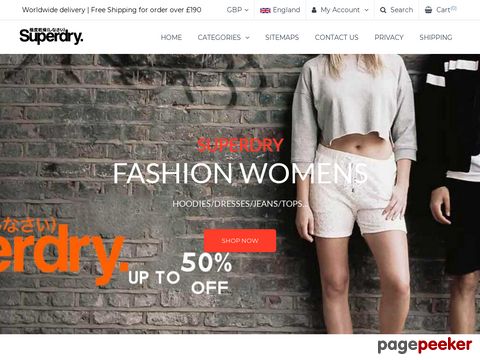 'All Things Sophie' is where I write about pretty much anything I fancy – hence the 'All Things' theme. Posts mainly revolve around my trips and travels, recipes, and favourite products. I love to ramble on a bit too. I have a couple of series – 'Tube Stop Tuesdays' and 'Wanderlust Wednesdays' which I post under each week, so if you're a travel enthusiast or are exploring London for the first time, those posts will be useful for you
137 views
Submitted Dec 27, 2016
Today, I call Gold Coast home. In between my travel and adventures, I'm still presenting for the Nine Network, hosting special events and representing great local labels like wYse lifestyle!
280 views
Submitted May 13, 2016
Blogger, Traveler, Free-lance writer, Nature Admirer, Coffee Addict, Beach Lover, Fashion Enthusiast, Motivational Speaker, Contributor to Huff Post, US, Engineer, Project Management Professional. Thank you for spending some time with us!
146 views
Submitted Dec 20, 2015
Angela Tunner lives a Sophisticated Rural Lifestyle
197 views
Submitted Jul 23, 2010
I am a world traveling creative who lives in Seattle,WA. I enjoy traveling, fashion and Lifestyle
151 views
Submitted May 31, 2015
Welcome to my blog, a platform where I like to share my thoughts on travel, books and film
138 views
Submitted May 5, 2016
Life is an incredible journey and I love so many things about it : travelling, art, books, movies, photograhy, fashion, sport and food.
143 views
Submitted May 1, 2016
Chad and I have decided to make our move from Maryland to New Zealand! We decided to take a leap and embark on an adventure that will ultimately move us to San Francisco, CA.
151 views
Submitted Nov 21, 2015 Jess Harding is the Australian frequent flyer, freelance writer, blogger + social media savant behind the scenes at Back to Buckley.
151 views
Submitted Nov 21, 2015

About Dave's Pick
Category Stats
Listings:
252
Regular:
252
Last listing added:
Dec 26, 2017