Lifestyle
Travel is a major focus of these sites but also with beauty, fashion, lifestyle and or society. Our general travel blogs are categorized in our Blogs of Travel Directory, not here.
Skimbaco means living life to the fullest
10 views
Submitted Jun 6, 2015
I am in a constant state of wanderlust, a globetrotter, a foodie, a wine enthusiast and a lover of music and the arts!
8 views
Submitted Dec 8, 2014
A travelers guide to shopping for the best souvenirs, gifts & local stuff.
18 views
Submitted Aug 28, 2013
Welcome to my masterpiece in the making! I'm Alicia, a proud cat mom of two feline sons Prince Michael, and Wesley. All three of us are Tauruses. I am passionate about exploring, helping animals, photography, and having fun!
8 views
Submitted Aug 7, 2016
On this travel & lifestyle blog you'll find everything from travel tips and destination guides to case studies and how-to guides on building a location independent business and making a living from anywhere in the world so you have more freedom to make a difference.
12 views
Submitted May 8, 2016
StreetTrotter is a Travel & Fashion blog, inspiring people everyday with real stories to look good and travel even better.
9 views
Submitted Nov 29, 2015
Stylish Travels is the place to come to find tips for your next luxe getaway, the latest global beauty (and fashion!) finds, and the hottest destinations around the world!
9 views
Submitted Nov 19, 2014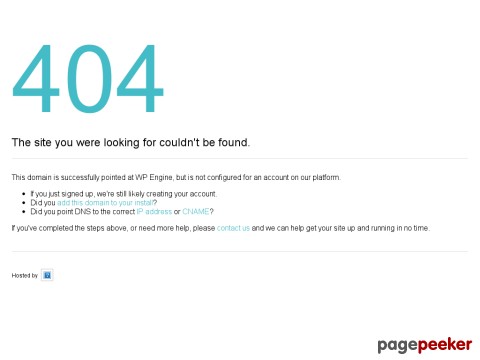 'm a blogger who writes about fun girls' getaways, family vacations, and romantic grown-up adventures. I'm always scouting out sunny stuff, from luxurious, sun-kissed resorts to high octane cocktails that really shine.
18 views
Submitted Jan 26, 2017
Supernomad brings together thoughtful editorial on travel-related topics and a hand-picked selection of beautiful fashion and accessories to make your journey that bit more special, to wherever that destination may be.
8 views
Submitted Dec 22, 2015
Entrepreneur, culinary aesthete, and language enthusiast who loves travelling and writes about how to live a healthy and motivated life
2 views
Submitted Jul 2, 2016
Tales Of Her is a diary of wanderlust and an overflowing wardrobe. This rapidly growing fashion and travel blog illustrates tales of a fashion-forward traveler and her adventures along the way.
20 views
Submitted Mar 22, 2016
This will be my place to share my life journey
2 views
Submitted Jun 10, 2017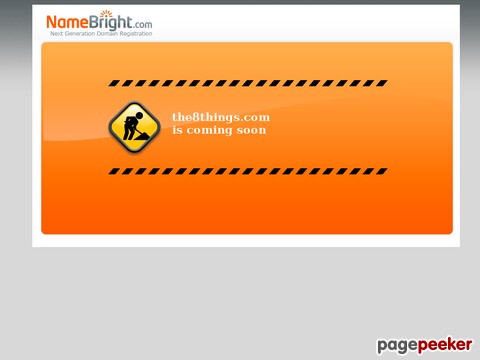 Travel, Fashion and Life
10 views
Submitted Dec 19, 2014
I'm Jessica! The Belle Voyage is a lifestyle diary dedicated to travel style, travel beauty, and inspiring destinations. Join me to discover how to make travel simple and beautiful.
5 views
Submitted Dec 27, 2015
A lifestyle blog dedicated to all those who choose to run (in heels no less) wild and free.
9 views
Submitted Oct 24, 2014
A wandering soul, desperately seeking the many wonders of the world. Featuring everything from Lifestyle to Travel.
0 views
Submitted Jul 9, 2017
I AM C H R I S S Y // coffee aficionado, movie enthusiast, lover of all things yarn with a little itch of wanderlust. I live in southern Germany with my husband and my daughter.
22 views
Submitted Dec 4, 2014
Singapore Travel Blog, The Castien Co is made up of a group of friends with a passion for experiencing life to the fullest.
4 views
Submitted Sep 12, 2017
My name is Ina and I am an explorer by heart. Whether exploring is about my true passion of traveling around the world, awesome beauty products ranging from perfumes to make up kits, or chic looks, I hope my blog provokes you to knock down the borders of your mind and embrace learning and experiencing!
5 views
Submitted Nov 27, 2016
Over the last year or two I've noticed a massive change in blogging, moving from authentic down-to-earth storytelling to more airbrushed magazine-style inspiration. There's nothing wrong with that at all, and I love nothing more than fantasizing about a walk-in-wardrobe or a personal photographer but I live in the real world. And in the real world, I have limited wardrobe space and a point-and-shoot. But that's cool, I think all these little things make life a bit more interesting. So while you might find the posts about life's little luxuries when I've wanted to splash out, you'll also find student-friendly budget options too because life is about balance.
1 views
Submitted Nov 15, 2017

About Dave's Pick
Category Stats
Listings:
252
Regular:
252
Last listing added:
Dec 26, 2017