Lifestyle
Travel is a major focus of these sites but also with beauty, fashion, lifestyle and or society. Our general travel blogs are categorized in our Blogs of Travel Directory, not here.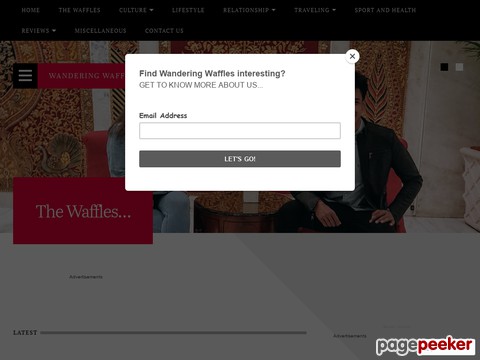 We are Rishabh and Issy and we're a long distance couple from India and Bulgaria, sharing the same passion in Dancing, Traveling and Exploring the beauty and uniqueness of the world. Foodies by heart witnessing gastronomy all over the world.
0 views
Submitted Dec 26, 2017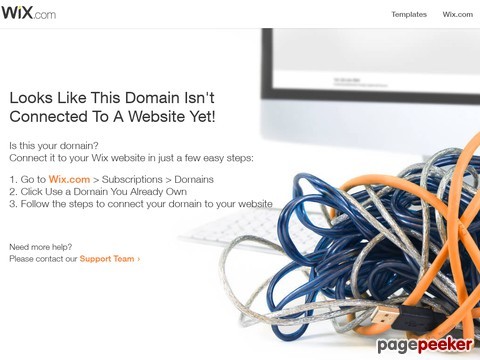 a lifestyle brand dedicated to daydreams, adventure & giggles.
10 views
Submitted Dec 23, 2015
Explorer. Eater. Environmentalist.
8 views
Submitted Nov 22, 2015
After college, mostly on a whim, I decided to take the leap and move across the country to start a new chapter in my life. Apartment hunting in San Francisco is really hard, so I started Whimsy Soul as creative outlet, something stable I could pour myself into every day. I also wanted a platform to share inspiration for others in the form of photographs and stories.
2 views
Submitted Dec 26, 2016
I'm Valene [val-een]. Dubai-based, Singapore-raised…and more recently, Beirut-crazed (thanks to R, the husband). A travel-obsessed, prolific home cook, party thrower, island lover and all-round beach baby. WhyHelloYou.com is a site dedicated to stories of travel, food, and lifestyle. It's a glimpse into my world across the beautiful cities I now call home – Dubai, Singapore, Beirut…and everything in between.
5 views
Submitted May 8, 2016
Live the life you want - lifestyle blog and content
10 views
Submitted Jan 4, 2014
From finding happiness within yourself to travel and money saving tips we created Wonderliv.com as an open space to share our thoughts and memories to help anyone interested in living a happier life. As we experiment on different things we give you our findings on living a simple more enjoyable life.
6 views
Submitted Jul 2, 2016
World Wide Will is the luxury travel blog of Will Hislop who lives in the heart of the English Sussex countryside. Will has a keen eye for detail and quality which is probably influenced by his career in sales for a company producing some of the finest large-scale model cars in the world. This has given Will an ability to notice things that other people might miss, which is particularly evident when Will travels.
49 views
Submitted Aug 4, 2014
When I'm not blogging or working with clients, I'm probably somewhere else (I travel 3 months out of the year), throwing or attending a party, eating cheese, or asking my meteorologist boyfriend if he can do something about this weather.
18 views
Submitted Jun 13, 2014
I'm a goal-reacher. In December 2012, I started planning to travel to Asia for three months. In May 2013, I made the commitment to go on my own. October 2013, I left. January 2014, I returned, completely exhilarated with a new look on life. Since then, I've continued to strive toward my goals despite obstacles.
8 views
Submitted May 12, 2016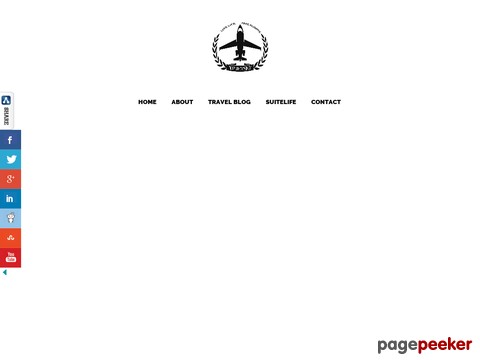 International jet setting, nightlife and fun
37 views
Submitted Jan 24, 2013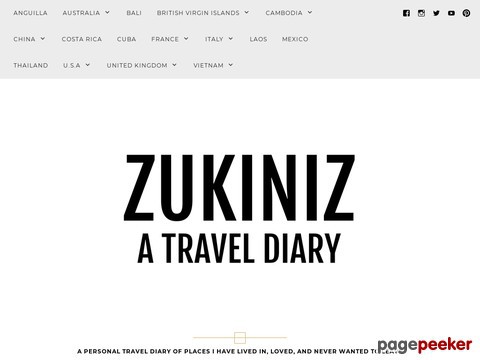 a travel and summer fashion blog
14 views
Submitted Nov 22, 2015

About Dave's Pick
Category Stats
Listings:
252
Regular:
252
Last listing added:
Dec 26, 2017