Lifestyle
Travel is a major focus of these sites but also with beauty, fashion, lifestyle and or society. Our general travel blogs are categorized in our Blogs of Travel Directory, not here.
I'm Eppie. Welcome to my London lifestyle & travel blog. Apart from blogging, I'm also a casual artist & video editor with a love for travel writing.
5 views
Submitted Jul 24, 2016
Erika. 27. Michigan. Grad student. ENFP with INFP tendencies. In a relationship. Pescetarian. Loves travel, pop culture, & journaling. Current mission in life: doing more of what makes me happy.
10 views
Submitted Jun 13, 2014
Welcome Escape 101, the official home and blog for the book about transforming your life by taking the extended time off you've always dreamed of.
56 views
Submitted Apr 29, 2010
Fearless Captivations is a lifestyle blog sharing my captivated passions of travel, food and drinks, and event planning.
12 views
Submitted Dec 20, 2014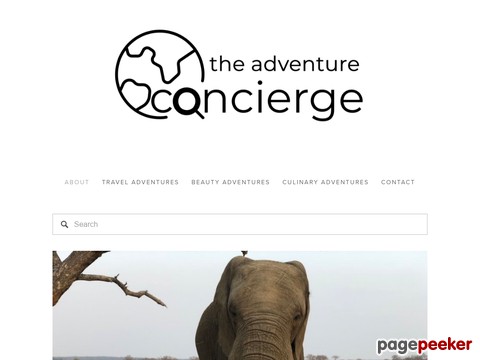 I am a free-spirited twenty-something adventuress seeking a constant state of elation. I've jumped back and forth from the East and West coasts of the United States and ventured over the Atlantic and Pacific oceans, doing both simple and somewhat more glamorous jobs, to get by and discover this beautiful world with all of my senses.
7 views
Submitted Nov 14, 2015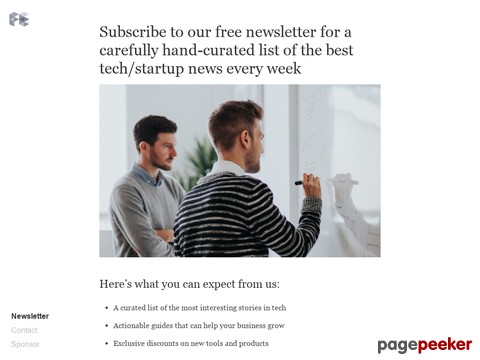 Originally from the UK, I&#39
15 views
Submitted Jul 14, 2013
I dont get to go back to France nearly as often as I would like so I seek out all things French in Paris on the Potomac (who came up with that nickname anyway?) and i write about them on this blog. OK, I blog about other things too, like food, travel, and food. Yeah food.
9 views
Submitted May 30, 2015
covering a variety of topics including travel
9 views
Submitted Dec 22, 2016
My name is Maisha and welcome to my lifestyle and travel blog where I unapologetically share the beautiful insanity of my world without a filter.
4 views
Submitted May 24, 2017
Your source for travel tips, style guides, and lifestyle inspiration
6 views
Submitted Sep 25, 2015
Now known as Gary Pepper, Nicole Warne aka The Gary Pepper Girl travels the world wearing rose-coloured glasses with one goal in mind - to continue to share with her audience the journey of painting and creating the world of Gary Pepper, a realm of vivid colour, striking fashion and endless possibilities. Its not about seeing beautiful places, it&#39
8 views
Submitted Jun 13, 2014
Georgina. Living in Essex. Working & Playing in London.
9 views
Submitted Jul 3, 2016
travel, Life, and Love in Asia
5 views
Submitted Dec 24, 2015
food, travels, lifestyle
6 views
Submitted Jul 2, 2016
You never know where I'll pop up next! !
8 views
Submitted May 8, 2016
Our site is focused on providing the sophisticated and discerning traveler detailed information necessary to create the ultimate experience to destinations they wish to discover and enjoy.
10 views
Submitted Aug 28, 2013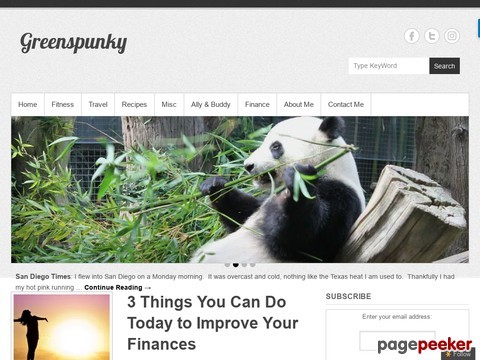 This is a personal blog where I will be posting about home repairs, organization, anything fitness related, food, traveling, my dogs and everything in between. My spunky list is long
8 views
Submitted Jun 12, 2014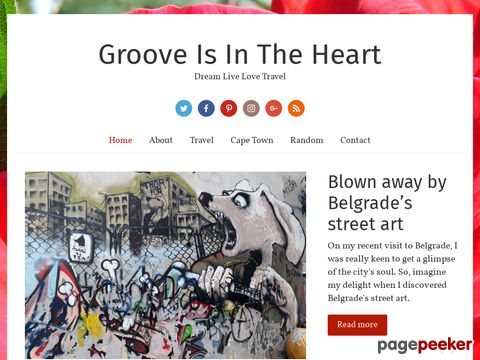 This is the space where I share the many things that move my heart and make me feel alive: from my travels (I'm hopelessly addicted!) to my love of music, art, books, nature, creamy chocolate and the amazing people who cross my path and inspire me.
9 views
Submitted Apr 3, 2016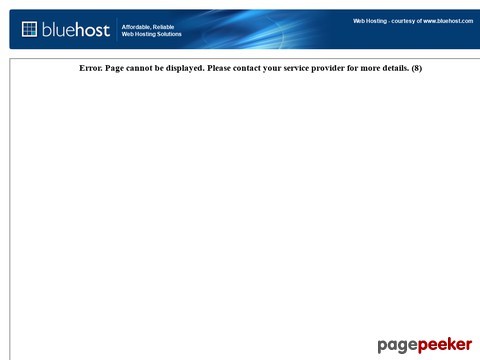 Haley is a twenty-something life enthusiast. She is currently working abroad in New Zealand. Haley Unscripted is a journal and guide on travel, wellness and public relations.
6 views
Submitted Dec 26, 2015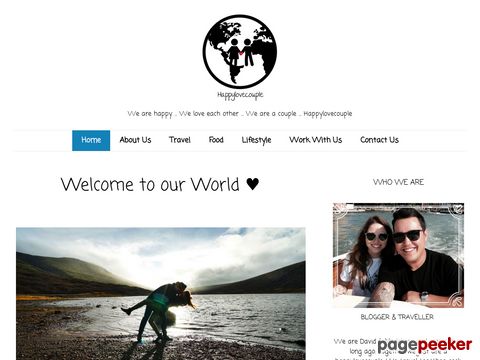 We are David & Madeleine and met not so long ago. Together we just are a happylovecouple. We travel together, cook together, buy clothes together ... basically we do everything together. This is our world and we invite you to be a part of it
6 views
Submitted Dec 17, 2016

About Dave's Pick
Category Stats
Listings:
252
Regular:
252
Last listing added:
Dec 26, 2017