Lifestyle
Travel is a major focus of these sites but also with beauty, fashion, lifestyle and or society. Our general travel blogs are categorized in our Blogs of Travel Directory, not here.
#LuluMeetsWorld began as a school project in 2015 to document Lulu's adventures on the Semester at Sea student exchange program. She continues to write today because she loves sharing her travel stories and her passion for makeup, fashion, culture, and all things beautiful in the world.
9 views
Submitted Jan 31, 2017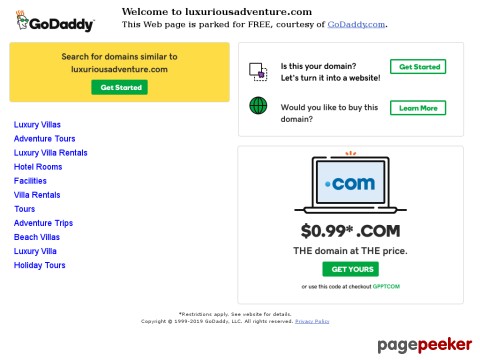 the unique, the exceptional, the mysterious, the magical
7 views
Submitted May 27, 2015
Adventures in Luxury Land | Food, Style,Travel Luxury Lifestyle Blog
9 views
Submitted Nov 22, 2015
Our message is simple: The first step to living a life of passion and purpose is to remove the barriers that hold you back.
20 views
Submitted Feb 8, 2013
lifestyle blog from Thai/Norwegian
9 views
Submitted Jun 5, 2016
uk travel and lifestyle blog
10 views
Submitted Jul 2, 2016
My top three favorite things to do are summarized in the blog's tagline: run far, eat well, and travel often. Many of my posts will focus on these activities.
1 views
Submitted Apr 24, 2017
I'm Katie, Owner/Editor at Millennial on the Move. Here you'll find everything from lifestyle content, to travel tips and career advice. If you're looking to collect stamps on your passport, climb the corporate ladder and just live your best life, you're in the right place.
1 views
Submitted Mar 15, 2017
The Mindful Mermaid is a conscious travel and lifestyle blog. Here is where wanderlust and the desire for mindful living meet. Let's sea the world, and make it a better place.
3 views
Submitted Dec 31, 2016
I'm all about pop punk, adventures, bad dancing, good food and Pepsi Max Cherry. London twenty-something lifestyle, food and travel by a girl who still doesn't quite know where she's going, but wants to have a hella good time getting there.
7 views
Submitted May 5, 2016
One of my passions is traveling and I wish I could see and explore more places, but that will come with time. I grew up living in the USA (Hawaii and San Francisco), then moved to Canada (Toronto) in my early teenage years.
13 views
Submitted Jun 11, 2014
Media junkie struck by wanderlust... a lifestyle blog by a travel-loving purveyor of words
18 views
Submitted Mar 17, 2013
This blog shall be that. A record of my rants and musings on everything the good life has to offer, be it travel, food, photography, and other things I find worth sharing.
7 views
Submitted Dec 27, 2015
Being very petite, I strive to do big things. As I am a tourism management undergrad in my second semester at a college in Dresden, I spend the vast majority of my time perusing multiple sites for all things travelling. In addition to being a tourist in my own town, trying new food and spending hours reading in coffeeshops, I work part-time at the check in counter at the airport.
7 views
Submitted Dec 17, 2016
Molly Journeys is a channel for those who would like to find an inspirational place to look on the bright side in life. The goal of Molly Journeys is a lifestyle blog to encourage and inspire readers through experience-sharing stories in style, travel, food, entertainment and more.
11 views
Submitted Feb 5, 2015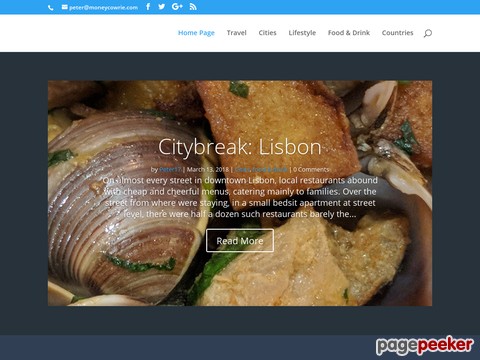 travel, lifestyle and money
7 views
Submitted Dec 24, 2015
travel, food, photography & life
7 views
Submitted Dec 5, 2014
With a passion for lifestyle, travel, art, hometown Amsterdam and actually too many other things Eva knew she always wanted to share her passions with others.
7 views
Submitted Dec 20, 2014
travel is a passion of mine and since the age of 14 I have given up a lot to pursue this. I also believe that people get lazy and forget to explore their hometown or own backyard. I want to inspire you with tales of travel that I have in my Backyard & Beyond. I also share general travel advice and tips to help people make the most of their journeys, no matter how far from home you go.
8 views
Submitted Jun 2, 2015
a lifestyle blog: ...everyday life and adventures of a european expat girl
10 views
Submitted Jun 1, 2015

About Dave's Pick
Category Stats
Listings:
252
Regular:
252
Last listing added:
Dec 26, 2017