Medical Tourism
Are you planning a trip abroad and maybe combining with medical needs? These resources focus on Medical Tourism and Travel.
Medical tourism in India can be largely said to be cost effective private medical care in collaboration with the tourism industry.
138 views
Submitted Feb 26, 2010
Thailand is a popular destination for medical tourism
284 views
Submitted Feb 26, 2010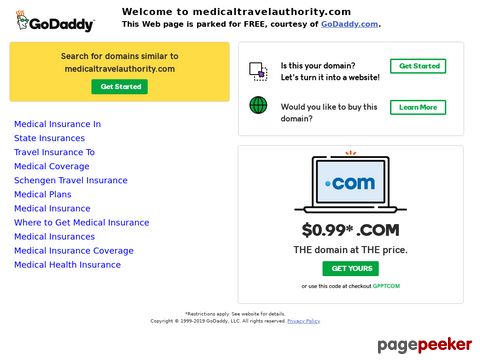 good source if you are considering having medical procedures done when abroad
112 views
Submitted Feb 26, 2010
good article about medical vacations from July 2006 - from Travel & Leisure magazine
255 views
Submitted Feb 26, 2010
Indicure is a medical treatment packaging company in India that offers surgical to non surgical medical treatment services for medical tourists.
213 views
Submitted Feb 26, 2010
Spa Hotel Richmond specialises in treatment of obesity, diabetes mellitus arteriosclerosis, gastroentrerologic diseases, (diseases of stomach, liver gall bladder, pancreas and intestines
65 views
Submitted Feb 26, 2010
As the leader in medical tourism, SkyMedicus connects you with our network of 500+ leaders in medicine for affordable healthcare and surgery abroad.
10 views
Submitted Apr 1, 2016
There are many great reasons to become a travel nurse. For starters you can have a very high level of control over your career. Travel nursing gives you the ability to build your resume and enhance your skills are some of the most important benefits of a travel nursing career.
21 views
Submitted May 14, 2014
Registered Yoga teacher and the award-winning author of Drivetime Yoga, book and CD with stress relief, travelers thrombosis, repetitive driving, back and muscle pain solutions for travelers. She recently published Flytime Yoga, the travel ease flight plan. booklet and passport wallet.
19 views
Submitted Feb 27, 2012
We provide free Medical Tourism information and resources for persons considering travel abroad for healthcare.
132 views
Submitted Feb 26, 2010

About Dave's Pick
Category Stats
Listings:
30
Regular:
30
Last listing added:
Apr 1, 2016