Applications
App.net offers a new mobile app distribution and monetization platform for iOS and Android. App.net is built by an experienced team of mobile app developers who built a product to solve their own needs.
117 views
Submitted Nov 9, 2011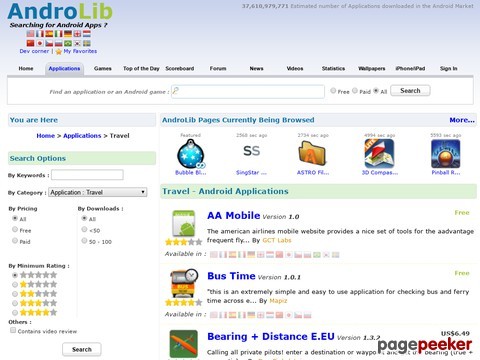 travel applications for the Dndroid
204 views
Submitted Apr 20, 2010
tons of apps for the iphone
130 views
Submitted Apr 25, 2010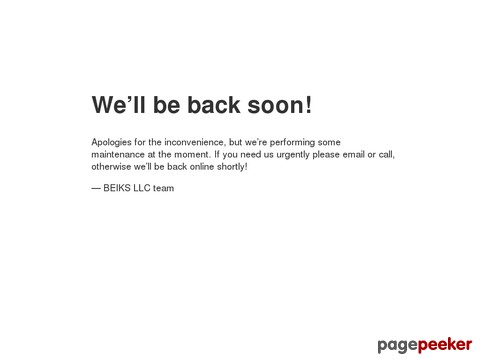 language apps for mobile users
134 views
Submitted Apr 20, 2010
travel apps for the Blackberry
190 views
Submitted Apr 20, 2010
Welcome to Coolgorilla.com home to the world's most primitive software developers! We are a small group of highland mountain gorillas who, having learned to speak English and use computers, have been developing travel related iPhone and mobile apps for you to use in the urban jungle since 2006.
174 views
Submitted Apr 20, 2010
Rama: Travel App for Food & History Lovers - Pick a City. Start a Tour
120 views
Submitted Apr 19, 2012
fring
125 views
Submitted Apr 24, 2010
Do you get frustrated in airports? Not sure where the freshest food is or where the closest gift shops are located? Stuck with a long layover only to have a terrible meal? Walking around aimlessly in hopes of finding a good book for your flight or that last minute souvenir for your loved one? Standing on the security line forever only to find your best food options were pre-security? If you can relate to any of these situations, then GateGuru is for you
136 views
Submitted Apr 20, 2010
the best travel apps
130 views
Submitted Apr 20, 2010
The app that brings geotagging to every camera
108 views
Submitted Mar 17, 2013
the professional Twitter Client - great for when on the road and mobile use
128 views
Submitted Apr 24, 2010
Skip the tourist traps! Explore like a local
105 views
Submitted Oct 2, 2013
Travel Guides for iPhone & iPod Touch
124 views
Submitted Jul 11, 2010
Mezzoman was created to help people meet their friends, family, clients, and/or business associates in the middle. Mezzoman uses a revolutionary new "multi-point" system that allows a user to enter up to three addresses at one time to calculate a place to meet. Finding and sharing places to meet has never been easier! Next time you and your friends want to find a great place to meet, let Mezzoman help you "meet in the middle!"
112 views
Submitted Apr 25, 2010
Social Travel Guides for iPad & iPhone
114 views
Submitted Nov 7, 2012
Mobiata creates best-selling mobile travel applications. Since its founding in December 2008, Mobiata
115 views
Submitted Apr 20, 2010
Meeting friends is awesome, but making the plan is a pain. Meetup your friends when you are traveling
102 views
Submitted Jul 8, 2013

MyCityWay is a real time app designed to transform your hand held device into a mega-utility tool for navigating the urban scene. By combining urban reference apps and platforms with vital urban information, MyCityWay helps you pilot and explore the world's cities like never before. Use MyCityWay to find a Chinese restaurant in your neighborhood, locate the nearest wireless hotspot, or buy tickets for the next showing of a blockbuster movie. Connect with other users to find the perfect lunch spot, keep tabs on apartments for rent, or check live traffic feeds before leaving your home or office.
121 views
Submitted Jun 15, 2012
Never miss a place again. Get reminded when nearby
100 views
Submitted Apr 14, 2013

About Dave's Pick
Category Stats
Listings:
29
Regular:
28
Reciprocal:
1
Last listing added:
Nov 10, 2014