Outdoor Travel
For the outdoor travel enthusiasts.
The Adventure Bent blog is all about enjoying the outdoors, exploring the wilderness and having a good time doing it. Here you'll find posts about hiking, exploring, wheeling and the outdoor lifestyle in general. Every week we post stories about our adventures, updates on projects and reviews of products.
86 views
Submitted Dec 19, 2016
This blog is about trying new things, revisiting old things and exploring the great outdoors, with the occasional rant, recipe, and adorable dog anecdote. Anything can be an adventure if you do it right.
105 views
Submitted Oct 17, 2013
teacher on the weekdays, explorer on the weekends.
95 views
Submitted Jun 6, 2015
Photos and travelogues from mostly nature travel around the world.
381 views
Submitted Feb 26, 2010
all you want to know about how to get into boating in the great outdoors
379 views
Submitted Feb 26, 2010
FarmStayPlanet is a new directory of some of the best farmstay vacation providers worldwide, from basic farmhouse accommodation to luxury farm hotels on everything from vineyards and horse ranches, to alpaca farms and chill pepper plantations.

We will be using a proportion of our revenue to support two important charities: The One Acre Fund which does great work supporting small farmers in East Africa, and Farm Forward, a lobby group that fights to reduce animal suffering in the agriculture industry, in particular in the practice of factory farming.
83 views
Submitted Sep 25, 2016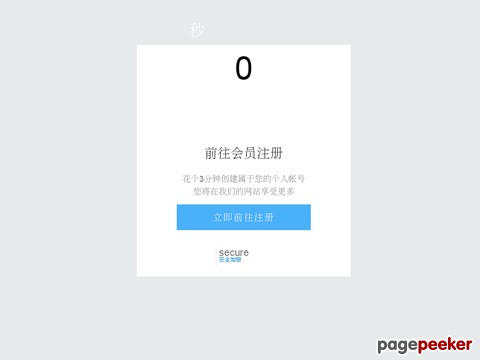 Tent camping, hiking and easy outdoor recreation
102 views
Submitted Nov 8, 2014
focusing on outdoor adventure activities
118 views
Submitted Dec 13, 2012
I have four rules: Live simply, stay healthy, adventure often and hike farther.
85 views
Submitted Dec 24, 2016
IWLS specializes in providing the highest quality wilderness, outdoor leadership training and technical instruction.
351 views
Submitted Feb 26, 2010
The Weekend Warrior is a place where you can read about my adventures, for you to get some inspiration for new adventures of your own, and for us to bounce ideas off each other about new Weekend Warrior shenanigans. You'll also find posts about surfing, rock climbing, hiking, gear reviews, anything outdoors, and more.
106 views
Submitted Oct 2, 2013
Are you a survivalist who's a bit fed up with how serious all the other survival blogs are? So were we. That's why we created Know Prepare Survive. We decided that survival is no laughing matter but talking about it can be. Join us on our blog to have a laugh and hopefully learn a little something.
65 views
Submitted Jul 5, 2018
premium online dealer for a variety of outdoor and mountaineering clothing
112 views
Submitted Jul 24, 2010
articles about outdoor travel
664 views
Submitted Feb 26, 2010
Outdoor and Adventure blog
89 views
Submitted Aug 4, 2016
Nantahala Outdoor Center - Leaders in Outdoor Adventure since 1972
499 views
Submitted Feb 26, 2010
USA National Parks Service
794 views
Submitted Feb 26, 2010
Peter Kummerfeldt?s wilderness and outdoor safety courses teach both the psychological and the physiological aspects of surviving a wilderness emergency
371 views
Submitted Feb 26, 2010
The outdoor travel gears, traveling information with reviews of buying guides to inspiration the travelers with photography reviews and more.
76 views
Submitted Oct 12, 2017
A collection of outdoor lodging and adventure destinations in North America. Offers travel guides about the ideal places for adventure travel and the best lodging and activities in those areas.
111 views
Submitted Feb 22, 2011

About Dave's Pick
Category Stats
Listings:
28
Regular:
28
Last listing added:
Jul 20, 2018