Photographers
Photographers - "Humanity is all better for it when creative individuals succeed in communicating their life's' most important visions into the minds of others." ~ Galen Rowell
This is an amazing collection of International travel photographs.
an experienced location photographer
12 views
Submitted Jul 30, 2010
freelance travel photographer
8 views
Submitted Aug 11, 2010
Gregg Bleakney is a photographer who specializes in bicycle touring, cycling, and adventure travel. He's based in Seattle, WA.
6 views
Submitted Aug 11, 2010
This website is dedicated to those who love photography, especially in the digital realm. Whether you're a professional or enthusiast, I hope you will find the site useful and informative. Let me hear from you with your questions for my Tech Tips column in Outdoor Photographer Magazine! And I hope to meet you personally at one of my upcoming seminars. Check back often to see where I'll be teaching.
7 views
Submitted May 23, 2010
John & Barbara Gerlach offer nature photography courses, based in Idaho - they travel the country offering these photography seminars
182 views
Submitted Feb 26, 2010
the travel photography of Kat Brimacombe
14 views
Submitted Jun 18, 2010
after more than 25 years leading and photographing expeditions to earth's wildest corners, Gordon Wiltsie has achieved international acclaim for his visual artistry
126 views
Submitted Feb 26, 2010
the work of talented Botswana based photographer
36 views
Submitted Jan 31, 2012
Welcome to Scottish international traveller Dougie Baird`s guide to the world. Inspired by David Livingstone,thrilled by Christopher Columbus and fascinated by Michael Palin. Dougie travels our planet with his camera. Capturing the highlights on film.
4 views
Submitted Nov 15, 2015
Presenting the best stock photography of more than forty Greek Islands, as well as Greek Island Photography Workshops in Digital Photography, Zone System Photography and Handcolored Photography
157 views
Submitted Feb 26, 2010
Andrew Brauteseth is a photographer living and working in cape town. Guy with Camera takes you behind the scenes in his work, life, travel and visual experiments.
10 views
Submitted Jul 5, 2013
beautiful travel photography from a Swedish based Photographer
14 views
Submitted Aug 11, 2010
Harrison is currently a contributing writer and editor for Rangefinder Magazine, PDNedu and Emerging Photographer. He is also the head editor of the Emerging Photographer blog.
9 views
Submitted Jul 14, 2013
I am a Travel Photographer with a love of travelling round the world to meet and photograph new people and wonderful locations. I have great enjoyment in sharing some of the amazing sights I have been fortunate to see and hope you enjoy them too.
8 views
Submitted Feb 23, 2013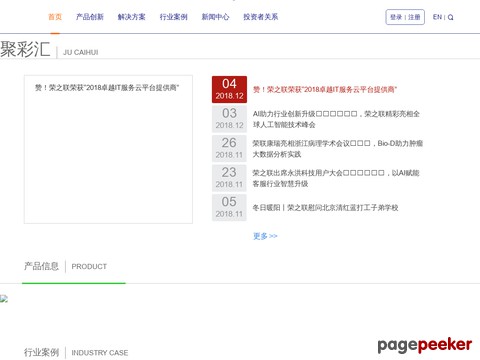 Jack Viere Photography
6 views
Submitted Jun 15, 2014
Jack&#39
7 views
Submitted Nov 17, 2012
James Kaiser is an award-winning travel writer and photographer. Believing behind-the-scenes information leads to successful, thoughtful travel, James is dedicated to giving travelers the tools they need to make every moment of their vacations count.
52 views
Submitted Mar 8, 2011
Jim has worked as a professional photographer for 20 years specializing in landscape photography of the American West. Great landscape and outdoor photos
274 views
Submitted Feb 26, 2010
photography portfolio and blog about Jays travels
10 views
Submitted Mar 8, 2013
travel and a plethora of other photos
127 views
Submitted Feb 26, 2010

About Dave's Pick
Category Stats
Listings:
241
Regular:
239
Reciprocal:
2
Last listing added:
Jul 10, 2017