Photographers
Photographers - "Humanity is all better for it when creative individuals succeed in communicating their life's' most important visions into the minds of others." ~ Galen Rowell
This is an amazing collection of International travel photographs.
Jessica Linderman is a photographer, videographer, and storyteller based in Los Angeles. Born and raised on the East Coast, she moved to the California after earning her B.A in Cinema and spent several years working in TV production. In between gigs, she became an avid explorer.
4 views
Submitted Oct 2, 2016
shutterbug plus traveler
21 views
Submitted Mar 16, 2013
Im a travel photographer who has been travelling since April, 2013.
5 views
Submitted Apr 30, 2015
Joe's travel photography site
4 views
Submitted Dec 8, 2016
travel photos, people, movie photos and more!
134 views
Submitted Feb 26, 2010
spectacular outdoor photography by John Miranda
15 views
Submitted Apr 25, 2010
photographer, writer, journlist
17 views
Submitted Jun 23, 2012
Jon Vidar is a freelance photographer who focuses on capturing moments and telling stories through new media and visual imagery.
17 views
Submitted Mar 17, 2010
Jos Grims Photo & Travel site
2 views
Submitted Dec 18, 2016
Travel Photography | The World's Living Things
5 views
Submitted Dec 21, 2015
photos and photojournalism, a must visit
275 views
Submitted Feb 26, 2010
I am a writer, photographer, and consultant based in Toronto. I have a passion for getting outside, exploring new places, and encouraging others to do the same. Kate Ming-Sun Outdoors started as a collection of memories, opinions, and stories of where I have been and where I am heading. In the coming months the site will also contain resources for businesses in the outdoors industry.
9 views
Submitted Nov 10, 2014
Katelyn Perry is an editorial and travel photographer based in New York City as well as a staff photographer for WeWork.
8 views
Submitted Jun 15, 2016
A daily scenic photo postcard and photo journal from Kauai Hawaii by resident professional photographer David Allio
208 views
Submitted Feb 26, 2010
Professional Travel Photographer in Los Angeles
7 views
Submitted May 2, 2016
Ken's wildlife photo blog
8 views
Submitted Aug 29, 2010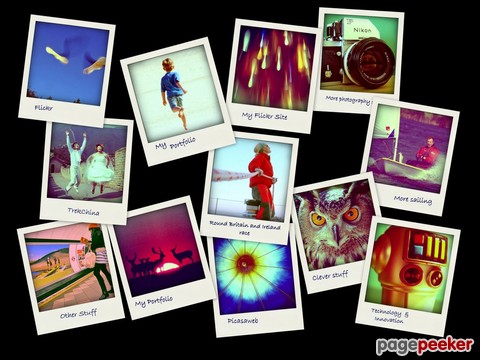 travel photos from around the world
14 views
Submitted Apr 29, 2010
Ken's amazing photos from all over the world
15 views
Submitted Jul 11, 2010
I started this website in 1999 as a way to share the photos I took each weekend with my friends. I took one free class in how to use Dreamweaver back in 1999, and that's my only formal instruction in making websites.
9 views
Submitted Jun 3, 2012
During some down time between adventures, I started entering different travel video blogging competitions. Over the course of a year and I half, I took home the gold medal in Flight Centre Canada's Best Travel Job Ever and Cathay Pacific's Travel the World in 80 Days and became a travel videographer and photographer.
19 views
Submitted Nov 1, 2013

About Dave's Pick
Category Stats
Listings:
241
Regular:
239
Reciprocal:
2
Last listing added:
Jul 10, 2017