Sailing
Sites about sailing as well as travel companies offering sailing trips. Also visit our Crewing Links
Bonita and Yoshi's sailing adventures
2 views
Submitted Jul 5, 2017
Follow my journey as I sail, explore, and discover what simple living means to me.
17 views
Submitted Jul 23, 2010
good resource - contains feature articles and many links to sailing related websites
331 views
Submitted Feb 26, 2010
Sailor, writer, dreamer, nomad
23 views
Submitted Jun 20, 2012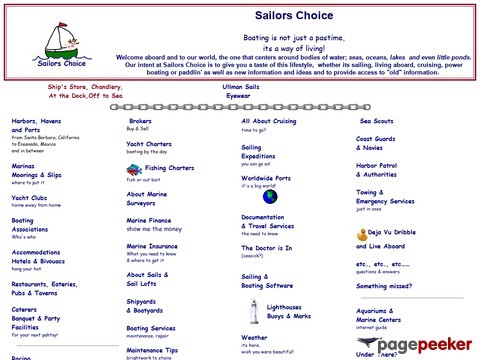 Welcome aboard and to our world, the one that centers around bodies of water; seas, oceans, lakes and even little ponds. Our intent at Sailors Choice is to give you a taste of this lifestyle, whether its sailing, living aboard, cruising, power boating or paddlin' as well as new information and ideas and to provide access to "old" information.
160 views
Submitted Feb 26, 2010
Welcome to our little blog and thank you for stopping by.
9 views
Submitted Dec 17, 2016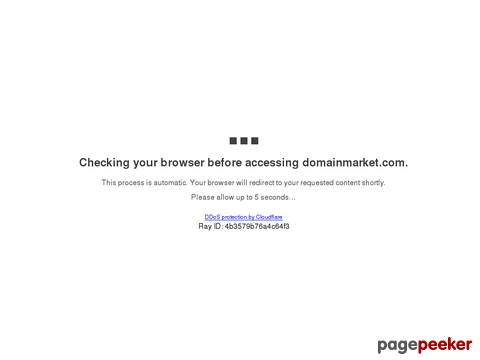 Sunshine ad Sails is dedicated to these seaborne adventures, enchanting river cruises and once in a lifetime dream voyages. It is a blog dedication to sailing, a persuit as old as human travel. So whether you tie up the your rigging with rope or power through the surf with an outboard motor, get ready to be taken on a round the world tour.
41 views
Submitted Mar 9, 2013
Tales of two young-ish fools sailing around the world ...
20 views
Submitted Aug 8, 2010
the world's largest sailboat - privately owned
125 views
Submitted Feb 26, 2010
Covering yachts, spas and luxury destination since 1997
29 views
Submitted Feb 14, 2013
umm, not your normal sail boat! 60 foot catamaran made from recycled plastic bottles. At the helm is eco boy and adventurer, David de Rothschild
56 views
Submitted Feb 26, 2010
use this clinically proven patch to help combat motion sickness. Prescription required.
171 views
Submitted Feb 26, 2010
Fiona Harper, travel writer, created this online magazine in blog format as an effective means of distributing news and reviews on travel, boating and lifestyle topics. And. of course, Marinas!
17 views
Submitted Jun 7, 2012
one couple boating around the world
39 views
Submitted May 9, 2013
We are a family of four off on an adventure. We left from the San Francisco Bay area in May of 2015 and are heading south on our 43 ft sail boat. Our very loose plan involves going all the way around the world (but no promises) and staying in the warmer latitudes (hopefully).
18 views
Submitted Jul 24, 2015
We are Andrew and Sarah, a couple originally from landlocked Russellville AR. In 2011 we bought a 1969 Cheoy Lee Luders 36′ sailboat. After a 3 year restoration, we are equipping it for off-the-dock living.
10 views
Submitted May 8, 2016
Worldwide Boat is an independent booking agency for luxury crewed yacht charters. Whether you're hoping to go island-hopping in Tahiti, whale-watching in Alaska, or explore the Florida Keys in a whole different way, we can help you book luxury yacht rentals in any of these (and more) amazing destinations!
30 views
Submitted Apr 10, 2018
Zac Sunderland the youngest person in history to sail around the world alone.
19 views
Submitted Apr 21, 2010

About Dave's Pick
Category Stats
Listings:
58
Regular:
58
Last listing added:
May 1, 2018