9 matching results for "airlines":
a great resource for calculating all your flyer miles based on airport codes, complex routes ok
155 views
Submitted Feb 3, 2013

The Military Travel Services Organization (MTSO) was established to provide military personnel and their families with low cost travel services. We do this through a combination of service and technology.
140 views
Submitted Dec 20, 2014
accurate travel news and advice from Bob Payne
140 views
Submitted Feb 10, 2013
I am a passionate individual that lives to travel, and can proudly say I have traveled to 50 countries at 31 years of age. Currently, self employed as a professional photographer / cinematographer and corporate marketer, I run a successful company in South Africa called Kzara Visual Concepts.
129 views
Submitted Jul 26, 2016
We met by chance one night in Toronto and have never looked back. Shadi is an animator/motion graphic artist and Im a social worker... but we're considering making traveling our full-time job! We began our vacation adventures with a trip to the Mayan Riviera for Valentines Day in 2012. We love Mexico and will be returning there for our next adventure, so stay tuned!
117 views
Submitted Jun 15, 2014
The website is the destination for all things related to a flight attendants lifestyle. From thoughts of how a travelers life affects relationships, to product recommendations, destination reviews, city guides, and humorous stories from the perspective of flight attendants, the editorial and management team exists to inspire a global community that lives wildly adventurous lives.
81 views
Submitted Feb 27, 2015
So who are we? We are an American and Australian husband and wife who met over 10 years ago in a dingy hostel in Bruges, Belgium, while each traveling alone. We were both fresh out of college and both happened to be heading to Amsterdam within 2 days. So we decided to meet up again there. Little did we know that 6 years later we would end up living there together, married to each other!
67 views
Submitted Feb 19, 2013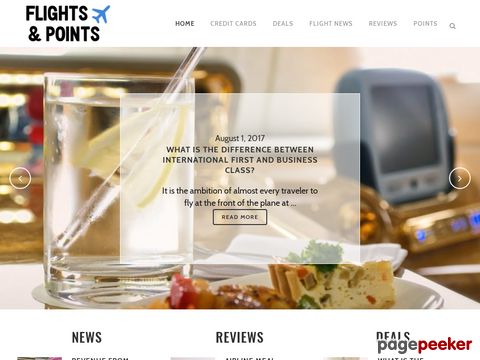 62 views
Submitted Aug 21, 2017
It's not a trip. It's a lifestyle. A @usatodaytravel digital property.
49 views
Submitted Nov 30, 2015