25 matching results for "backpacker":
Big World, Small Budget is a collection of all things travel. As a (not-so) young
backpacker
without a whole lot of money, my experiences tend to lie in the budget travel world, and my writing and travel tips reflect that. Unlike other travel blogs, I dive deep into the finances – accounting for every penny spent to ensure that, by following my advice, you get the most travel bang for your buck. Ive focused this website on budget travel, but its also where I share stories and advice about my greatest passion.
159 views
Submitted Nov 10, 2014
Comebackpackers Hostel in Berlin Kreuzberg was created and is run by two friends who have travelled the world for many years. It is a hostel built by travelers for travelers. The Comebackpackers is not a Hotel-Hostel, its one of the few Hostel-Hostels in Berlin. We found a nice gap in Berlin and we changed into a place wich is now home for people away from home. The people come as guests and leave as friends.
157 views
Submitted Dec 15, 2012
A modern day nomad, social media enthusiast and marketing consultant
125 views
Submitted Feb 24, 2013
Right in the heart of one of the most exciting cities in Europe you can discover our small but fine hostel "BackpackerBerlin". We offer you adiquate residence starting at the incredible price of 9.90 € per night/ person.
112 views
Submitted Dec 15, 2012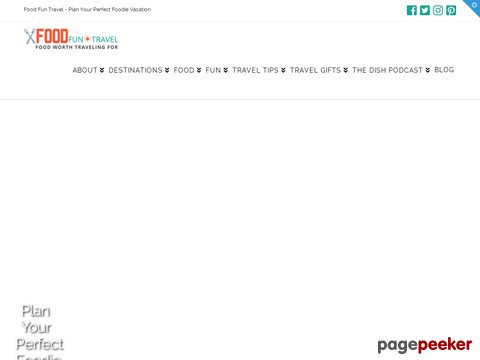 We are long term travellers looking for culture & fun on a budget: The local perspective of the places we visit, outside of the tourist bubble. The food, drink, history, the people and finding the cheapest way to have amazing travel experiences: Maximum Adventure, Minimum Budget.
110 views
Submitted Jan 7, 2014
A warm welcome to Sunshine Hostel Dresden!
109 views
Submitted Dec 15, 2012
Motornomadics is both a museum of travel history and a gallery space for the modern nomad. Sharing and promoting artistic endeavors, nomadic dwellings, and travel inspiration from around the globe.
105 views
Submitted Nov 6, 2013
Itchy Heels is a travel and photography blog created by a solo female traveller. Being pescatarian and allergic to almost everything adds to the adventure. And she is a huge fan of travel lists.
104 views
Submitted Dec 24, 2014
The Black Sheep Hostel is the most poular hostel for all the black sheep from all over the world in Cologne!
100 views
Submitted Dec 15, 2012
Would you like to stay in Budapest at a spotelessly clean hostel?
99 views
Submitted Dec 14, 2012
This Boundless World is an online travel publication providing you with the best in travel related articles and guides. We're definitely backpackers at heart, but that doesn't mean we can't appreciate a little luxury from time to time. So whether you're a grizzled
backpacker
or just thinking about booking your next package tour, we can give you the information to help make the most out of your next trip.
95 views
Submitted Dec 23, 2015
We left home in November 2014 with a one-way ticket to South America, a backpack and no real plans. This is our travel blog to share our globe trotting adventure's with our family and friends, as well as share tips, advice and reviews with other travellers out there.
73 views
Submitted Dec 22, 2015
I'm a twentysomething travel writer and photographer from Sydney, Australia and Columnist of "the More You Travel The Less You Know" at Vagabundo Magazine.
71 views
Submitted Dec 3, 2012
I'm Debs, a writer, traveller and fitness lover from Devon, UK. I'm here to inspire and motivate you to create the life that you have always dreamed of.
69 views
Submitted Dec 27, 2015
Feet Do Travel isn't just about sharing our passion for travel experiences with you, it's about hearing from YOU and the places YOU love! We want to tell our stories, but we want to encourage you to make us (and others) excited from the adventures you have had. Two people can go to the same place and have a completely different experience!
65 views
Submitted May 25, 2016
We have always been passionate travellers – but until 2006 we both lived and worked in Tokyo. When our contracts in Japan ended, we decided to travel back to Europe overland – via China, Central Asia, the Middle East, and Northern Africa, more or less travelling WESTWARDS, hence the name of the blog.
60 views
Submitted May 31, 2015
Writer, Speaker, Photographer. All-round nice guy.
60 views
Submitted Sep 30, 2013
Welcome to Lollis Homestay, one of the youth hostels in Dresden. You will enjoy the relaxing atmosphere in our cozy place. You can expect a personal service, comfortable and individual rooms in a central and quiet area of Dresden.
58 views
Submitted Dec 15, 2012
Unity Hostel has a perfect location for backpackers and budget travellers.
56 views
Submitted Dec 14, 2012
Hi. Im Deborah Shadovitz. Friends, clients and readers call me Deb.
53 views
Submitted Oct 5, 2013