11 matching results for "bed and breakfast":
The most high
and
most impressive spot of Cinque Terre National Park - Italy
219 views
Submitted Jan 15, 2013
92 views
Submitted Aug 9, 2010
The Parioli House
Bed
&
Breakfast
is located in Rome, near Porta Pia
and
Villa Torlonia. Situated on first floor of a late 19th century building, the B&B is the right choice to easily reach the historic centre of Rome.
The Stazione Termini, the Subway
and
the Historical Center are near. Our guests can easily visit the city without using the auto.
The house is great
and
comforting, with common spaces where possible to stop the evening with the other guests or with the owners of house is. The rooms are very great
and
you furnish with modern
and
new furniture. Rooms have the bath in room. Every room is endowed with TV, frigobar, air conditioner, heating.
Breakfast, included in the price, can be served in your room. All the comforts to make your stay in Rome an unforgettable one.
91 views
Submitted Jul 6, 2011
A warm welcome to Sunshine Hostel Dresden!
87 views
Submitted Dec 15, 2012
The Black Sheep Hostel is the most poular hostel for all the black sheep from all over the world in Cologne!
80 views
Submitted Dec 15, 2012
Find great deals for holiday accommodation in ireland, we guarantee the best rates for hotels, hostels, guesthouses,
bed
and
breakfasts
and
self catering accommodation in ireland.
69 views
Submitted Mar 14, 2013
The lovely
bed
and
breakfast
Lestipedisopra, a restored 19th century house, is located in Pietrasanta, Tuscany. There are three bedrooms with ancient
and
art craft furniture, a kitchen, a lounge with fireplace
and
a library. In front of the house there is a lovely courtyard
and
a terrazzo garden where guests can relax, enjoy the sun, the quiet
and
the view of the sea
and
the coast. It is an intimate
and
joyful place where guests can discover the pleasure of forgotten times.
53 views
Submitted Feb 20, 2014
Planning to travel to Armenia or Georgia? Haven't picked a place to stay yet? No worries, Ginosi.com offers apartments, houses, cottages
and
hotels all over Armenia
and
Georgia. We specialize in accommodations for short term rental
and
we have something for all budgets.
43 views
Submitted Dec 15, 2012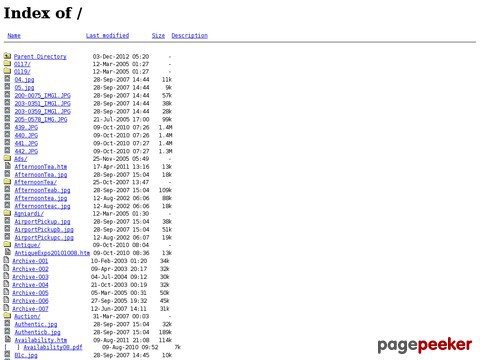 Matahari Cottage
Bed
&
Breakfast
is situated on a secluded ravine, only a seven minute walk from Ubud Palace the center of Ubud.
37 views
Submitted Dec 16, 2012
Jati 3 Bungalows
and
Spa are located in the heart of Ubud, with in easy walking distance to the local market, shop, restaurant,
and
Monkey Forest. Lush garden with its courtyard style
and
decorated by coconut plantation, palm trees,
and
colorfull flowers.
35 views
Submitted Dec 17, 2012
Honeycomb guest house offers accommodation in durban north with comfortable facilities. durban guesthouse
bed
and
breakfast
available at affordable rates.
Voted most popular accommodation in the area, Honeycomb has been owner managed for the past 20 years
and
has plenty of experience looking after your needs on your travels.
18 views
Submitted Jul 25, 2019