56 matching results for "budget travel":
A magazine about
budget
independent
travel
, working abroad, working holidays, jobs abroad, living overseas and taking a gap year
184 views
Submitted May 23, 2010
Born in 2013, A World to
Travel
is a
travel
blog with a focus on Round the World experiences. We are a photography and
travel
writing team willing to deliver quality content and inspiring stories.
55 views
Submitted Feb 8, 2013
The adventures of a Singaporean couple who attempt to
travel
the world without breaking the bank or quitting their jobs.
50 views
Submitted Feb 18, 2016
Welcome to the award-winning Cheapest Destinations Blog, up since the dawn of the blogosphere and written by an expert on where and how to
travel
well for less money.
35 views
Submitted Nov 8, 2013
Our
travel
site provides information related to
travel
all over America. We provide city and country guides, destinations for all budgets (including luxury & backpacker), inspiring
travel
photos and lists on top attractions. We hope to inspire you to explore this wonderful region of the world and beyond.
32 views
Submitted Feb 24, 2013
At age 22, I ditched my future as a nurse and decided to be a full time web designer to
travel
the world
31 views
Submitted Mar 10, 2013
the first
travel
show for the
29 views
Submitted Apr 2, 2014
I am here for you to entertain you with my
travel
stories and photos, to give you practical advice for planning your trip and to encourage you to keep on travelling, learning, enriching your life and keeping the memories alive.
27 views
Submitted Feb 2, 2013
adventure without fear, without money
27 views
Submitted Jan 25, 2013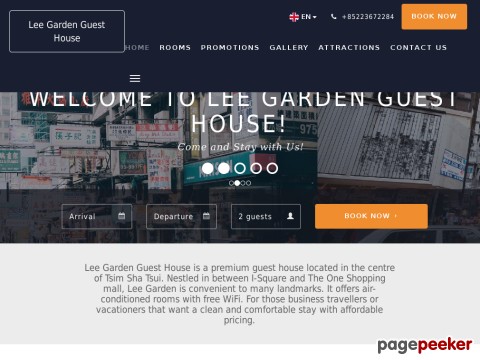 Star Guest House is located in the center of the city and the main hotel area of Hong Kong - Tsimshatsui, Kowloon. The Tsimshatsui MTR station is right on Cameron Road, where we are located.
27 views
Submitted Dec 14, 2012
We are Mark & Katie, a newlywed couple from the Detroit area whove been bitten by the
travel
bug in a serious way. Follow us on our journey across America — and soon the world — as we build a location-independent lifestyle
26 views
Submitted Mar 12, 2013
We are two Pacific Northwest natives with a passion for slow
travel
and leading a nomadic lifestyle, both on and off the grid.
25 views
Submitted May 31, 2015
Digital Nomad
Travel
Magazine is a fountain of inspiration for independent adventure travelers and photographers.
25 views
Submitted Oct 21, 2014
Since the day I was old enough to remember, Ive always had a desire to venture to new places, experience new things and explore (sometimes getting myself in plenty of trouble doing so). As I got older, I didn't get much smarter in that department, but I did gain a bit more experience over the years.
24 views
Submitted Jun 13, 2014
this author loves to
travel
23 views
Submitted Jun 5, 2016
Itchy Heels is a
travel
and photography blog created by a solo female traveller. Being pescatarian and allergic to almost everything adds to the adventure. And she is a huge fan of
travel
lists.
23 views
Submitted Dec 24, 2014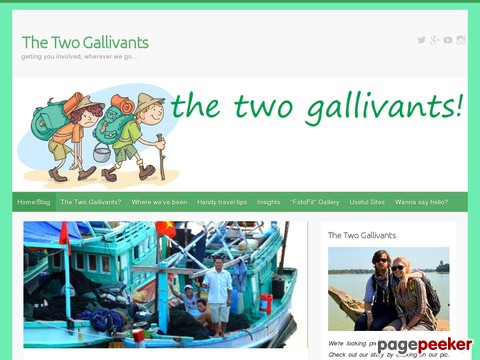 We are Emily Toyne and Declan Bradley, a couple who got together in London, left our jobs and are now gallivanting around die Welt!
23 views
Submitted Jun 15, 2014

Just like most people I have to work to earn money to
travel
. Unlike most people I put in a lot of work to make sure I get the best experiences at the best prices. The
travel
industry or BIG
TRAVEL
advertises week long cruises or island getaways for $$$$$, but great
travel
doesnt have to be outrageously expensive. On the contrary, I have had more fun and meaningful experiences traveling cheaply.
21 views
Submitted Apr 26, 2015
21 views
Submitted Dec 10, 2013
This
travel
website is my way to share with you all of the amazing adventures I have had, with the goal of helping to make your own travels more enjoyable.
20 views
Submitted Nov 15, 2012