22 matching results for "destinations":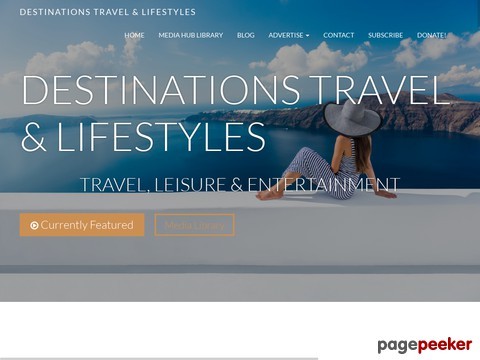 articles about beautiful
destinations
164 views
Submitted Apr 8, 2013
Explore. dream. discover. | let us help you plan your next adventure.
150 views
Submitted Apr 23, 2013

The Military Travel Services Organization (MTSO) was established to provide military personnel and their families with low cost travel services. We do this through a combination of service and technology.
140 views
Submitted Dec 20, 2014
linking tourism professionals with the digital market
136 views
Submitted Jun 24, 2013
A Travel Thing was created with the goal of being a place for travelers to find information about
destinations
and things to do while travelling. The articles published on the site are based on information from our own experiences or interviews, tips and guest posts from other travelers or relevant content and news curated from the web.
135 views
Submitted May 19, 2016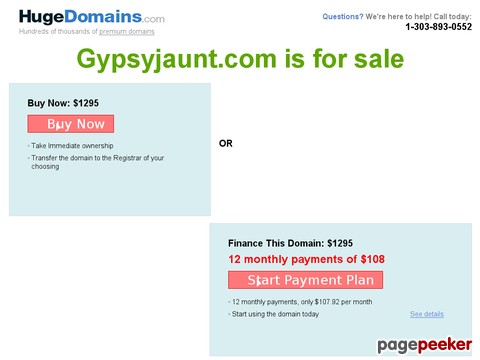 GypsyJaunt.com is an inspirational travel and lifestyle digital magazine for professional women.
107 views
Submitted Nov 2, 2013
Since the day I was old enough to remember, Ive always had a desire to venture to new places, experience new things and explore (sometimes getting myself in plenty of trouble doing so). As I got older, I didn't get much smarter in that department, but I did gain a bit more experience over the years.
96 views
Submitted Jun 13, 2014
Roam if you want to, roam around the world
95 views
Submitted Dec 17, 2013
Australias best RV touring magazine
84 views
Submitted Mar 30, 2014
Great and crazy travel in Greece!
82 views
Submitted Nov 10, 2014
life and travel in Argentina by people who live there
78 views
Submitted Jul 28, 2013
Travel in Australia contains lots of free information about holiday
destinations
, things to see and do and where to travel in Australia.
78 views
Submitted Jan 10, 2012
Roberts Travel articles and photos - online since 1996
72 views
Submitted Feb 8, 2013
Welcome to My One Big Planet, a place where you can find helpful information on
destinations
world wide, big or small. This site is inspired to share my travel adventures and give out advice on how to be a successful world traveler.
69 views
Submitted Jan 31, 2016
we're Brook and Radha - a journalist and flight attendant who sold everything to travel the world. Here we share our tips and discoveries to help you to get #onflightmode.
62 views
Submitted Dec 22, 2016
I am all about experiential Travel Photography and Travel Writing. My travel photography makes
destinations
desirable and my passion is to capture the sights, sounds and stories of the places I visit.
55 views
Submitted Dec 30, 2016
I caught a case of the travel bug early in life. Even the business travel required by my first job in corporate communications sealed my incurable state. Many times I thought, "They're really paying me to travel?"
52 views
Submitted Nov 21, 2015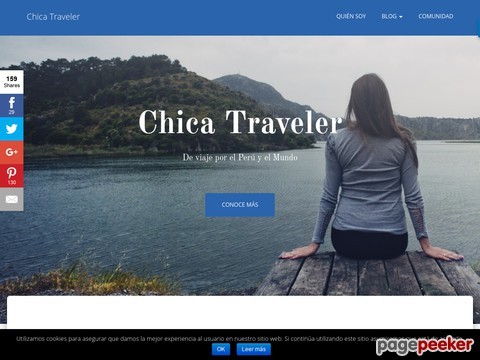 traveling around the world on a shoestring. Empower yourself to travel
51 views
Submitted Dec 17, 2014
Welcome to Cam Chowda, a food and travel blog. I'm Camellia – a food and travel enthusiast who is always looking to try new things and see new places
51 views
Submitted Oct 9, 2014
It's not a trip. It's a lifestyle. A @usatodaytravel digital property.
49 views
Submitted Nov 30, 2015