69 matching results for "europe":
Im a 20 something who has decided to leave the stable, boring life behind in search of a life full of travel and adventure. Join me as I navigate through the next year of prepping for long term travel and being stuck at home.
203 views
Submitted Nov 2, 2013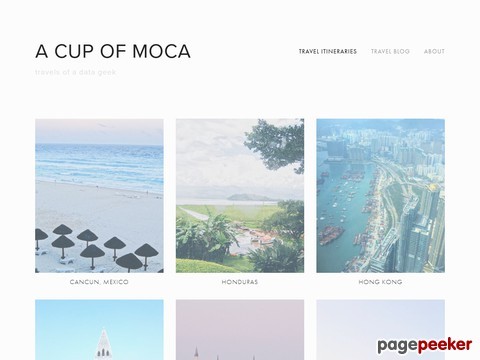 Marketing analytics professional by day. Travel blogger by night. Native New Yorker, wanderluster & wannabe yogi.
187 views
Submitted Aug 22, 2015
Follow a modern nomad around the world. Having an innate thirst for adventure, Martin Patrick Schroeder has been travelling the world since 2007, covering most distances on bicycle. Crossing the Alps and Andes, the Sahara and Atacama deserts, the Amazon and Borneo jungles are just tiny parts of this trip of a lifetime.
179 views
Submitted May 27, 2015
Cameron L. Martindell is a freelance adventure and expedition writer and photographer who is always "Off Yonder: Seeing the world for what it is."
167 views
Submitted May 10, 2013 Odyssey365 is a super casual trip around the world in 365 days, which will be recorded and edited all the stories and adventures on video and posted on our website and social networks.
166 views
Submitted Jul 27, 2013
The Urban Travel Blogs team of writers are a mix of highly successful journalists, bloggers and authors, up-and-coming talents and office-job dreamers who like to swap story-telling for spreadsheets whenever they can:
164 views
Submitted Oct 5, 2013
linking tourism professionals with the digital market
159 views
Submitted Jun 24, 2013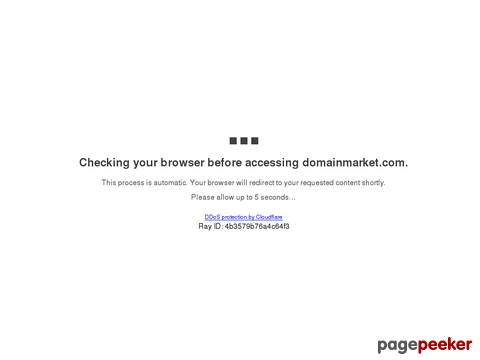 Sunshine ad Sails is dedicated to these seaborne adventures, enchanting river cruises and once in a lifetime dream voyages. It is a blog dedication to sailing, a persuit as old as human travel. So whether you tie up the your rigging with rope or power through the surf with an outboard motor, get ready to be taken on a round the world tour.
152 views
Submitted Mar 9, 2013
Offering UK and Ireland travelers holiday packages and deals on flights, hotels and activities in Dublin, Spain, Paris, Berlin, Dubai and other city destinations. Features specials on spa, golf and seasonal getaways to Marriott hotels and resorts worldwide.
152 views
Submitted Apr 21, 2011
Stuart Foster regularly travels and this is his blog
133 views
Submitted Jun 12, 2014
We are Brock and Tangerine, husband + wife, who cant stay in one place for too long. Our goal is to see at least 100 countries in our lifetime and we are halfway there! We document our expat lifestyle through photographs - big or small, even the mundane or the extraordinary details of our travels, with our dogs Spud and Oreo.
132 views
Submitted May 27, 2015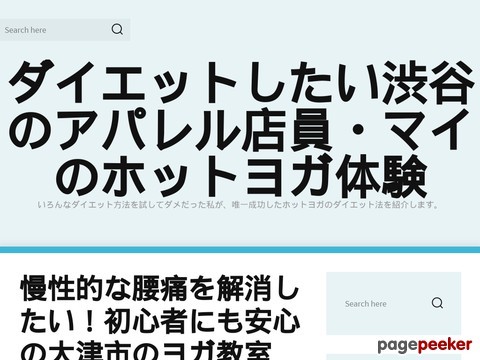 Forever in Paradise is a travel blog with an emphasis on health, spirituality, sexuality, psychology, and the human experience.
131 views
Submitted Feb 2, 2015
oung traveler hoping to inspire others to create their own adventures around the world.
126 views
Submitted Jun 5, 2016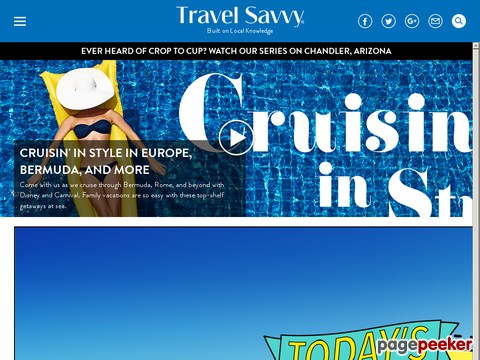 Travel Savvy is built on local knowledge. We know because you know!
121 views
Submitted Nov 30, 2016
Diary of two passionate tourists!
112 views
Submitted Mar 11, 2013
The purpose of this site is to just present, humbly, an edited view of the world. At least mine. Sounds pretentious, but its not intended to be. Traveling is what I love to do and whenever my friends are heading somewhere, they ask Im going here, what should I do? Where should I stay? Where should I eat? After sending hundreds of cut-and-paste emails of suggestions, I just decided to create this site.
110 views
Submitted May 27, 2015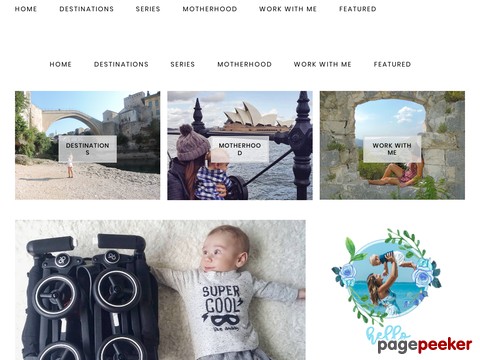 adventures from Australia and Bosnia and beyond
108 views
Submitted May 30, 2015
We are Mike and Gayla, natives of south Louisiana, who met while we both were attending the University of Louisiana at Lafayette. We share a passion for travel and since 1995, we've spent the majority of our vacations traveling around
Europe
. We loved
Europe
so much, we moved here in 2008.
107 views
Submitted Feb 23, 2013
I love travelling, visiting new places, having adventures, experiencing different cultures and creating both memorable and vivid photographs of our world.
106 views
Submitted Jun 18, 2014
We are a French Canadian (him) and British (her) couple living, working and road-tripping our way around the world.
103 views
Submitted Jan 7, 2014