24 matching results for "explore":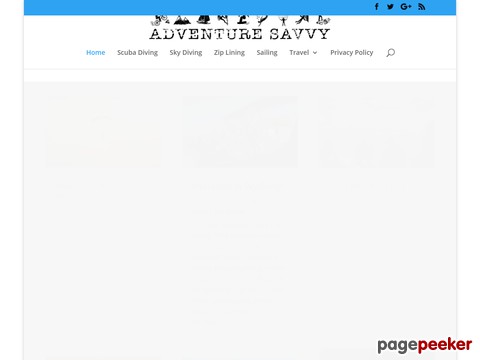 international adventures
117 views
Submitted May 27, 2015
Meet Kelly & Ryan, A Couple With A Passion For All Things Travel
82 views
Submitted May 30, 2015
With a passion for adventure and social justice, I have been able to create a hybrid business which allows me to live my dreams while supporting others. Though it is a risk, it is a risk worth taking.
50 views
Submitted Oct 18, 2014
Im Katie. I like veggies, I like travel, and I like to eat veggies while traveling! My blog covers vegetarian and vegan travel, general travel tips, and my personal veggie recipes
41 views
Submitted Dec 12, 2014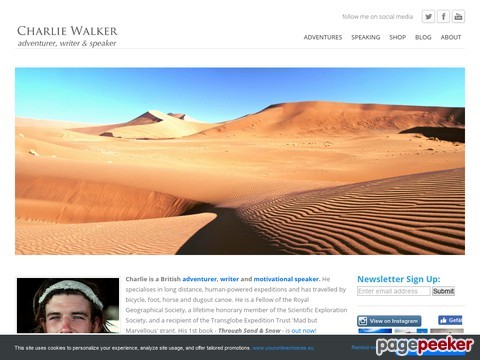 Some friends and I took bicycles and spent a few weeks travelling from Kathmandu to Everest Base Camp and back purely under our own steam. This was when I first understood the potential of travelling by bicycle. From that point I knew I would be pursuing human-powered expeditions for many years to come.
37 views
Submitted May 28, 2015
Joe Journeys is a record of my travels and experiences, and with this website hope to share information in an ordered, structured, easy to find way. Get inspired to by some place, an event, or activity. It is the escape from the everyday, that makes travelling so exciting.
37 views
Submitted Dec 5, 2014
oung traveler hoping to inspire others to create their own adventures around the world.
31 views
Submitted Jun 5, 2016
We are a husband and wife team documenting our time (outside of work) spent exploring the outdoors and historical sites of America (and sometimes outside of America). Majority of our adventures take place in the Pacific Northwest and Southwest, where our home states reside (Arizona and Washington).
25 views
Submitted Apr 1, 2013
I am Evrim Kanbur, a Turkish girl gone global. I am a business development professional, teacher, business consultant, digital designer and travel blogger. I love travelling, running, taking photos & videos, cycling and camping...More than ever, I love following my dreams and I am willing to help you to follow yours too.
24 views
Submitted Feb 5, 2015
My name is Melanie and I am the writer for Eat Well Travel Everywhere. Im an individual who loves to
explore
new things, both at home and overseas. Ive also started dabbling in photography, so I thought what better way to combine my passions then to start my own travel blog.
21 views
Submitted Jun 15, 2014
I'm Heather Raulerson and I wanted to create a blog to share my travel tips and crazy stories for all the places I have been and are planning to go. I normally travel solo but, occasionally I travel with my family & friends. As an amateur photographer I also wanted to share my photos of my adventures! Being an engineer I look forward to breaking out of the logical world I dwell in every day to experience nature and be an adventurer.
19 views
Submitted Dec 27, 2015
Global Adventuress is about building a global community of women so we can
explore
, share, and connect through our global storytelling.
17 views
Submitted Sep 28, 2013
just an Aussie girl going on a new adventure ....
15 views
Submitted Dec 27, 2015
Were Antoine and Violette, two travel addicts from the-country-of-wine-and-cheese, exploring life and sharing their stories.
15 views
Submitted May 27, 2015
we are travel photography and life addicts
15 views
Submitted Dec 11, 2014
Back to those dusty roads, and the uncertainty of a travellers everyday life. Back to the romantic solitude of deciding everything for yourself. back to knowing that your next big adventure could be just around the corner. So i quit my job and packed my bag. And I left again.
13 views
Submitted Nov 30, 2015
I am a traveler. This means that I
explore
a place from the inside out.. Sometimes I am travelling alone, sometimes with company…
12 views
Submitted Jul 3, 2016
I'm Lauren and I'm a travel blogger living in Northamptonshire, England and much like the majority of us, I can't wait to get away from where I live. Don't get me wrong, I've made some amazing memories here and there are some pretty places to explore…I'm just ready to
explore
much more than what is currently on offer here.
11 views
Submitted Jul 2, 2016
I'm an Australian primary school teacher who has just spent 2 years teaching in the UK. This has given me many opportunities to see the world, and I hope to encourage you undertake your own adventures.
9 views
Submitted Dec 17, 2016
lets get lost together
9 views
Submitted Nov 14, 2015