66 matching results for "hiking":
We are best travel organiser for the: Tour & Trekking around the Nepal, Tibet & Bhutan
150 views
Submitted Feb 26, 2010
St John, USVI is an island in the United States Virgin Islands, home to beautiful beaches and exciting adventures. The ideal location for tropical Travel and Vacations.
61 views
Submitted Mar 12, 2010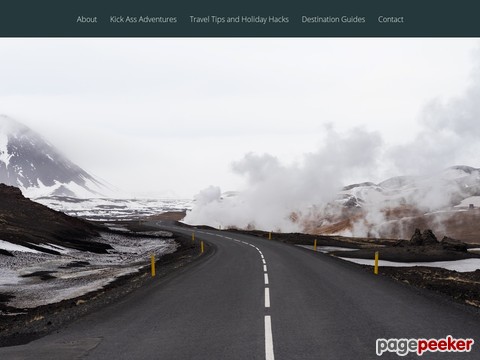 Ive been travelling the world for more than 3 years. My journey through 5 continents (and more than 50 countries) up to now has filled my life with new perspectives and amazing experiences.
45 views
Submitted Mar 12, 2015
Adventure Strong is about living life actively – not passively. It is about getting off the couch and into life. The goal is to build a community of like-minded people with interests in adventure, fitness/health and travel.
38 views
Submitted Dec 12, 2012
Cultural and Educational tours are the specialty of this dynamic company whose secret of rapid expansion lies in its well-educated and trained tour guides and coach drivers who provide efficient personalised services to make each tour a vibrant learning experience. Memories of Our Tours are Forever
35 views
Submitted Dec 15, 2012
Let'sBeWild.com is an online adventure travel magazine, inspiring you to leave the comfort of the known for the excitement of the unknown.
35 views
Submitted Dec 5, 2012
Cameron L. Martindell is a freelance adventure and expedition writer and photographer who is always "Off Yonder: Seeing the world for what it is."
34 views
Submitted May 10, 2013
Follow a modern nomad around the world. Having an innate thirst for adventure, Martin Patrick Schroeder has been travelling the world since 2007, covering most distances on bicycle. Crossing the Alps and Andes, the Sahara and Atacama deserts, the Amazon and Borneo jungles are just tiny parts of this trip of a lifetime.
33 views
Submitted May 27, 2015
We met by chance one night in Toronto and have never looked back. Shadi is an animator/motion graphic artist and Im a social worker... but we're considering making traveling our full-time job! We began our vacation adventures with a trip to the Mayan Riviera for Valentines Day in 2012. We love Mexico and will be returning there for our next adventure, so stay tuned!
33 views
Submitted Jun 15, 2014
I'm Kristin, a Texan born to an American father and English mother. I'm a 20-something American expat who is currently living in (and loving) the land down under. I've been traveling since I was three weeks old when my poor mother flew with me from Maryland to Texas, and I've been hooked ever since
27 views
Submitted Feb 2, 2013
Everything about tents and outdoors equipment and gear for camping,
hiking
, backpacking and anything outdoors, we have got you covered!
25 views
Submitted Aug 24, 2016
We are two Pacific Northwest natives with a passion for slow travel and leading a nomadic lifestyle, both on and off the grid.
25 views
Submitted May 31, 2015
Digital Nomad Travel Magazine is a fountain of inspiration for independent adventure travelers and photographers.
25 views
Submitted Oct 21, 2014
Mountain mart treks best trekking company specialized for wilderness tour,
hiking
, mountain climbing, everest base camp trek and package trekking in nepal himalaya
24 views
Submitted Apr 1, 2013
We are a husband and wife team documenting our time (outside of work) spent exploring the outdoors and historical sites of America (and sometimes outside of America). Majority of our adventures take place in the Pacific Northwest and Southwest, where our home states reside (Arizona and Washington).
24 views
Submitted Apr 1, 2013
Thank you for reading our blog. It is about our family and our travels through the US, Caribbean, Europe and Mexico. It is being designed for other people who enjoy traveling and want to read about our vacation and the activities that are available in that area.
22 views
Submitted Jul 5, 2015
Ace adventure resort is west Virginia's ultimate whitewater rafting destination with over 1500 acres of adventures, delicious dining, lodging and more.
22 views
Submitted Jun 5, 2015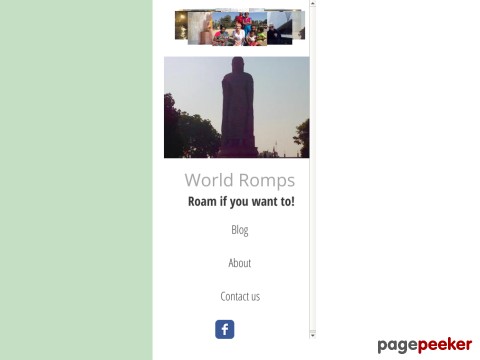 I took to travel late in life. I never thought much beyond survival while I was young, raising three sons, going to college. Dreams were deferred, life was about getting by, not many journeys either outward or truthfully, even inward were made. I made lunches, broke promises, folded laundry, nagged and tried to stave off bitterness.
22 views
Submitted May 27, 2015
Im Pauline. I am Chinese born Indonesian, but I currently reside in Toronto, Canada. As a matter of fact, I can proudly say that I am Canadian (Hello, Canadian passport and easy travels!).
21 views
Submitted Jun 13, 2014
Welcome to Green Field Hotel and Restaurant. Let the energy and the spirit of Bali invite you. Your stay in the artist village of Ubud will allow you to have a relaxing and outstanding holiday. On this unique island, where the Gods and the people meet you will enjoy a magical time.
21 views
Submitted Dec 16, 2012