20 matching results for "resorts":
The Social Media Tourism Symposium is the only conference of its kind that provides an opportunity for destination marketing organizations, hotels,
resorts
, attractions, and tourism related entities to share ideas and learn more about how to leverage social media within the tourism industry.
242 views
Submitted Nov 14, 2012
Information about Nanaimo golf courses and
resorts
on Vancouver Island, British Columbia, Canada.
211 views
Submitted Jul 8, 2010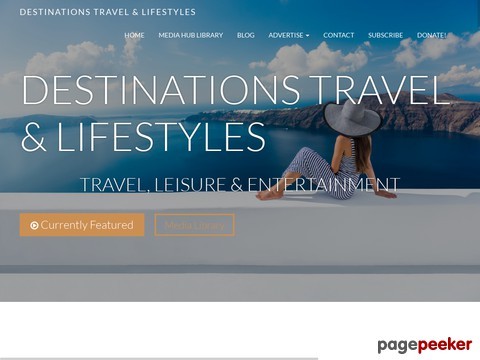 articles about beautiful destinations
182 views
Submitted Apr 8, 2013 global community of travelers
168 views
Submitted May 1, 2016
real weddings in dream locations
165 views
Submitted Nov 16, 2012
A Columbia River Gorge hotel in Washington State near Hood River and Portland, Oregon offering accommodations, golf, a spa, recreation, wedding locations and conference and meeting facilities.
159 views
Submitted Feb 16, 2011
Montage Deer Valley®, a mountain resort in Park City, Utah, offers luxurious guest rooms and suites, on-site restaurants, residences, Spa Montage, family activities, ski-in, ski-out access and more.
152 views
Submitted Jan 24, 2011
We met by chance one night in Toronto and have never looked back. Shadi is an animator/motion graphic artist and Im a social worker... but we're considering making traveling our full-time job! We began our vacation adventures with a trip to the Mayan Riviera for Valentines Day in 2012. We love Mexico and will be returning there for our next adventure, so stay tuned!
130 views
Submitted Jun 15, 2014
A luxury California oceanfront resort in Palos Verdes near Los Angeles featuring a spa, fitness center, golf course and fine dining. Also features meeting facilities and wedding locations.
108 views
Submitted Feb 17, 2011
Bali Surf Advisor is your surf tour guide offering comprehensive ranges of surfing, tours and adventures activities in Bali that is supported by fully dedicated teams to create the most memorable experiences during your holidays in Bali. We are also proud to provides complete information about surf in Bali, tourist activities, accommodations, places of interest and all about Bali that make it as your one stop shopping on your lovely vacation in the island of god.
103 views
Submitted Dec 16, 2012
Blue Bahia is located on the beach in sleepy Sandy Bay on the Island of Roatan, Honduras. We are a small, eco-friendly boutique resort offering hands-on service that will make for a memorable vacation, scuba-diving destination, or wedding.
98 views
Submitted Dec 14, 2012
We are a Sandy and Vyjay, a travel blogger couple . Travelling has been our passion and we love exploring world cultures, seas, mountains, nature, food, art, history and urban places.
90 views
Submitted May 1, 2016 Agung Raka Bungalow is built on a 3,500 square meters property between Pengosekan art village and the artistic center of Peliatan, Ubud, Bali and trips to Monkey Forest and Central Ubud are equally convenient either by vehicle or on foot. Agung Raka Bungalow are built to complement the landscape that surrounds it, providing a sensational feeling of being in a beautiful village, with a stunning sunset view from the rice terrace, while still within less than an hour drive from Ngurah Rai International Airport.
89 views
Submitted Dec 16, 2012
The hotel is located in West End, on one of the best beaches on the island. The Hotel Splash Inn Dive Resort overlooks one of the most beautiful barrier reefs in the world. We will offer you personal attention and our trained staff will make your stay on Roatan an unforgettable experience.
85 views
Submitted Dec 14, 2012
I caught a case of the travel bug early in life. Even the business travel required by my first job in corporate communications sealed my incurable state. Many times I thought, "They're really paying me to travel?"
63 views
Submitted Nov 21, 2015
Bali Star Island Travel Agency is your one stop travel agency offering a comprehensive range of Tour Packages and popular hotels, villas,
resorts
, accommodations, adventures
58 views
Submitted Dec 16, 2012
Hotel Puri Ayu is a new luxury city hotel, built in the city center of Denpasar Bali, in land of 40 acres. Offers the comfortable and high quality of accommodation, very suitable for domestic and international traveler
53 views
Submitted Dec 17, 2012
Continually Updated Insider Information About Bali
52 views
Submitted Dec 17, 2012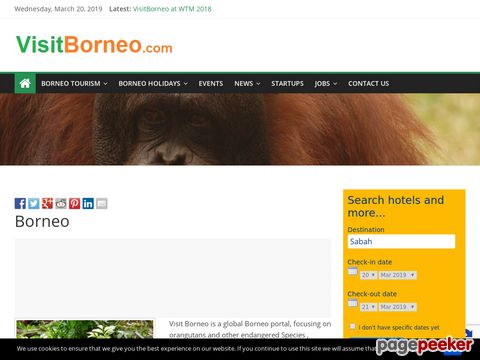 Borneo Tourism is a global Borneo travel and tourism portal, covering travel and tourism, sights, hotels,
resorts
, wildlife - orang utan, and nature, diving and snorkelling, travel news on Sabah and Sarawak on Malaysian Borneo, Kalimantan on the Indonesian part of Borneo, and Brunei Darussalam.
52 views
Submitted Dec 17, 2012
Capturing a sliver of the Petanu River′s tumbling journey towards the sea, the Natura resort & Spa, is a sanctuary for the senses. Fourteen luxury villas designed by Bali′s prominent local architect Popo Danes enhance the beauty of the site. Access is through the traditional village of Laplapan , just 3 km from the center of Ubud. Snugly fitted amongst the foliage of the native trees, all villas are oriented to face the sunset with spectacular views over the Petanu river valley.
47 views
Submitted Dec 16, 2012