14 matching results for "rtw":
A blog with tips for digital nomads, location independent professionals, slow travelers and all who work digitally while they travel
145 views
Submitted Aug 5, 2010
Follow a modern nomad around the world. Having an innate thirst for adventure, Martin Patrick Schroeder has been travelling the world since 2007, covering most distances on bicycle. Crossing the Alps and Andes, the Sahara and Atacama deserts, the Amazon and Borneo jungles are just tiny parts of this trip of a lifetime.
141 views
Submitted May 27, 2015
In the summer of 2009, Nicolas Rapp decided to take a break from his Art Director job at The Associated Press to attempt a one-year overland travel around the world in a 1996 Toyota Land Cruiser. He was back in New York in February 2011 after traveling 15 months and 37,000 miles.
135 views
Submitted Jul 14, 2013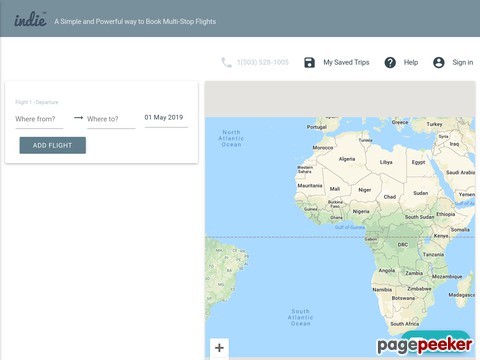 Create your own itinerary and get a quote on an around the world ticket. Use the Trip Planner to create your own customized Multi-Stop International trip and get an instant price. Or, simply build an itinerary just the way you want and submit it to our airfare experts for a quote.
131 views
Submitted Mar 15, 2011
A modern day nomad, social media enthusiast and marketing consultant
93 views
Submitted Feb 24, 2013
We love to travel, to see and experience new cultures and of course sample the local delicacies on offer from guinea pig to sashimi and everything in between! Oh and to sample the local beers as well, it would be rude not too. Right now we're on an adventure around the world, with no firm end point in mind. We go where we want, when we want, and love to take photos and write about our adventures. Thus the Worldly Nomads was born! We're writing this blog for posterity, as a place for us to organise and share our memories, but also a resource for others who pine for adventure and travel.
85 views
Submitted Dec 11, 2012
So here is where your usual travel blogger will tell you all about themselves and their amazing adventures travelling the world. Well my travel blog isn't quite like that, well not yet anyway. That's because I'm currently stuck in a boring 9-5 office job and feeling like there must be more to life.
80 views
Submitted Feb 25, 2013
Were Jill & Curtis. Were on a quest to seek adventure while traveling the world forever!
70 views
Submitted Jun 14, 2014
Immensely passionate about travel, we love to grab any chance to take time off work and immerse ourselves in the handiwork of both God and man. This is a journal of our travels, which was initially meant as a personal record of some of our unforgettable experiences
63 views
Submitted Jan 29, 2014
One girls journey to see the world,
57 views
Submitted Nov 18, 2014
Im Aditi! Im an adrenaline junkie, black sheep, and professional nomad.
55 views
Submitted Apr 2, 2014
I am on a constant quest for adventures, laughter and good stories. I consider myself a jack-of-all-trades and enjoy learning by setting and accomplishing goals.
50 views
Submitted Jun 12, 2014 MERGE is a lifestyle magazine that inspires and unites full-time travelers worldwide with engaging stories, insights for your next journey, stunning photographs, remarkable worldwide events, and even more: aims to incite you to make a transformation towards a life fueled by these rich experiences if you aren't living it already.
48 views
Submitted Apr 4, 2013
I want to travel to every single country
33 views
Submitted Dec 5, 2014