1 matching result for "safari kenya national parks":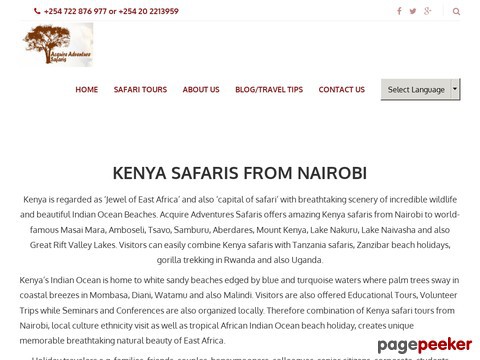 Offers affordable and memorable luxury lodge safaris, budget lodge safaris, luxury tented camping safaris, budget camping safaris, Mount
Kenya
and Kilimanjaro climbing, family holidays and group safaris to the most exciting travel destinations in
Kenya
and Tanzania. Safaris are well organized and itineraries highly handled by experienced and knowledgeable professionals. Visitors will be shown the best tourist destinations, hot spot sites and attractions available to meet their requirements.
74 views
Submitted Feb 24, 2017