47 matching results for "tourism":
The Social Media
Tourism
Symposium is the only conference of its kind that provides an opportunity for destination marketing organizations, hotels, resorts, attractions, and
tourism
related entities to share ideas and learn more about how to leverage social media within the
tourism
industry.
223 views
Submitted Nov 14, 2012
iambassador leverages the value travel bloggers offer by creating innovative marketing campaigns and events. A network of leading travel bloggers from around the world ensures effective multimedia exposure via blogs, social media and online publications.
213 views
Submitted Sep 25, 2013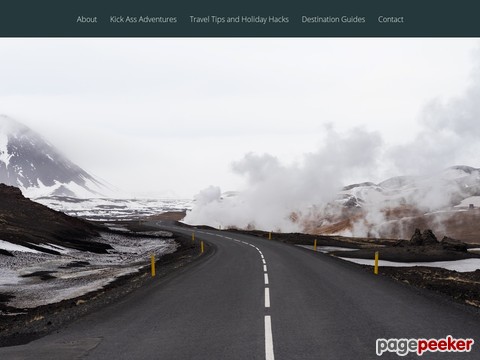 Ive been travelling the world for more than 3 years. My journey through 5 continents (and more than 50 countries) up to now has filled my life with new perspectives and amazing experiences.
190 views
Submitted Mar 12, 2015
With a passion for adventure and social justice, I have been able to create a hybrid business which allows me to live my dreams while supporting others. Though it is a risk, it is a risk worth taking.
149 views
Submitted Oct 18, 2014
Exploring
Tourism
"Connecting Tourists with Tourism" is building international
tourism
network by launching worldwide travel destinations website and working with local operators to explore local
tourism
opportunities and offer unique and reliable travel services to global tourists.
145 views
Submitted Nov 10, 2013
accurate travel news and advice from Bob Payne
140 views
Submitted Feb 10, 2013
Think! Social Media is a boutique digital marketing agency with a laser-focus on the
tourism
industry and its roots in social media
139 views
Submitted Feb 8, 2013
linking
tourism
professionals with the digital market
136 views
Submitted Jun 24, 2013
A Travel Thing was created with the goal of being a place for travelers to find information about destinations and things to do while travelling. The articles published on the site are based on information from our own experiences or interviews, tips and guest posts from other travelers or relevant content and news curated from the web.
135 views
Submitted May 19, 2016
Awesome travel videos from South East Asia
124 views
Submitted Oct 2, 2016
MaltaUncovered.com is an extensive travel guide to Malta, full of information for tourists and holiday-seekers researching their next trip. Written by a tourist-turned-expat, uncover some of the lesser-known facets of Malta and get tips on what's worth doing/seeing and what's less so.
112 views
Submitted May 12, 2017
Located near the coastal road between Abidjan and Accra, in Western region, you can discover a luxurious and historically rich area. You have many opportunities to travel around the area by foot, by car or by taxi
106 views
Submitted Dec 15, 2012
Mercury
Tourism
is Dubai based travel and tours company provide desert safari in hummer and Land cruiser. We also provide Dhow Cruise dinner, Overnight Safari in Dubai and Abu Dhabi.
105 views
Submitted Oct 31, 2012
Our travel site provides information related to travel all over America. We provide city and country guides, destinations for all budgets (including luxury & backpacker), inspiring travel photos and lists on top attractions. We hope to inspire you to explore this wonderful region of the world and beyond.
104 views
Submitted Feb 24, 2013
Hi there! I'm Christina Gmyr: travel addict with a passion for great food and living adventurously. I recognize that this life is so brief, and I aim to make the most of it.
103 views
Submitted Dec 3, 2012
We are a husband and wife team documenting our time (outside of work) spent exploring the outdoors and historical sites of America (and sometimes outside of America). Majority of our adventures take place in the Pacific Northwest and Southwest, where our home states reside (Arizona and Washington).
101 views
Submitted Apr 1, 2013
Diary of two passionate tourists!
98 views
Submitted Mar 11, 2013
I love travelling, visiting new places, having adventures, experiencing different cultures and creating both memorable and vivid photographs of our world.
98 views
Submitted Jun 18, 2014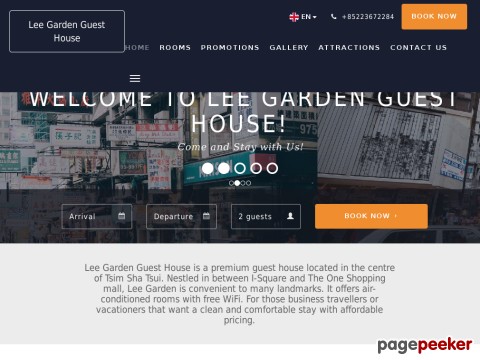 Star Guest House is located in the center of the city and the main hotel area of Hong Kong - Tsimshatsui, Kowloon. The Tsimshatsui MTR station is right on Cameron Road, where we are located.
96 views
Submitted Dec 14, 2012
Blue Bahia is located on the beach in sleepy Sandy Bay on the Island of Roatan, Honduras. We are a small, eco-friendly boutique resort offering hands-on service that will make for a memorable vacation, scuba-diving destination, or wedding.
87 views
Submitted Dec 14, 2012