84 matching results for "tours":
St John, USVI is an island in the United States Virgin Islands, home to beautiful beaches and exciting adventures. The ideal location for tropical Travel and Vacations.
70 views
Submitted Mar 12, 2010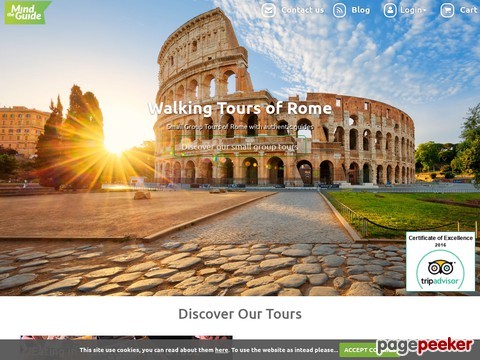 Mind The Guide represents a transparent connection that fosters a mutually beneficial relationship between traveler and tour guide. Based in Rome, Mind The Guide works with local, historically well-versed and independently licensed tour guides, who provide
tours
to the Eternal City's greatest sites.
60 views
Submitted Feb 4, 2015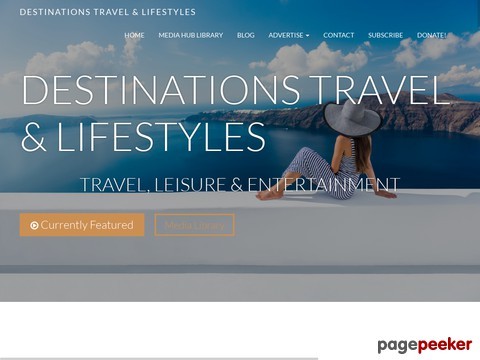 articles about beautiful destinations
52 views
Submitted Apr 8, 2013
Let our tour and travel experts at Ideal Charter show you around Chicago's famous landmarks and attractions. Learn more and book with us today!
48 views
Submitted Mar 29, 2017
Experience excellent Safaris and
Tours
during your Namibia Holidays with your professional German Tourguide
41 views
Submitted Aug 29, 2017
life and travel in Argentina by people who live there
40 views
Submitted Jul 28, 2013
Sri Lanka holidays tour packages, Sri Lanka
tours
, beach hotels, accommodation and Ayurveda in Sri Lanka by Leisure
Tours
, Sri Lanka tour operator.
37 views
Submitted Oct 18, 2012
We are government licensed Tour Operator Specializing on handling incoming
tours
within Indonesia and the member of Association of Indonesia Tour & Travel.
36 views
Submitted Dec 16, 2012 Budget Laos and Cambodia
Tours
, Vietnam
Tours
, Vietnam Discount Travel, Vietnam Trekking
Tours
, Vietnam Visa Online ,Vietnam Flights, Vietnam Travel Packages, Vietnam Hotels, Vietnam Visa On Arrival.
34 views
Submitted Apr 9, 2012 Tri Bali Tour is Balinese Travel Online which is provide all
tours
information in the island paradise of Bali. We made and design all the
tours
to make easier for travelers to planning their holiday in Bali.
33 views
Submitted Dec 16, 2012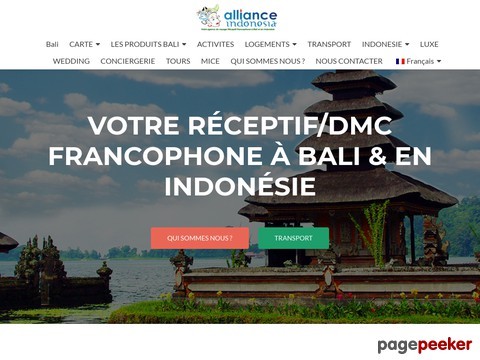 your destination management company in Indonesia
32 views
Submitted Dec 16, 2012
Backstreet Academy helps you enjoy the most authentic and unique things to do when you are travelling. Theres no better way than to connect with a local and learn a traditional craft from him/her
29 views
Submitted Jan 8, 2015
Pam Christie and Mark Hitchcock are the principals of the company and have lived in Papua New Guinea based in Port Moresby since 1990, this gives them a wide knowledge and understanding of local conditions, customs and traditions.
28 views
Submitted Dec 3, 2012
The Best of Bali lists only links to web sites providing interesting, important and up-to-date information on the island of Bali in Indonesia.
24 views
Submitted Dec 16, 2012
We offer you complete set of tourism service – trips abroad, local
tours
, travel tickets, insurance, assistance in acquiring visa, booking hotels, etc
24 views
Submitted Dec 15, 2012
We are a important Florence tour operator, we are able to show you all attractions in Tuscany and Florence
23 views
Submitted Jan 9, 2016
Bali Surf Advisor is your surf tour guide offering comprehensive ranges of surfing,
tours
and adventures activities in Bali that is supported by fully dedicated teams to create the most memorable experiences during your holidays in Bali. We are also proud to provides complete information about surf in Bali, tourist activities, accommodations, places of interest and all about Bali that make it as your one stop shopping on your lovely vacation in the island of god.
23 views
Submitted Dec 16, 2012
ADVENTURE INDONESIA, a registered trademark and licensed Indonesia tour operator. We are member of Pacific Asia Travel Association (PATA
21 views
Submitted Dec 16, 2012
Biggest Tour and Travel agency in Iran offering online booking for ticket, hotel and insurance over 200 countries in the world.
http://www.eligasht.com
20 views
Submitted May 20, 2016
Book your Hawaii activity with us! We offer Hawaii's most popular activities,
tours
, excursions, & transportation on Oahu, Kauai, Maui, & Big Island.
20 views
Submitted Mar 1, 2013