3 matching results for "travel resources":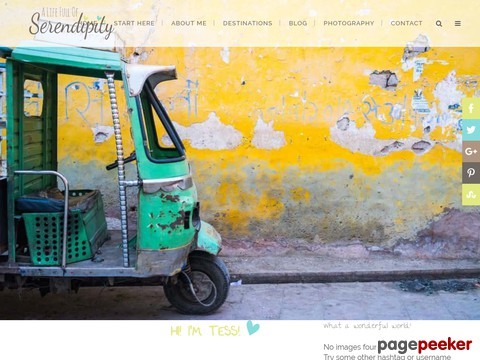 Like the princes, Ill be traveling led by serendipity and see what happens. I have left the Corporate world to fill up my life with what Im passionate about. With a one-way ticket in hand, I am going to
travel
the world on a budget and document my journey
216 views
Submitted Dec 4, 2014
Since the day I was old enough to remember, Ive always had a desire to venture to new places, experience new things and explore (sometimes getting myself in plenty of trouble doing so). As I got older, I didn't get much smarter in that department, but I did gain a bit more experience over the years.
98 views
Submitted Jun 13, 2014

Founded in May 2016, GlobalETA*
travel
and outdoors digital library and blog provides you with the
resources
you need to learn all about global
travel
and outdoor activities, including information on worldwide destinations, hiking and backpacking, ethical and queer
travel
, and more.
34 views
Submitted Dec 23, 2016