7 matching results for "walking tours": In 2009, we began Fab Placez, a Suzy spin-off, our focus is the 50+ traveler. Use our Weekend Escapes to find and plan your next get-away. Travel tools include short videos, suggested agendas and maps.
93 views
Submitted Dec 12, 2012
English guided
Tours
of Munich
22 views
Submitted Dec 15, 2012
Welcome to American in Vienna! I'm Michelle. I come from Connecticut, USA, but am currently living in the beautiful city of Vienna, Austria.
17 views
Submitted Nov 20, 2015
Belgrade adventure
tours
- Your Belgrade experience starts here… historical and adventurous
tours
that will take you into magnificent areas in the heart of Belgrade.
13 views
Submitted Aug 7, 2012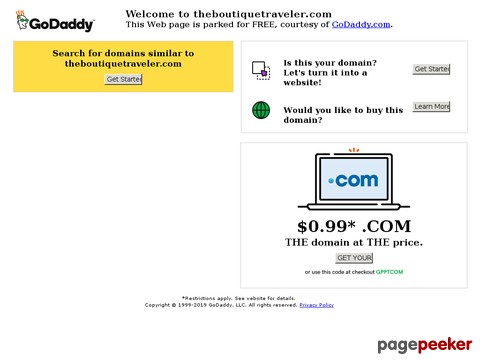 Discover the hidden treasures and sordid stories of San Franciscos incredible past and present with a Boutique Traveler tour. Our small-group
walking
tours
are famous for heading off the beaten tourist path, through lanes, alleyways and nature trails for a truly immersive learning experience.
11 views
Submitted Dec 11, 2013
Get the "feel of Bali", on foot. A carefully selected
walking
course of about 3 hours, through charming villages, with those gorgeous rice fields in between
10 views
Submitted Dec 16, 2012
Wild Iceland is an Icelandic trekking operator with an emphasis on eco tourism and environmentally friendly trekking trips. Our focus is to give you genuine experiences in the wild Icelandic nature. We specialize in longer treks and multi-day hikes. Wild Iceland is a branch of Arctic Adventures which has been operating trekking and other adventure trips for over 25 years
6 views
Submitted Dec 16, 2012