Local Tours Guide Companies
adventure with locals not tour guides
170 views
Submitted Jun 10, 2014
we started AnyRoad and decided to reclaim the word "tour", as a way to better connect the world. We want to help people to rethink the way they travel, travel more responsibly, and see the world differently, by connecting with passionate "guides" who want to show the world they love.
197 views
Submitted Apr 14, 2013
Authenticitys is an online platform that connects visitors with local, unforgettable experiences that make the city we are in, better. We design and host experiences with our community of entrepreneurs to curate an incredible time that will leave a positive impact in the city you visit.
96 views
Submitted Jun 5, 2016
book tours and activities online
149 views
Submitted Jul 12, 2012
connecting travelers with local guides
113 views
Submitted Apr 14, 2014
Our services are expansive, unique and focused on an insider's approach to travel. We have personally scoured every recommended hotel, restaurant, local guide and site. We want to share with you our local knowledge and insider hidden gems around the globe
102 views
Submitted Oct 17, 2013
Find personal tours by local guides!
175 views
Submitted Jun 3, 2012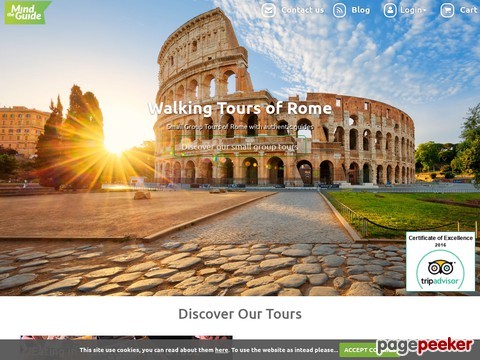 Mind The Guide represents a transparent connection that fosters a mutually beneficial relationship between traveler and tour guide. Based in Rome, Mind The Guide works with local, historically well-versed and independently licensed tour guides, who provide tours to the Eternal City's greatest sites.
121 views
Submitted Feb 4, 2015
Experiencing a new city with a local friend makes us feel at home. It brings us the confidence of making the right choices, so we can relax and enjoy the local spirit. Now, if you don
122 views
Submitted Jul 12, 2010
we're fully committed to two things: Showing you an amazing time around the city of your choice and providing exemplary customer service along the way. Simply put, we love what we do, and love making sure you do too.
119 views
Submitted Feb 23, 2012

Tourgather allows you to explore your favorite cities with like-minded new friends
104 views
Submitted May 31, 2016
Connecting travellers to guides around the world
119 views
Submitted May 7, 2016
a not to be trusted management team with nefarious business practices. their independent guides have nothing to do with the ownership and are a great team of guides from around the world, locally guiding in their particular home towns. in many cases their guides have their own companies which you can find online
258 views
Submitted Feb 26, 2010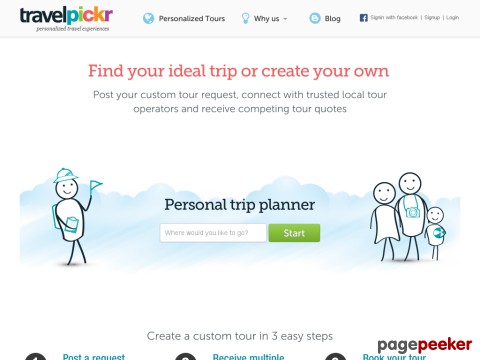 Tell us what you like and get multiple free suggestions & quotes from local tour operators
121 views
Submitted May 9, 2013
The Local Way Guides™ is a video series that aims to fulfill the needs of the traveler who is searching for the most "authentic" experience as seen through the eyes of a "local insider" when spending time in a city.
120 views
Submitted Jun 4, 2012
packed full of functionality that will transform the way you travel, VadoVia was built to create a different traveling experieince. As your companion, VadoVia captures your travels in ways that don&#39
130 views
Submitted Jul 21, 2013
Book an experience when you travel. Select from 2000+ boutique tours and things to do
122 views
Submitted Dec 2, 2012
We connect travelers with locals willing to share their passions, making travel a truly unique experience.
120 views
Submitted Jan 25, 2015
ZOZI is a venture-backed startup in San Francisco, emerging as the leading brand for adventure. Discover and book extraordinary experiences around the corner, around the world, and with celebrity expert guides. ZOZI offers everything from midnight kayaking, abalone diving and urban zip lining to oyster farming, white water rafting, training with Olympic gold medalists, plus all the gear needed for these adventures
245 views
Submitted Oct 5, 2013

About Dave's Pick
Category Stats
Listings:
19
Regular:
19
Last listing added:
Jun 5, 2016