Travel Communities
These are community travel related websites - interaction among members is key to these sites.
30XTHIRTY is a travel platform and brand for millennials aiming to reach 30 countries by 30. We provide access to exclusive deals and tips for making your wanders affordable, along with non-stop inspiration from around the world to push you towards achieving your travel goals.
151 views
Submitted Dec 24, 2015
Nothing completes us as much as the exhilaration of new experiences. Travel has become an indispensable part of our hearts and souls. But does the world really need one more travel blog? We cant answer that. But our goal is to extend this forum beyond ourselves and our own reflections, and to engage in a dialogue with fellow globetrotters- to create a place that is a blended cocktail of trip narratives, travel tips, the joys and woes of hotels and airplanes, and a diverse palette of everything else that shapes our tremendous cultural landscape
161 views
Submitted Jul 31, 2013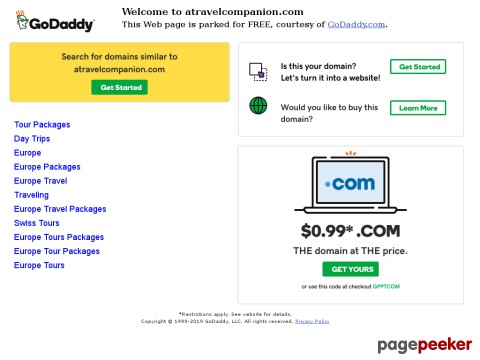 A Travel Companion is a new friends network, connecting users
132 views
Submitted Dec 24, 2016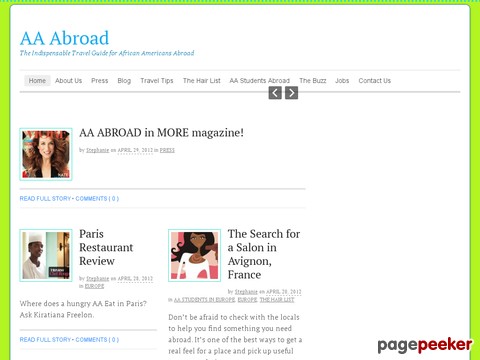 AA Abroad: the indispensable travel guide for African-Americans abroad
197 views
Submitted Apr 9, 2010
international travel community
149 views
Submitted Dec 20, 2014
All Roads Traveled (started in March 2016) aims to build meaningful connections between our readers with the world around us. Through articles, photography and illustrations, we intend to create an inspiring online experience with a focus on culture, nature and wildlife.
137 views
Submitted Jul 21, 2016
When it comes to making decisions about where to go, what to do and how to find the best local resources, nothing is more valuable than the recommendation of a friend. That's why Around Me was built. It's a place where a community of friends can offer up their personal recommendations, experiences, viewpoints and reviews to help other users make informed decisions about day-to-day stuff like hiring a plumber, choosing a restaurant or finding a new doctor.
160 views
Submitted Jul 30, 2010
Creating a nomadic community.
137 views
Submitted May 1, 2016
a community of people who share how their world has been transformed by travel
143 views
Submitted Dec 21, 2015
Checkinstory allows users to share travel stories on-the-go. Starting with flight stories, followed by Hotels, Places, Cabs, Movie theatres and so on. Our mission is solve problems of travelers all around the world with their travel planning through real stories from people.
139 views
Submitted May 1, 2016
offers travel guides and blogs created by independent travelers from around the world
576 views
Submitted Feb 26, 2010
Find and make friends all over the world by connecting and discovering how people live in even the most distant places in the world
172 views
Submitted Feb 12, 2013
Davidsbeenhere.com is a complete travel site featuring the sights and sounds of the world in order to make trip-planning easier, more personable, and informative for all travelers alike. Whether you are looking to take a road trip or researching a romantic get-a-way, DBH serves as your portal to everything travel by providing various avenues to access information about foreign destinations. These avenues include city guides, blogs, international news, and HD video footage. DBH is also useful for people who cannot travel, but still wish to learn about and virtually experience what other countries have to offer.
168 views
Submitted Jun 21, 2012
I'm so happy that you've stumbled upon my blog. I'm Annalisa, and I decided to finally take the plunge into blogging in 2016 with the goal of creating a community where people with the wanderlust bug can share their most rewarding adventure stories, and promote helpful resources used in planning to inspire others to plan a perfect trip all their own
138 views
Submitted Aug 7, 2016
share and discuss your travel experiences - a full on travel community
387 views
Submitted Feb 26, 2010
Travel Reviews, Blogs, Articles, Photos, Events and More - a Social Networking Community for Travel
162 views
Submitted Mar 22, 2010
Findery attaches memories to places.
159 views
Submitted Jun 18, 2013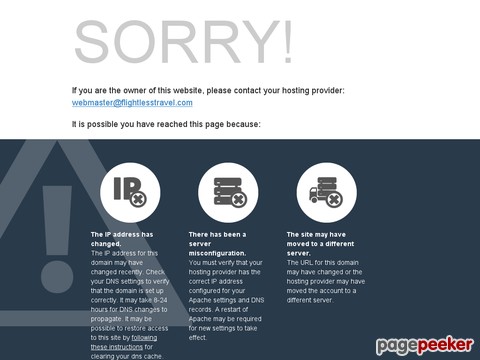 A unique social networking website dedicated to the sharing of flightless travel experiences so you can create your own travel lines.
171 views
Submitted Apr 25, 2010
share travel plans with friends
164 views
Submitted Aug 2, 2013
Footcircles is a travel enthusiast
200 views
Submitted Oct 1, 2011

About Dave's Pick
Category Stats
Listings:
141
Regular:
141
Last listing added:
Feb 9, 2017