Travel Communities
These are community travel related websites - interaction among members is key to these sites.
travel articles from a travel community
55 views
Submitted May 17, 2013
Travel Massive is a global initiative to connect people in the travel industry locally, bringing together travel brands, startups, bloggers and socially engaged travelers
66 views
Submitted Feb 10, 2012
Travel Off The Cuff is a community-driven travel news site. The site was designed to make it easy to stay up to date on the latest travel news while discovering new and exciting travel blog posts. Each day, there are thousands of professional and independent travellers writing about their experiences in both far away and next door exotic locations. Travel Off The Cuff is your hub for finding the best of the stories.
101 views
Submitted Feb 26, 2010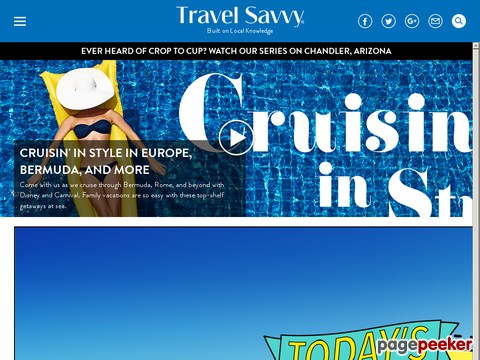 Travel Savvy is built on local knowledge. We know because you know!
123 views
Submitted Nov 30, 2016
A community for avid globetrotters, adventurers travelling for the first time, and aspiring wanderlusters, Travelscriber is a growing collective of culturally aware explorers from around the world.
65 views
Submitted Dec 17, 2016
Travelspecs is all about providing you and helping you share genuine and reliable information about travel destinations, where to go, where not to go, what to bring, where to eat, where to shop, how to arrange your finances while on the road, insurance, you name it.
59 views
Submitted Apr 24, 2011

Here at Travel The Globe Now we are giving advice on destinations that we think are worth visiting along with tips on prices, extra bits and bobs that aren't in your usual guidebook and sharing stories to get you into travelling!
50 views
Submitted Dec 20, 2015

Our team has been around the world to many locations sampling food, exploring, rock climbing, taking tours, driving around, and finding any way to explore the land, sea, and attractions possible
244 views
Submitted Feb 26, 2010
Here you can find information about most visited countries, cities, best hotels, bars and restaurants, also sightseeing to visit and much more that can be interesting for you. There are a lot of travel destinations that most travelers do not even know about. Our blog is organized in separate categories, including countries, cities, hotels, festivals, adventure travel and will help you discover the whole world.

TravelVivi.com is a resource designed to help you choose the country you like the most and easily plan your next vocation. The site provides photos and videos of the most famous travel destinations in the world, so tourists planning to visit these places will know what to expect with the help of our articles.
63 views
Submitted Mar 9, 2010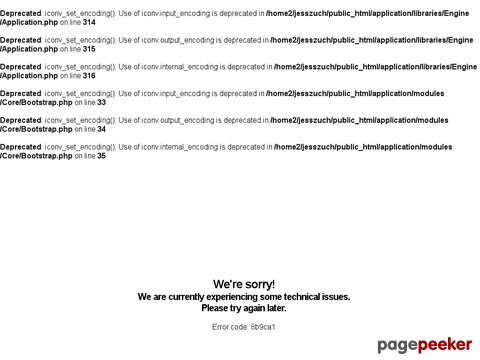 meet travel and adventure friends
64 views
Submitted Jul 21, 2012
real stories by real travel people
56 views
Submitted Feb 8, 2013
a very unique compilation of 14+ members of the Boitano Family - all contributing travel & other content to this website!
166 views
Submitted Feb 26, 2010

Welcome to TravelingJunkies.com. Our mission is to connect you with the world and create a community of vacationers that love sharing their passion of travel with friends, family and travelers from other countries. At TravelingJunkies.com, we are committed to providing an experience where you can explore the world at your fingertips, expand and implement visual and educational knowledge of travel, people, personalities and diverse cultures from far-away places.
81 views
Submitted Dec 20, 2015 I'm Ian. After travelling to over 60 countries and territories and many years of travel experience, I decided to start this community. I love to travel and talk to others that travel. This travel forum is not about me, it's an online hangout for people that have caught the travel bug and want to connect with other like-minded people.
116 views
Submitted Feb 9, 2017
nurturing Travel Addictions for tens of thousands of travellers worldwide!
332 views
Submitted Feb 26, 2010

Travobabble helps you know and navigate the world's cities and use new technology to connect with others along the way.
54 views
Submitted Dec 11, 2012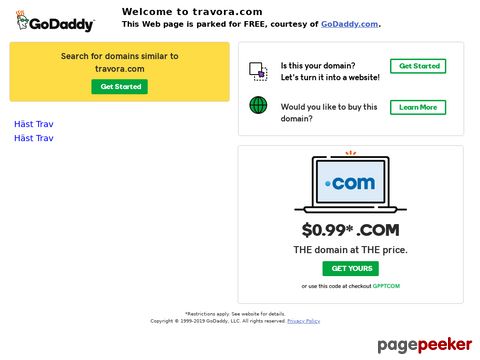 Our mission: to enable the smartest travel decisions in real-time and fulfill the potential delight of the always-connected traveler. Our vision: to become the most current and trusted travel information provider on the planet by being a true 22nd Century media and publishing company.
55 views
Submitted Dec 12, 2012
We are travellers who helped a lot of our friends to discover great places around the world. This got us thinking, why dont we connect the world to help each other find the best gems out there? Yes, theres loads of information available, but its scattered everywhere and its anonymous. There is so much travel wisdom among travellers about what is hot and what is not, we believe we can unlock this value by providing a platform that works fast and is easily accessible everywhere.
54 views
Submitted Jul 8, 2014
TripJammin is 100% free, and it&#39
86 views
Submitted May 27, 2015
We are an online travel community for travel enthusiasts for showcasing and sharing your travels with the world!
158 views
Submitted Nov 20, 2012

About Dave's Pick
Category Stats
Listings:
141
Regular:
141
Last listing added:
Feb 9, 2017