Travel Directories
Planning a trip? Need hotels, flights, reservations, restaurants etc? These are directories that are *not* country specific. They generally provide travel information regarding attractions, hotels, restaurants and flights.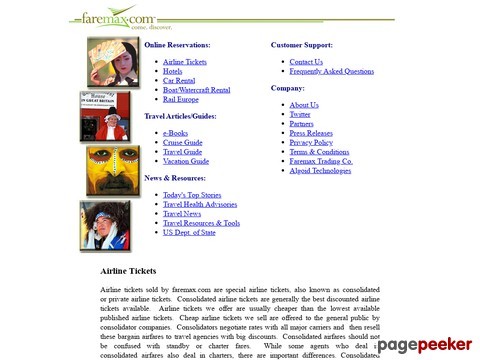 airline tickets. millions of unpublished airfares. hotels, car rental and all-inclusive vacations.
410 views
Submitted Feb 26, 2010
What is star power? Let us show you. Since 1958, Forbes Travel Guide -- originator of the Five Star Ratings -- has established the benchmark for excellence in global hospitality. For more than 50 years, our professional inspectors have traveled the world to find the finest hotels, restaurants and spas, spotlighting each property&#39
59 views
Submitted Jul 12, 2013
travel with the right connections
254 views
Submitted Feb 26, 2010
Fromtoinfo is a travel site and that consists of three parts – destinations, directory and blog. It contains links to best and most reliable travel websites where you can find travel information in the fastest and easiest way possible.
82 views
Submitted Jun 22, 2012
is a content rich travel website that includes detailed travel guides for popular and off-the-beaten-path vacation spots. We also pass along tips for saving money. Currently, our travel guides include Greece, Australia, Mexico, Hawaii, Alaska, and Argentina. South Africa is launching next. Our site is an outstanding free resource that may open people's eyes to unique travel opportunities.
179 views
Submitted Feb 26, 2010
Traveldir.org collects facts, info and links from all over the world related to specific countries in the topics of travel, hotels, maps, weather, cheap hotel booking and more
303 views
Submitted Feb 26, 2010
Global Travel Mate, your online travel guide
110 views
Submitted Aug 5, 2013
Whether you're about to go on your first trip overseas or have been traveling the world for 20 years, you will find Go World Travel Guide to be an excellent source for great practical travel information, destination guides, travel deals and articles to cover all forms of world travel.
80 views
Submitted Jun 2, 2012
Whether you're looking for a romantic retreat, a family excursion or something in between … Greatest Getaways will take you there – to city treasures, island escapes, mountain hideaways, and more!
73 views
Submitted Jun 20, 2012
Welcome to HappyTravelers.org! On this site you can find online travel resources including travel guide, desination guide, articles, links and more! We hope our travel resources can help you to have a great trip!
78 views
Submitted Dec 11, 2012
Planning a holiday is never easy. Beginning with getting your leave approved to choosing your travel destination and booking the right hotel, can be a tough task. This site attempts to make the task of making those decisions easier. Its emphasis is on helping you choose your travel destination. Once you have decided where to go and when to go, this site provides you the right resources to help you plan everything you need for a great holiday.
63 views
Submitted May 4, 2010
travel directory and travel portal. Travel photography, travel blogs and travel deals
83 views
Submitted Mar 11, 2010
a must visit for any traveler - well designed travel site including location recommendations, hotel booking and much more
534 views
Submitted Feb 26, 2010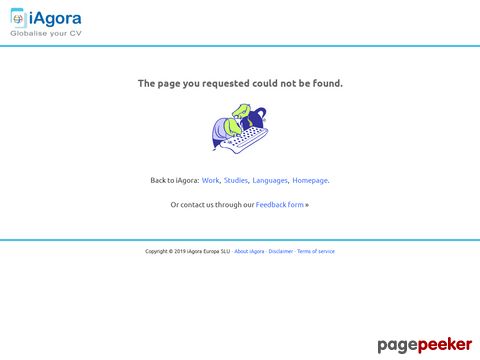 choose the area you will be traveling to, then ask a question and it will be sent to people who either live there or have traveled there
387 views
Submitted Feb 26, 2010
IndexTraveling.com is designed to be your one-stop destination for anything you can think of that is about or related to Travel.
59 views
Submitted May 23, 2010
Online Guides for World Travel Destinations
67 views
Submitted Dec 21, 2010
New Link Description
473 views
Submitted Feb 26, 2010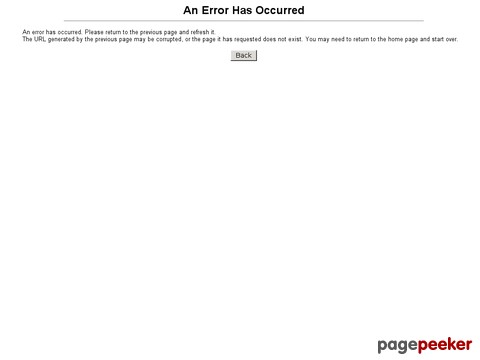 American Express Travel
426 views
Submitted Feb 26, 2010
Easy Travel Search. Awesome Quizzes.
98 views
Submitted Aug 4, 2010
travel guides, luxury destinations and hotels, blog format
90 views
Submitted Mar 13, 2010

About Dave's Pick
Category Stats
Listings:
155
Regular:
153
Reciprocal:
2
Last listing added:
Apr 2, 2016